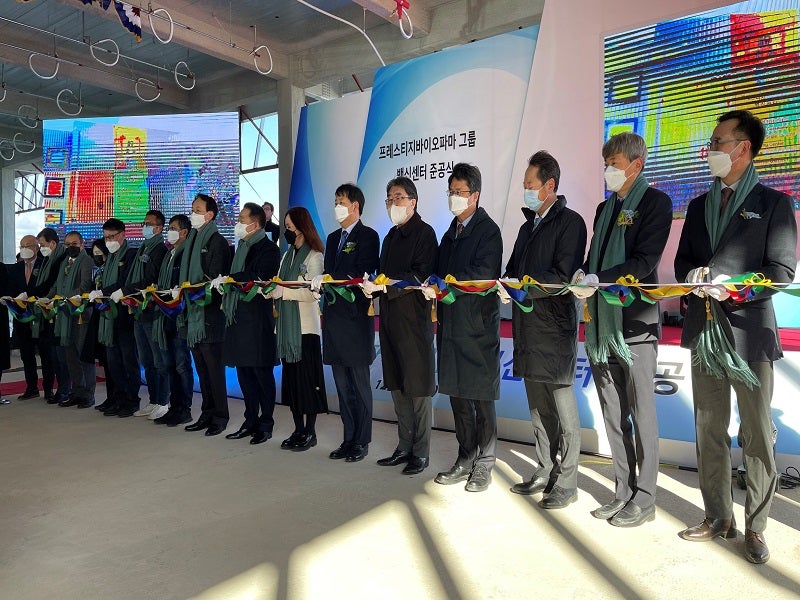 Prestige BioPharma opened its new vaccine manufacturing centre in South Korea in December 2021. Credit: Business Wire.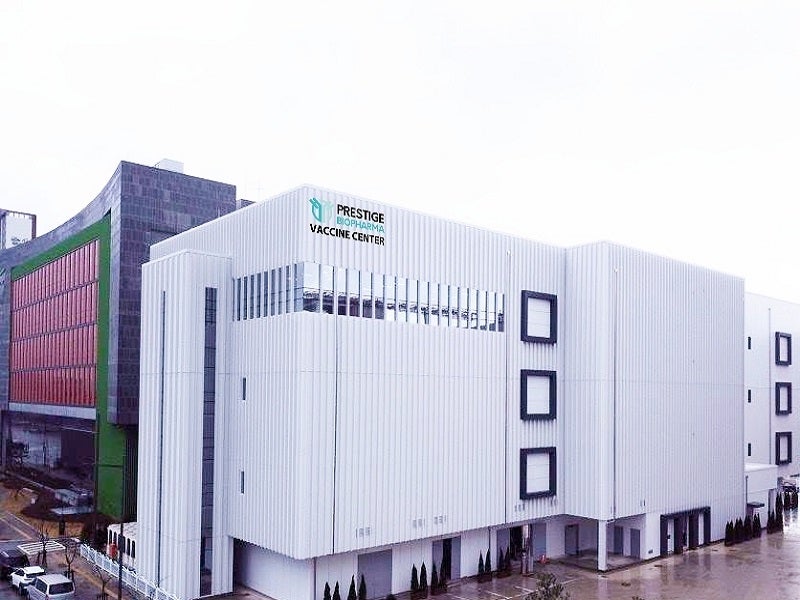 The vaccine centre aims to address global demand for vaccines for infectious diseases, including Covid-19. Credit: Business Wire.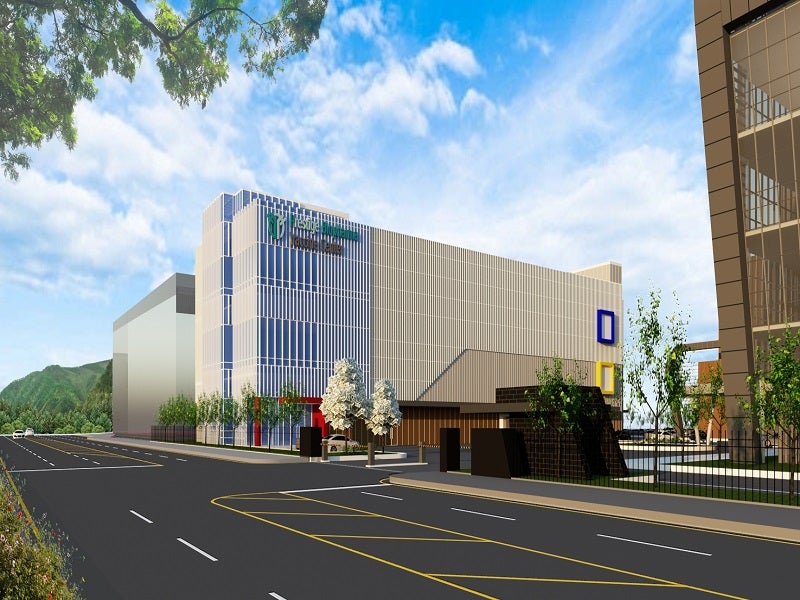 The facility is built using a smart factory manufacturing method known as ALITA Smart BioFactory™. Credit: Business Wire.
Singapore-based biopharmaceutical company Prestige Biopharma (PBP) opened a global-scale vaccine manufacturing centre in Osong, South Korea, in December 2021.
The facility is part of the company's efforts to expand its business portfolio to include the production of vaccines and therapeutics to deal with ongoing and possible viral pandemics in the future. Its design, development and implementation is intended to help in meeting the global demand for vaccines.
Construction of the vaccine development and production centre began with a ground-breaking ceremony held in March 2021. In addition to the production of Covid-19 vaccines, the facility is engaged in the development of vaccines for infectious diseases in the future.
The vaccine centre began pilot production of the Sputnik V Covid-19 vaccine in August 2021. Test operations at the centre were completed in the same month, and the facility was opened in December 2021.
The facility will serve as the basecamp for developing Prestige Biopharma's own vaccine supplies to address any possible future pandemics.
Prestige Biopharma vaccine production centre details
Spanning 8500m², PBP's manufacturing facility is built within the Campus II site of its subsidiary, Prestige Biologics, in Osong.
The facility was built using ALITA Smart BioFactory™, a smart factory construction technique patented by Prestige Biologics. ALITA Smart BioFactory is an artificial intelligence (AI) based system intended to minimise human errors during the biomanufacturing process.
Designed to improve production efficiency, the futuristic engineering system facilitates mass vaccine production within a short time. The smart factory single-use system also allows rapid and convenient changeover to improve manufacturing efficiency and optimise performance while catering to various products and processes.
The vaccine centre has 104,000l of production capacity. It includes 52 units of 2,000l single-use bioreactors equipped with seed trains and downstream purification capabilities. The centre's single-use bioreactors improve operating efficiency and output, while reducing the possibility of cross contamination.
The centre is capable of producing various types of vaccines, including mRNA vaccines to actively respond to the increasing demand for Covid-19 vaccines.
Details of Prestige Biologics' existing campuses
Prestige Biologics is a contract development and manufacturing organisation (CDMO) focused on the production of antibody drugs and biopharmaceuticals.
Located at the Osong Advanced Medical Complex in South Korea's Chungcheongbuk-do province, Prestige Biologics was established in 2015. Construction of the company's first campus started in 2017 and was completed in June 2018.
The first campus has a total production capacity of 6,000l, covers a land area of 10,560m² and features a single-use production method.
Prestige Biologics received good manufacturing practice (GMP) certification from the Korean Food and Drug Administration in April 2019.
The company's second campus, known as Campus II, is currently under construction and will be completed in two stages.
The first phase of construction was completed in December 2021 and has a production capacity of 28,000l. The second phase will add 70,000l, increasing Campus II's total production capacity to 98,000l.
Prestige Biologics will have a total production scale of 104,000l upon completion of its second factory in 2022.
Marketing commentary on Prestige Biopharma
PBP is a biopharmaceutical company specialising in the discovery and development of innovative biologics and biosimilars.
With a strong pharmaceutical portfolio in the Asia-Pacific region, PBP's research and development team primarily focuses on oncology and immune disorders, as well as the development of new and similar antibody therapeutics for pancreatic cancer, arthritis and solid tumours.
PBP has successfully completed Phase I and III clinical trials on the Herceptin biosimilar HD201, a drug for adult patients with HER2-overexpressing breast cancer, HER2-overexpressing metastatic gastric and gastroesophageal junction adenocarcinoma. The drug's market launch is expected to take place in 2022.
PBP is planning to develop new drug candidates for immunology, oncology and degenerative and metabolic disorders.
The company's existing biosimilar pipeline includes Avastin Biosimilar (HD204), Herceptin Biosimilar (HD201), Denosumab Biosimilar (PBP1601), Humira Adalimumab (PBP1502), Aflibercept Biosimilar (PBP1602) and Eculizumab Biosimilar (PBP1603).
PBP is also developing an Innovative Discovery Centre (IDC) in Busan, South Korea, which is expected to be completed by February 2023.