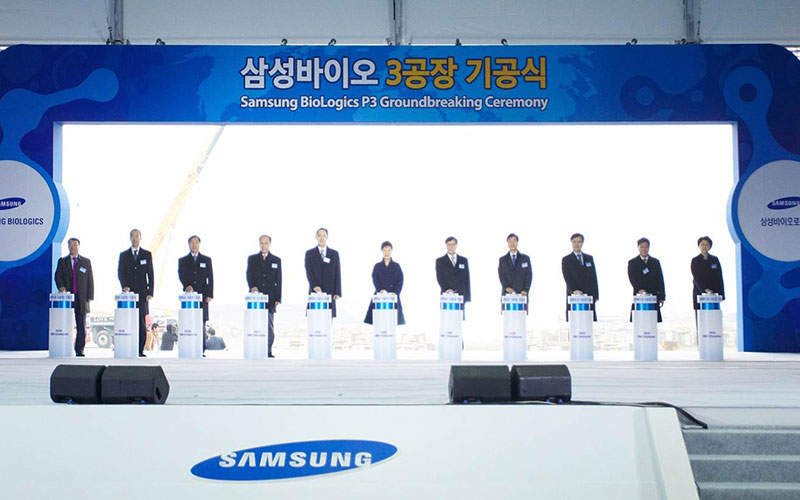 Samsung BioLogics held a ground-breaking ceremony for its third plant in Songdo, Korea, on 21 December 2015. Credit: Samsung.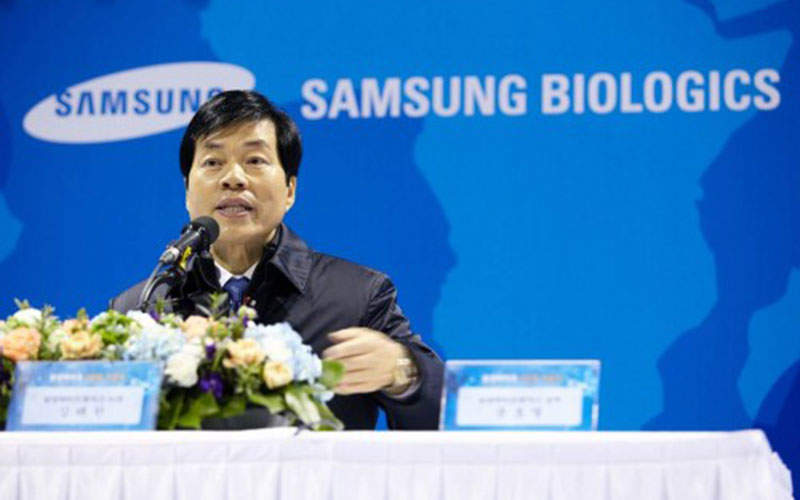 The $721m facility is claimed to be the world's biggest biopharmaceutical manufacturing plant. Credit: Samsung.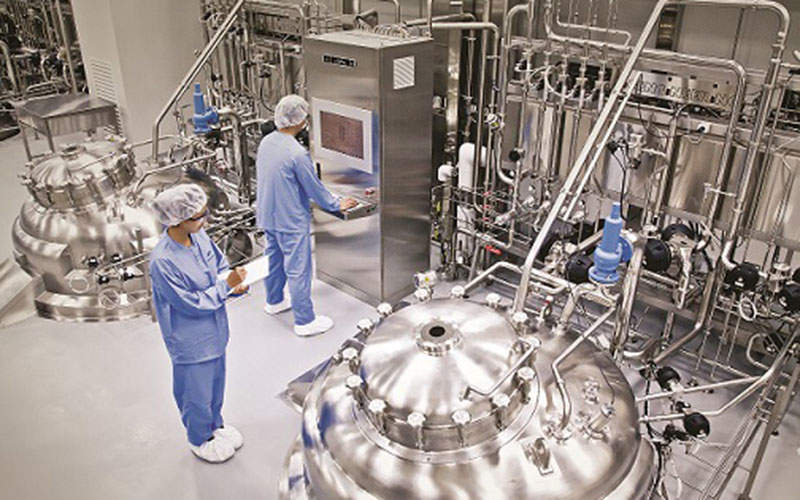 Samsung has become the world leader in biopharmaceutical contract manufacturing with the establishment of the new facility. Credit: Samsung.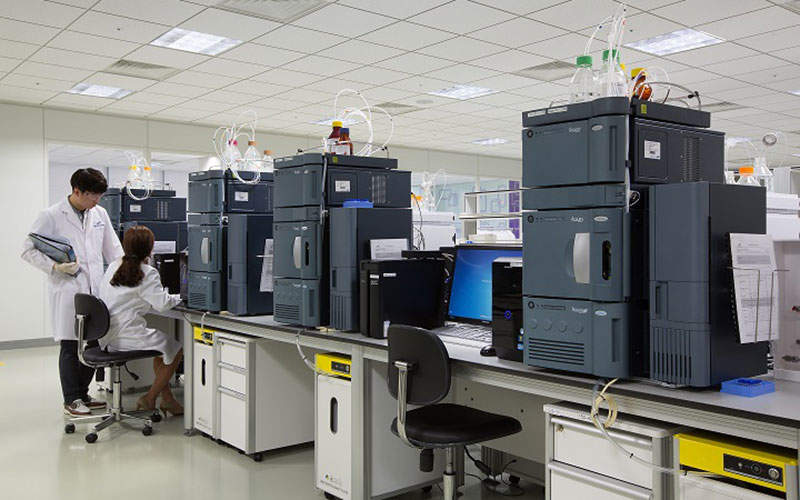 Production at the facility began in October 2018. Credit: Samsung.
In October 2018, Samsung BioLogics opened its third biologics manufacturing plant in Songdo, South Korea. The plant made Samsung Group one of the world's largest biologics contract manufacturing operators (CMOs).
Construction began with a ground-breaking ceremony held in December 2015. The ceremony was attended by Samsung Electronics vice-chairman Jay Y Lee and Samsung BioLogics president Dr TH Kim, as well as more than 500 attendees. The facility was completed in November 2017.
The company invested KRW850bn ($721m) to build the biopharmaceutical manufacturing facility.
In February 2018, the company received its first manufacturing contract worth $148m for the plant.
Location of Samsung BioLogics' Songdo facility
Built in the Incheon Free Economic Zone (IFEZ), the facility comprises the Songdo and Cheongna regions, as well as Yeongjong Island. The country's west coast starts at the IFEZ and serves as a gateway to Seoul and a metropolitan area of central Korea.
Samsung BioLogics' biopharmaceutical manufacturing plant details
Designed to deliver an annual production capacity of around 180,000l, the plant increases Samsung BioLogics' total production capacity to 360,000l a year.
The facility supplies biopharmaceutical products to meet growing manufacturing demands from global pharmaceutical companies. It operates throughout the year and offers services to clients, from small-scale batches for clinical trials to supplying large-scale shipments for commercial production.
The company is estimated to produce 350 pharmaceutical products by 2020. It currently has two large-scale facilities in Incheon, which offer a range of solutions in biologics development and manufacturing.
Samsung BioLogics' biopharmaceutical portfolio
Samsung BioLogics is a CMO that produces biopharmaceutical products for established brands such as Bristol-Myers Squibb and Roche. The company was founded by Samsung Electronics, Samsung Everland, Samsung C&T and Quintiles Transnational.
The company has entered a ten-year contract with Bristol-Myers Squibb for manufacturing a commercial antibody cancer drug at its new plant.
Samsung BioLogics currently has two biopharmaceutical plants in the IFEZ. The first plant was approved by the US Food and Drug Administration (FDA) for the manufacture of biologics drug substances in November 2015. It was later approved by the European Medicines Agency (EMA) in July 2016 for manufacturing monoclonal antibody drug substances. The second plant received FDA and EMA approvals for the first monoclonal antibody drug substance in October 2017 and December 2017 respectively.
The company aims to increase the global pharmaceutical capability at its fully integrated production facility, which offers process development, drug substance manufacturing and fill and finish services at a single location.
Facilities at existing biopharmaceutical manufacturing plants
"Construction on the facility was completed in November 2017 and operations started in October 2018 after receiving validation."
Samsung's first plant has six stainless steel bioreactors with an upstream capacity of 5,000l each and a total capacity of 30,000l, designed and built to carry rapid production of high protein. It contains suites for upstream, downstream, fill and finish units, as well as an administration building and a warehouse with long-term cold storage capacity.
The company's second biopharmaceutical manufacturing plant contains ten bioreactors with an upstream capacity of 15,000l each and a total capacity of 150,000l.
Samsung offers services such as cell line generation, process and analytical method development and analytical services at its facilities.
The company's other services include clinical and commercial bulk current good manufacturing practice (cGMP) manufacturing of drug substances and drug products with quality assurance, quality control, regulatory compliance standards and customer support.