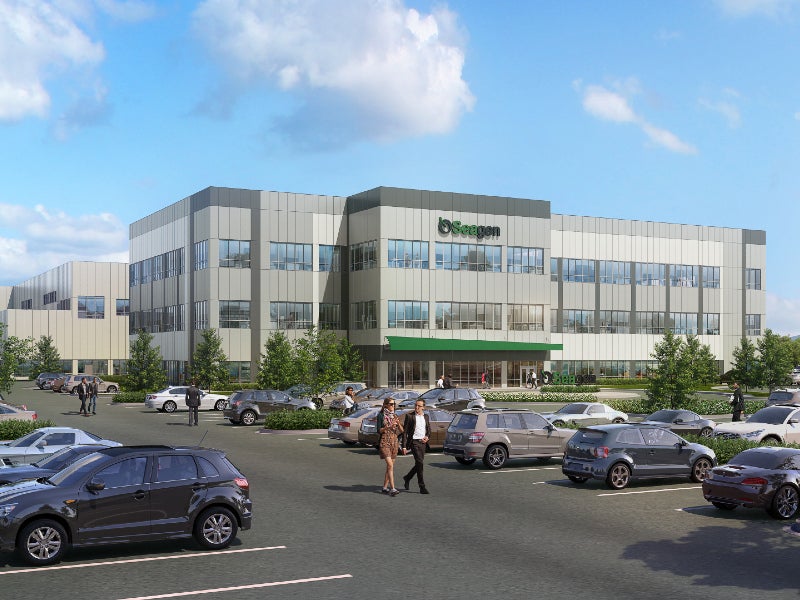 Seagen will build a biologics manufacturing facility in Everett, Washington. Credit: Business Wire.
The facility will enhance the company's capabilities for producing antibody-based therapeutics to treat cancer. Credit: Business Wire.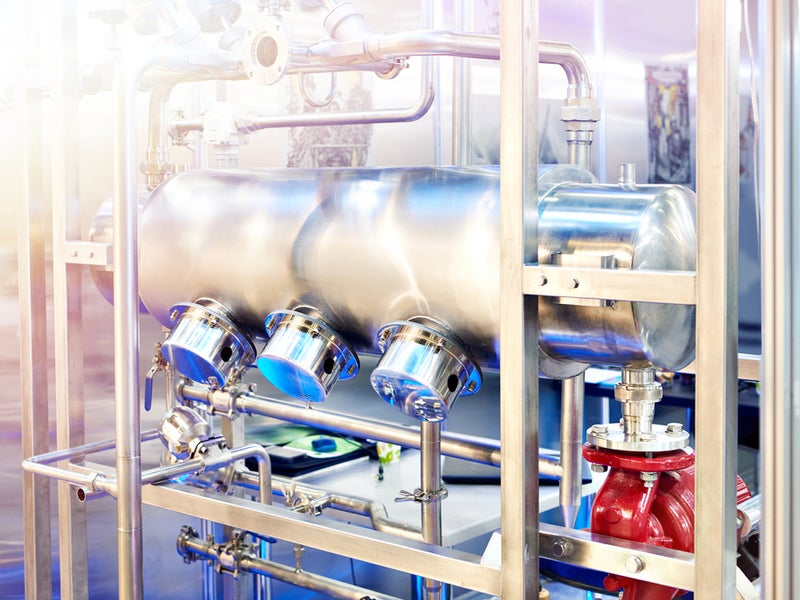 The 270,000ft² (25,083.8m²) facility is expected to be completed in 2024. Credit: Sergey Ryzhov / Shutterstock.
US-based biotechnology company Seagen announced plans to build a biomanufacturing facility in Everett, Washington, in April 2022.
The facility will expand Seagen's biomanufacturing capacity in the US' Pacific Northwest region and allow better control and flexibility in the production of cancer medicines for clinical trials and commercial markets worldwide.
The facility will be built with an estimated investment of between $350m and $400m and is due to be operational in 2024. It will create up to 150 jobs during its construction phase and up to 200 highly skilled jobs in its operational phase.
Location of Seagen's biomanufacturing facility
Seagen's new manufacturing facility will be located at 215 Shuksan Way in Everett City in Snohomish County. The site lies to the north of the company's headquarters in Bothell, Washington.
Details of the Everett manufacturing facility
Seagen will develop a building complex on a 270,000ft² (25,083.8m²) site covering 20.5 acres of land in Everett. The company leased the site for 20 years in June 2021.
The fully integrated facility will be used for manufacturing biologics medicines, as well as for laboratory and office activities. It will allow Seagen to remain agile and flexible in manufacturing for cancer research and development to build its cancer drug pipeline.
Seagen's product portfolio
Seagen utilises antibody-drug conjugate (ADC) and sugar-engineered antibody (SEA) technologies to develop cancer therapies. ADC technology leverages the targeting power of antibodies to deliver therapeutic drugs to the tumour, an approach that offers better efficacy while bringing down the side effects for patients. SEA technology improves the body's immune response to tumours.
Seagen is working on 17 programmes with drug candidates across all the stages in its pipeline for a range of solid tumours and haematologic malignancies. The approved therapies among them are ADCETRIS® (brentuximab vedotin), a CD30-directed antibody-drug conjugate used for treating previously untreated classical Hodgkin lymphoma (cHL) patients.
ADCETRIS is also used for treating systemic anaplastic large cell lymphoma (sALCL) or other CD30-expressing peripheral T-cell lymphomas (PTCL), including angioimmunoblastic T-cell lymphoma. The drug received initial US FDA approval in 2011.
PADCEV (enfortumab vedotin-ejfv) is a Nectin-4-directed antibody and microtubule inhibitor conjugate used for treating patients with locally advanced or metastatic urothelial cancer who previously received programmed death receptor-1 (PD-1) or programmed death-ligand 1 (PD-L1) inhibitor and platinum-containing chemotherapy. It received initial US FDA approval in 2019.
TUKYSA (tucatinib) is a kinase inhibitor prescribed in combination with trastuzumab and capecitabine for treating patients with advanced unresectable or metastatic HER2-positive breast cancer. The drug received initial US Food and Drug Administration (FDA) approval in 2020.
TIVDAK (tisotumab vedotin-tftv) is a tissue factor-directed antibody and microtubule inhibitor conjugate used in the treatment of patients with recurrent or metastatic cervical cancer with progressive disease or after chemotherapy. The drug secured initial approval from the US FDA in 2021.
Contractors involved in the project
Dermody Properties, a real estate development and management company, will develop the project.
Marketing commentary on Seagen
Based in Bothell, Washington, Seattle Genetics was established in 1998. The biotechnology company focuses on the development of antibody-based therapeutics for treating cancer.
In 2020, the company changed its name from Seattle Genetics to Seagen, signifying its transformation from a local company into a globally operating company. It has a workforce of more than 2,800 and operates from locations in the US, Canada, and the European Union.