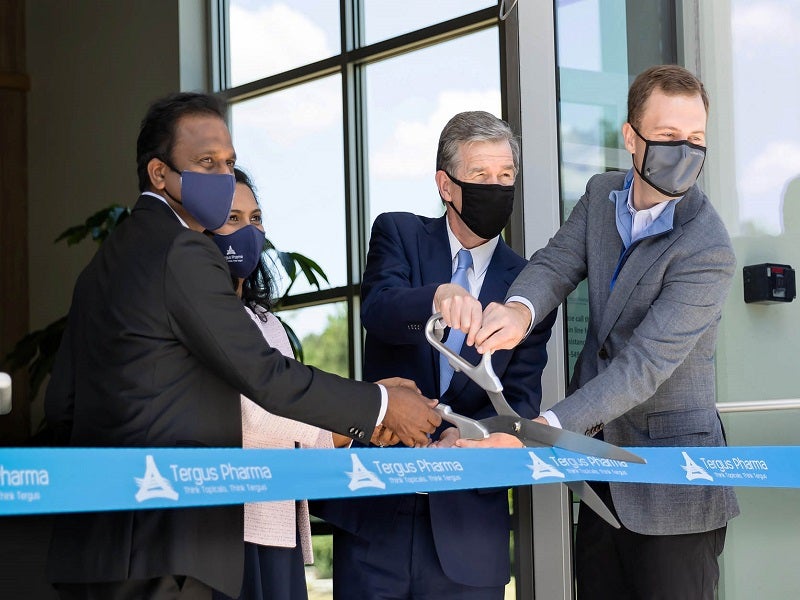 Tergus Pharma opened a new commercial manufacturing facility in May 2021. Credit: Tergus Pharma.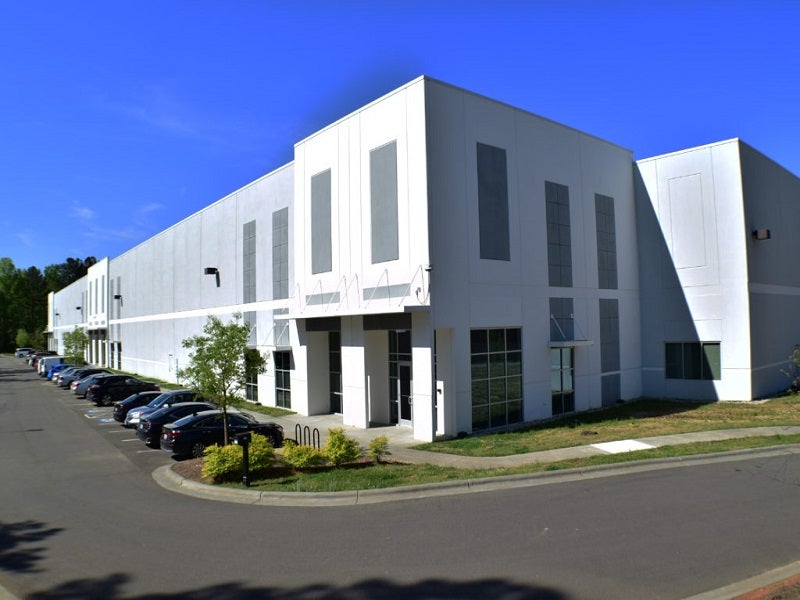 The new facility is located at Research Triangle Park in Durham, North Carolina, US. Credit: Tergus Pharma.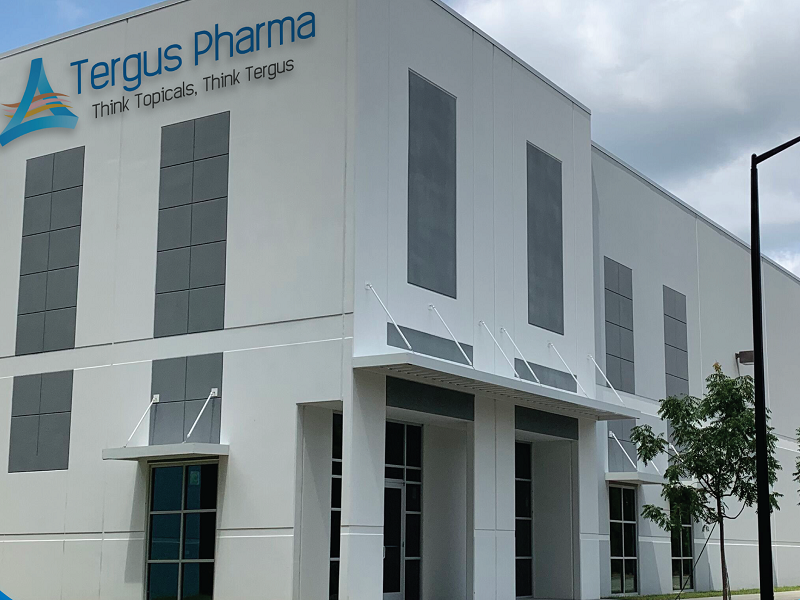 A number of tanks and lines were installed in the manufacturing and packaging area. Credit: Vocus PRW Holdings.
Tergus Pharma opened its new manufacturing facility and headquarters in Raleigh, North Carolina, in May 2021 to expand its commercial manufacturing capabilities in Durham and provide comprehensive solutions, including development and manufacturing services as per the customer changing needs.
The $35m expansion  expanded the company's manufacturing capacity by more than 400%. It generates new jobs and business opportunities for the Durham and Wake counties as well as the state of North Carolina. The company plans to add 100 new jobs over the coming three years.
Tergus Pharma commercial manufacturing facility location
Tergus' new manufacturing facility is located on a 17-acre site at 4018 Stirrup Creek Road at Research Triangle Park in Durham.
Spanning approximately 1.2 million square feet, the Research Triangle Park is a technology research and science park located close to the Raleigh-Durham international airport.
It is well connected to Raleigh, Chapel Hill, and Cary via the North Carolina Highway 147 and interstates 40.
Details of Tergus Pharma's commercial manufacturing facility
The state-of-the-art current good manufacturing practice (cGMP) compliant commercial manufacturing facility and headquarters occupy 100,000ft² floor area and also provides pre-clinical development services and clinical trial manufacturing.
The building includes a commercial manufacturing area with six commercial GMP manufacturing suites, six packaging and filling lines, good manufacturing practice (GMP) warehouse, three research and development laboratories, corporate offices, and two dedicated high potency active pharmaceutical ingredients (HPAPI) and hormonal suites for differentiation.
The facility also features clinical trial materials manufacturing space to meet the demand for phase one to phase three clinical trial materials.
Financing for the project
Great Point Partners (GPP), a healthcare investment firm based in the US, financed the development of the new facility through equity capital.
Details of Tergus' existing manufacturing facility in Research Triangle Park
In addition to the new manufacturing facility, Tergus has an existing 2,000ft² state-of-the-art good laboratory practice (GLP) and cGMP manufacturing facility in Research Triangle Park in North Carolina.
The facility features cleanrooms designed in compliance with International Standardisation Organisation (ISO) 8 and handles highly potent compounds, including steroids and sexual hormones. It has a highly equipped laboratory to handle manufacturing in batches of up to 150kg.
Services offered by Tergus
Tergus Pharma provides various services including topical formulation development, in vitro release testing (IVRT), in vitro permeating testing (IVPT), skin biology, analytical services, and clinical trial material supplies.
IVRT, also known as Franz diffusion, is performed to evaluate and support the required manufacturing changes after approval by the US Food and Drug Administration (FDA). The test is performed according to scale-up and post-approval changes (SUPAC) SS requirements.
The Franz diffusion cell is utilised to evaluate the release profile of the semi-solids.
IVPT, also known as skin permeation testing, is used to determine the delivery of a drug in various skin layers to help in selecting the formulation. The company's repository of more than 120 vertical Franz diffusion cells assists IVRT and IVPT studies.
Tergus also performs early safety screening for skin irritation, sensitisation, ocular irritation, and phototoxicity and develops target engagement models to understand the retinoid activity, UV protection, skin pigmentation or lightening, ex vivo tissue culture, reconstructed and genetically modified human skin.
Marketing commentary on Tergus Pharma
Based in the US, Tergus Pharma is a contract research organisation that develops topical dermatology pharmaceuticals.
The company primarily focusses on semi-solid product development and formulates semi-solid dosage forms such as topical foam, transdermal gels, ointments, lotions, creams, microencapsulation, and nanoemulsions.
Tergus initiated the Quality by Design (QbD) for topical drugs and provides comprehensive services for topical pharmaceutical research, drug development, testing, and commercialisation to develop branded and generic dermatology products.