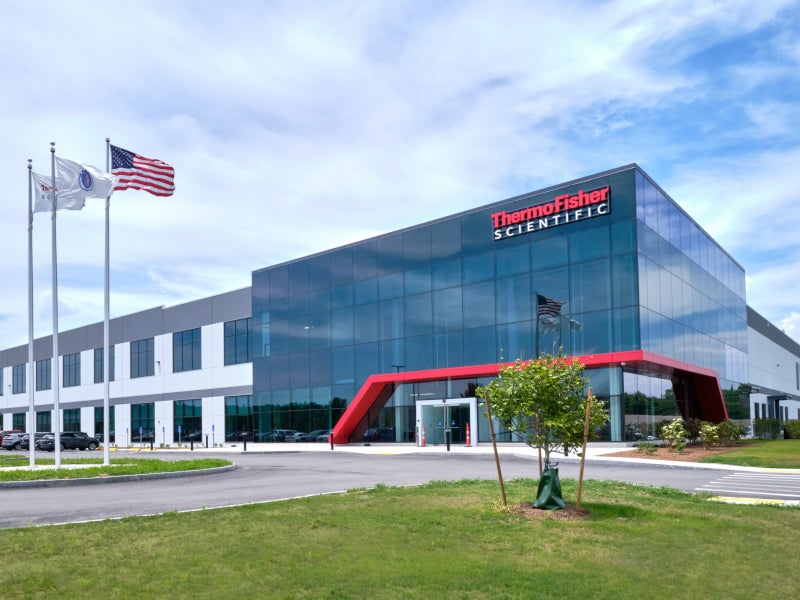 The state-of-the-art facility has expanded Thermo Fisher Scientific's clinical and commercial viral capacity in the US and Europe. Credit: Business Wire.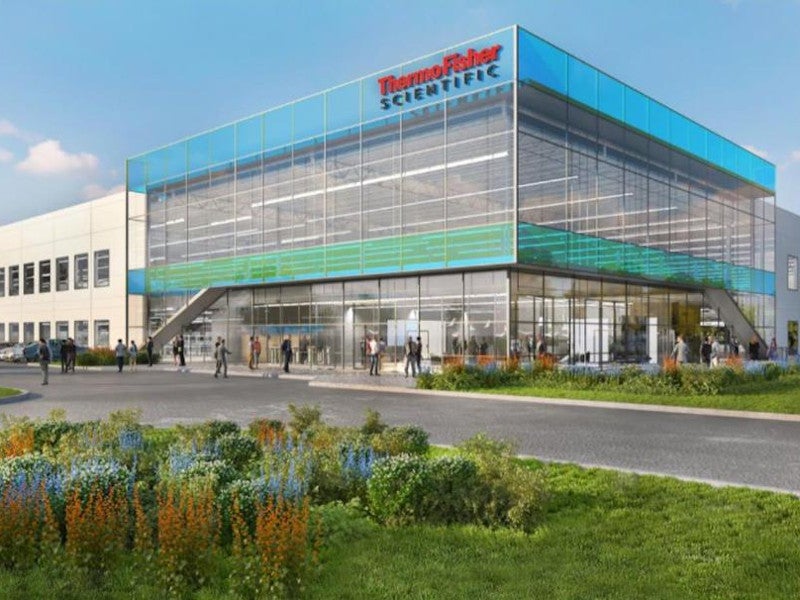 The commercial manufacturing site for viral vectors is located in Plainville, Massachusetts. Credit: Thermo Fisher Scientific.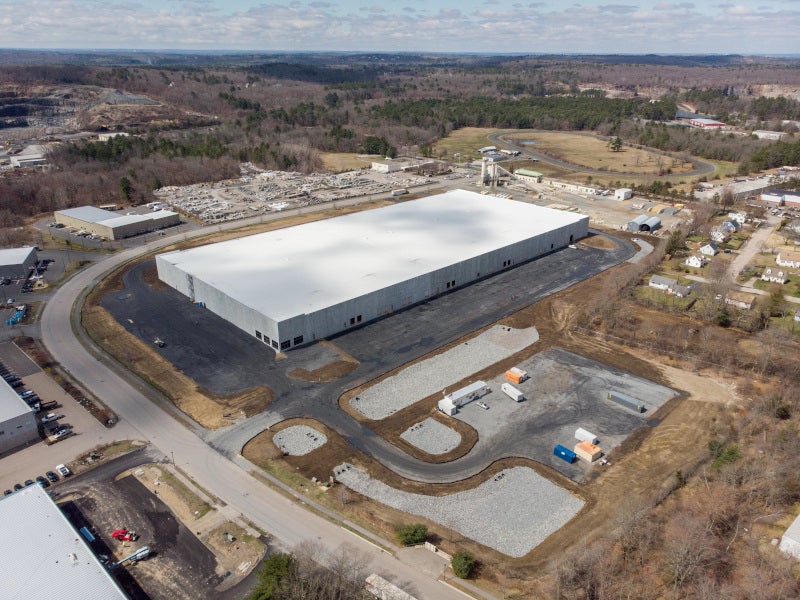 The facility is equipped with an on-site engineering laboratory. Credit: Thermo Fisher Scientific.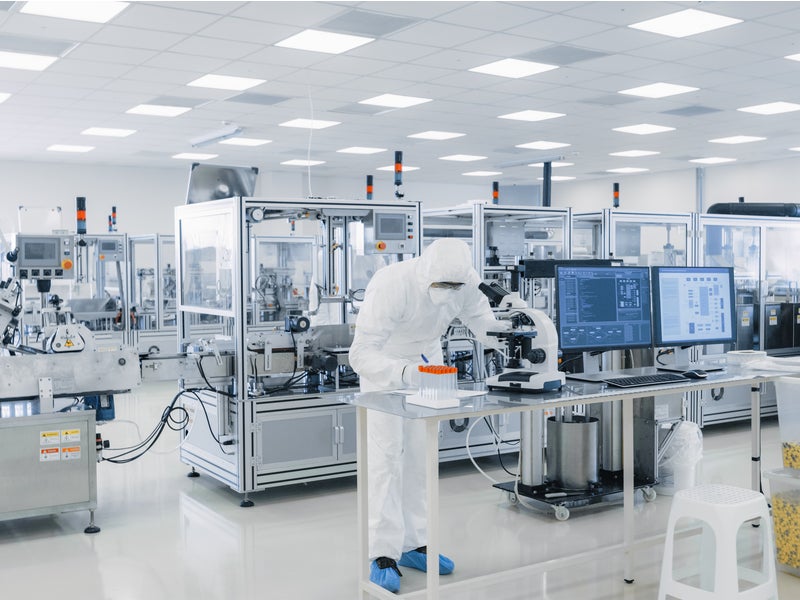 The Plainville facility was opened in August 2022.
In May 2020, Thermo Fisher Scientific, a company that supplies analytical laboratory instruments, announced the development of a production facility to expand its cell and gene therapy capabilities.
Located in Plainville, the site was opened in August 2022 and helped double the company's commercial viral vector capacity. The estimated investment in its development was $180m.
The increase in production due to the facility has helped Thermo Fisher Scientific meet rising demand for the development and manufacturing of gene therapies and vaccines.
The facility complies with current good manufacturing practice (cGMP) standards and provides cell and gene therapy capabilities to customers, from early-stage development and clinical scale-up to commercial manufacturing.
Location of Thermo Fisher Scientific's manufacturing facility
The viral vector facility is located in New Plainville, Massachusetts, which is considered a hub of life sciences. It is one of the largest facilities of its kind, covering an area of 290,000ft².
The location allows Thermo Fisher Scientific to make use of the talent pool in the Greater Boston area while also leveraging its expertise at other locations in Massachusetts.
Thermo Fisher Scientific's viral vector manufacturing facility details
The Plainville site includes a pilot lab with a capacity of up to 2,000l, which supports process development, process transfer and scale-up. It also includes 11 cGMP drug substance suites, two cGMP drug product suites, and full-service quality control (QC) labs.
The facility has an on-site engineering laboratory that supports clients in their efforts to advance toward commercial operations through the development of turnkey production systems.
In addition, it features a sustainable construction design, warehousing and office areas. Roles created at the facility include scientists, quality control professionals and manufacturing teams.
Thermo Fisher incorporated digital connectivity and technology to drive operational efficiencies and quality at the facility while enabling data visibility and improved training for operators.
The facility offers cell culture platforms, purification platforms, analytical assay and QC capabilities, and aseptic fill and finish services. It complements the company's production capacity in Lexington and Cambridge, Massachusetts, and Alachua, Florida. 
Thermo Fisher Scientific's viral vector manufacturing services
In May 2019, Thermo Fisher Scientific purchased viral vectors manufacturing company Brammer Bio for $1.7bn.
Brammer Bio is a gene therapy-supporting viral vector contract development and manufacturing organisation (CDMO) focused on clinical and commercial supply, regulatory support, and process and analytical development. It offers platforms for the production of viral vectors and the manufacturing of gene therapy products to meet customer requirements.
Brammer Bio's services aim to ensure the quality, yield, and efficiency of processes, providing support from the drug development stage through to clinical trials and commercial production.
The company's gene therapy capabilities include the manufacturing and analytical processing of viral vectors for use in ex vivo and in vivo gene therapy clinical applications. It has more than 600 employees at primary locations in Massachusetts and Florida.
Thermo Fisher Scientific offers ten viral vector manufacturing platforms, including adeno-associated viral, retroviral, herpesviral, lentiviral, and adenoviral.
The company recently introduced its Patheon Quick to Clinic™ viral vector, an inclusive manufacturing platform designed to help expedite the drug product development process. It uses optimised and investigational new drug-ready processes for the manufacturing of adeno-associated virus and lentivirus.
The platform covers all the drug development processes, including raw materials, analytical testing and commercial-use licenses. It is intended to help reach development milestones more quickly and reduce supply chain risks.
Marketing commentary on Thermo Fisher Scientific
Thermo Fisher Scientific helps its customers expedite research work in life sciences and find solutions to analytical problems. It also contributes to the improvement of patient diagnostics.
Based in Waltham, Massachusetts, the company generates annual revenues of more than $40bn.
Thermo Fisher Scientific offers advanced technology and pharmaceutical services through brands such as Thermo Scientific, Patheon, Invitrogen, Applied Biosystems, Fisher Scientific, and Unity Lab Services.
Thermo Scientific's product offerings are CellInsight™ HCS instruments, FastDigest™ enzymes, Dionex™ chromatography systems, Nunc™ cell culture products, Pierce™ protein biology products, Remel™ microbiology products, and Oxoid™ microbiology products.
The company's product range in the clinical segment includes CryoStar, PrintMate, Excelsior, ImmunoCAP, Spectra, VersaTREK, and Indiko.