Project Type
Translational research campus
Owner
Texas Medical Centre
Start of Construction
August 2021
Contractors
Elkus Manfredi Architects, Transwestern Development, Vaugh Construction, Mikyoung Kim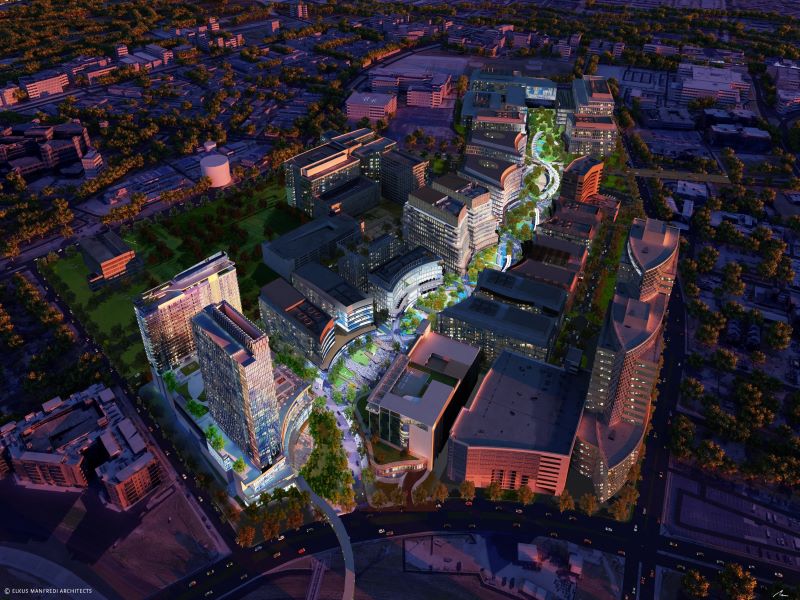 TMC³ will be the world's largest life sciences campus, spanning 37 acres. Photo: Business Wire.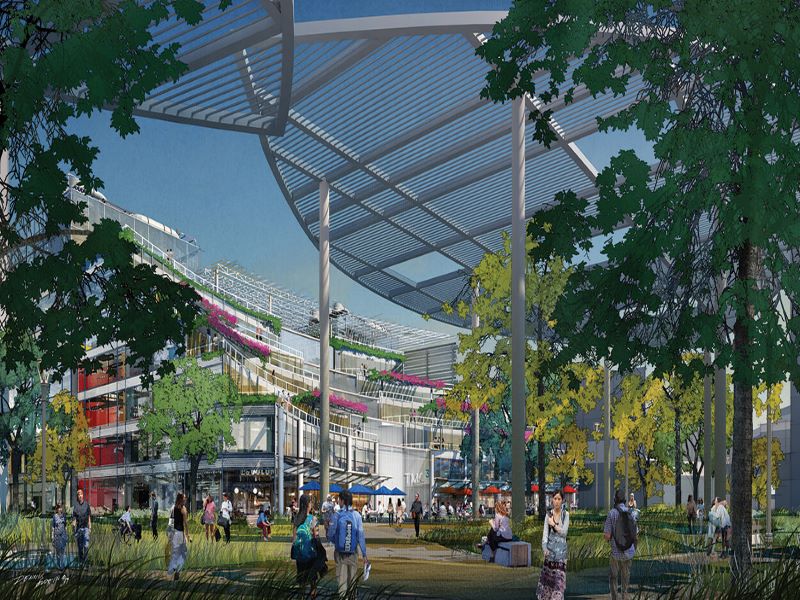 Helix Gardens will be a first-of-its-kind series of connected green spaces. Credit: Texas Medical Center.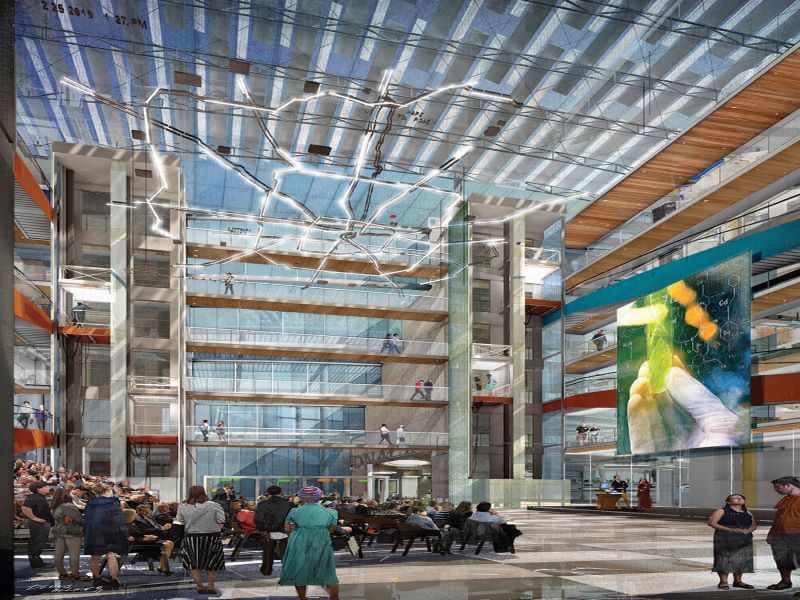 TMC³ Collaborative Building will be a four-storey, state-of-the-art building to serve collaborative research. Credit: Texas Medical Center.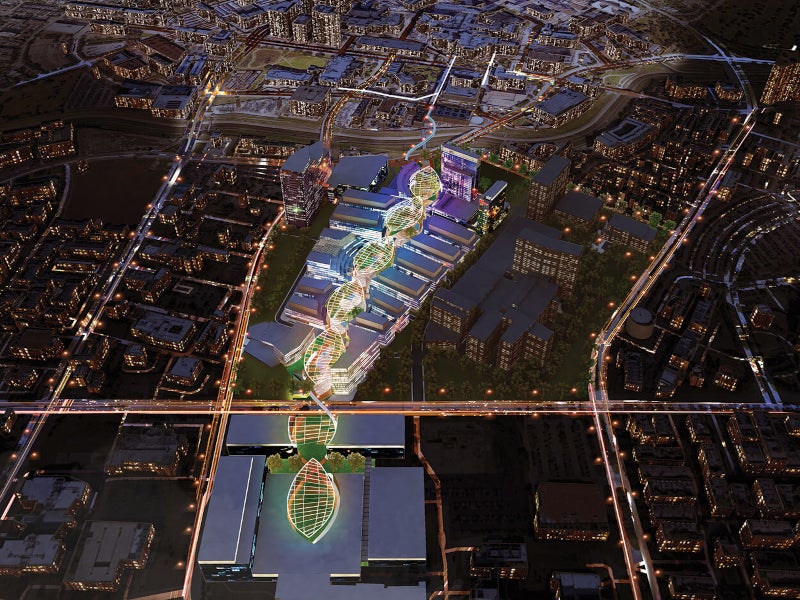 TMC³ campus is scheduled to become operational in 2022. Credit: Texas Medical Center.
The Texas Medical Centre (TMC) is building TMC³, a 37-acre life science campus in Houston, Texas. It is expected to become the world's biggest life sciences campus once operational in 2022.
Free eBook
3 Key Tips for a Successful Design Build Project
With supply chain disruptions and inflation creating new challenges for delivery teams, design-build projects are booming. This e-book looks at the 3 essential tips a project delivery team must consider when delivering a successful Design Build project.
by Oracle
The TMC³ translational research campus was announced in April 2018 and is designed to serve as a link between TMC's clinical and research campuses.
It will include shared and proprietary research centres, multi-disciplinary laboratories, healthcare establishments, a hotel and conference centre, a residential tower, retail spaces, restaurants, and a unique double-helix green space.
The campus will allow innovators from healthcare, academia and business to collaborate on the development of medicines, medical devices, diagnostics, digital health platforms and treatment solutions to expedite the discovery and delivery of life-changing solutions.
The project's first phase began in August 2021 and has received $1.8bn in funding from leading life science investors and property development teams.
During its construction phase, the project is expected to create 19,000 jobs, and subsequently 23,000 permanent jobs in New Harris County. The campus is expected to make an annual economic impact of $5.4bn.
Location and details of the TMC³ campus
The campus will be located east of Bertner Avenue and west of Cambridge Street. It will be bounded by Braeswood Boulevard to the north and Old Spanish Trail to the south.
The TMC³ master plan covers around six million square feet (0.55 million square feet) of anticipated development. Around 950,000ft² (88,258m²) of space will be developed in phase one of the TMC³ campus for translational research. The first phase will also include the development of the site's massive rainwater detention infrastructure, capable of holding 29.9 million litres of water.
The campus will be broadly segmented into the TMC³ Collaborative Building, TMC³ Industry Research Building, TMC³ Hotel and Conference Centre, and TMC³ Helix Garden. It will also include six future industry and institutional research buildings and a mixed-use building, featuring 50,000ft² (4,645ft²) retail space and parking for up to 2,000 vehicles, in addition to 18.7 acres of public space, including six parks.
TMC³ Collaborative Building details
The TMC³ Collaborative Building will be a four-storey building built on a 250,000ft² (23,226m²) area, serving as a collaborative research hub. It will house a 43,000ft² (3,995m²) joint research laboratory, office or co-working space, and shared infrastructure for information technology (IT).
The building will host a 14,000ft² (1,300m²) MD Anderson laboratory and a 7,000ft² (650m²) atrium for TED talks and other events, both facing the unique Helix Gardens.
It will accommodate the research initiatives for MD Anderson Cancer Centre, Texas A&M University Health Science Centre, the University of Texas Health Science Centre at Houston, and TMC. It will also house commercial life sciences companies, as well as the TMC Data Collaborative, Braidwell, the TMC Venture Fund, and other financial institutions.
TMC³ Industry Research Building details
The TMC³ campus will have four industry research sites designed to bring commercial enterprises such as pharmaceutical and biotech companies onsite. The first of the four sites, named Industry Building I, will be a ten-storey, multi-tenant building spanning 700,000ft² (65,032m²). It will accommodate research laboratories, office space, and shared common areas.
Other facilities of the TMC³ campus
The campus' hotel, conference centre and residential tower will serve researchers, industry executives and venture capitalists in the field. The hotel will offer 521 premier guest rooms and a 65,000ft² (6,039m²) conference centre, while the residential tower will accommodate 350 units.
Spanning 300,000ft², Helix Gardens is a first-of-its-kind connected green space that will run through the TMC³ campus.
The Helix Gardens will consist of a chain of five public parks, each measuring roughly the size of a football field and filled with lawns, grassy areas, tree canopies, curved walkways and water structures running alongside cafes, retail sections and public spaces.
The individual green spaces are expected to host outdoor events such as receptions, concerts and graduations.
Contractors involved in the project
The architectural and development team of Boston-based Elkus Manfredi Architects is responsible for designing the TMC³ campus.
Houston-based Transwestern Development is the project's development manager, while Vaugh Construction is responsible for erecting the campus' first building.
Landscape architect Mikyoung Kim was contracted to provide the landscaping design for the Helix Gardens.
Other TMC³ campus collaborators include Beacon Capital Partners, Majestic Realty, University of Texas MD Anderson Cancer Centre, Texas A&M University Health Science Centre, the University of Texas Health Science Centre at Houston, and Braidwell, a life science-focused investment firm.
Related projects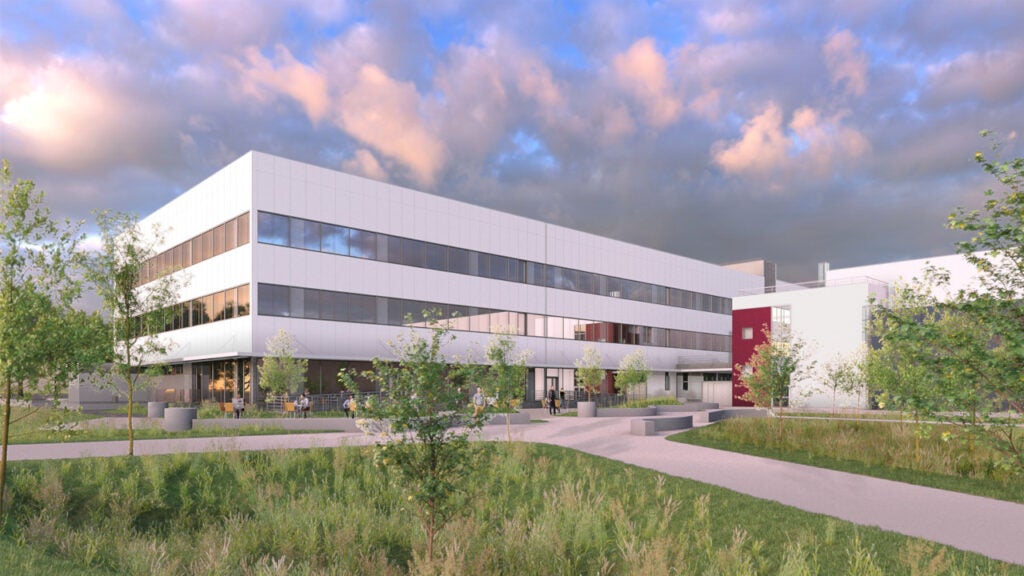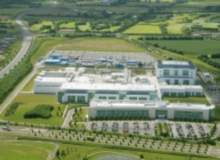 Topics in this article: