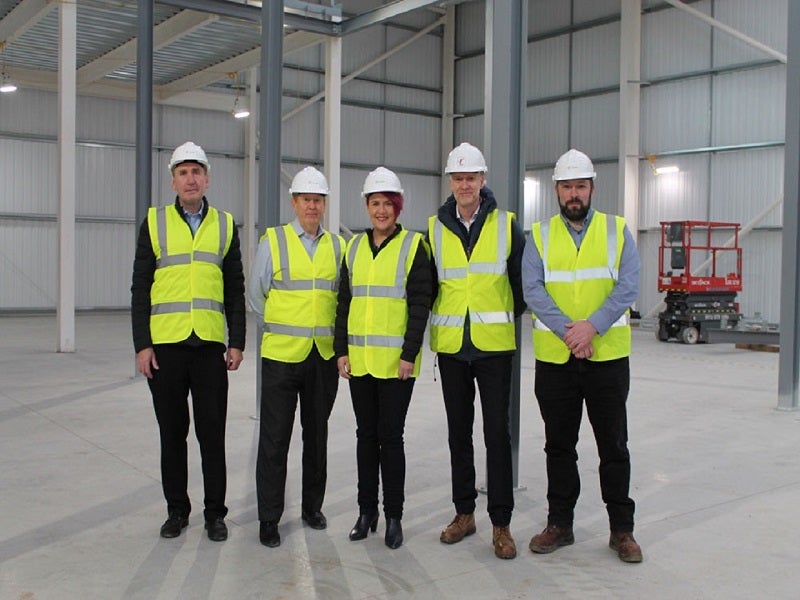 Upperton is constructing a new development and GMP manufacturing facility in Nottingham, UK. Credit: Upperton Pharma Solutions.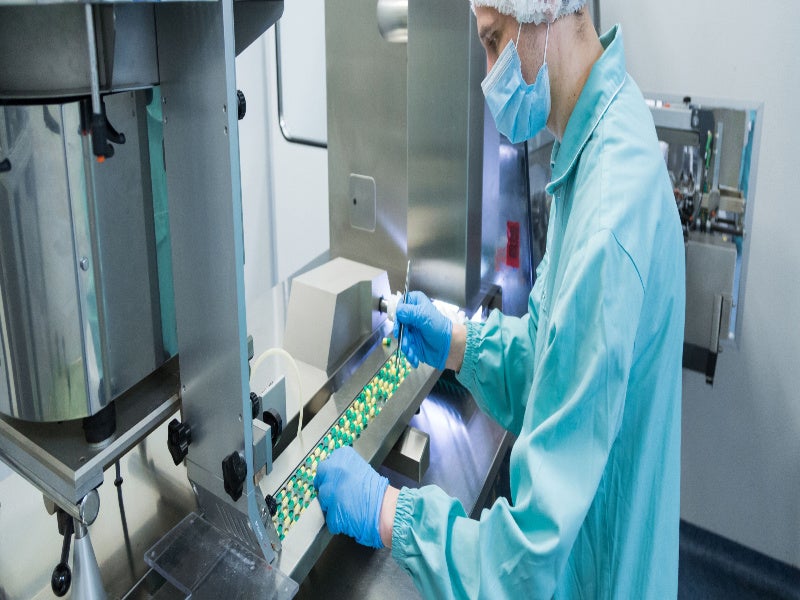 The facility will handle a variety of dosage forms, including solids, liquids, semi-solids, nasal and inhaled pharmaceuticals. Credit: Jasen Wright/Shutterstock.com.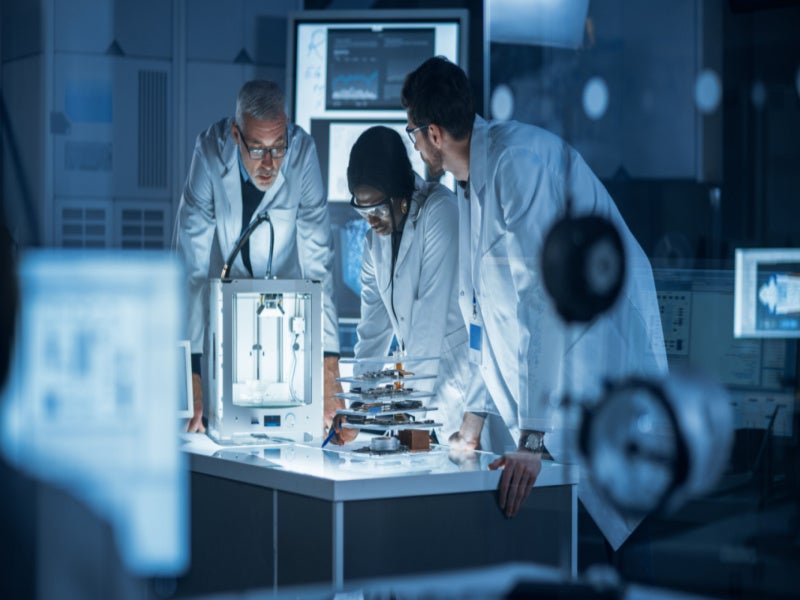 The facility will support early formulation research, clinical trial supply for all phases of clinical trials and niche-scale commercial manufacturing. Credit: Gorodenkoff/Shutterstock.com.
Upperton Pharma Solutions, a contract development and manufacturing organisation (CDMO) based in the UK, is building a new development and goods manufacturing practice (GMP) headquarters in Nottingham, to expand its pharmaceutical manufacturing capabilities and capacity.
The facility will be capable of handling a wide range of dosage forms to support early formulation development and early-to-late-stage clinical trials product supplies, as well as allowing commercial manufacturing on a niche scale.
The ground-breaking ceremony for the facility took place in January 2023. The company will invest approximately £15m ($18.7m) in the development, and plans to begin operations by the end of 2023. The facility is expected to generate 150 new full-time jobs by the end of 2024.
Location
The facility will be located within the Trent Gateway Business Park in Beeston, less than two miles from Upperton's headquarters at the Albert Einstein Centre in Nottingham Science Park.
Details of the new GMP manufacturing facility
The new state-of-the-art facility will be built on a 50,000ft2 area with ten new GMP production suites, quality control laboratories, and dedicated laboratories for analytical and formulation development with pilot plant facilities. It will expand the company's research and development laboratory space significantly, as well as increasing the GMP manufacturing space by ten times.
The manufacturing facility will be designed with higher-scale process trains for increased equipment procurement and containment capabilities to support batch sizes of up to 250kg. It will be capable of handling a wide variety of dosage forms, such as solids, liquids, semi-solids, nasal dosages and inhaled pharmaceuticals, including extremely potent molecules and controlled drugs, as a growing number of such molecules are developed in the industry.
The facility will enable the company to cater to existing and new clients throughout their product development phases, to ensure a consistent and smooth path to approval.
Services offered by Upperton Pharma Solutions
Upperton offers a comprehensive CDMO services package to enable clients' pharmaceutical molecules to advance from early feasibility and dosage form selection to formulation development and the final dosage form manufacturing to support human clinical trials.
The company develops a range of non-sterile and finished dosage forms of pharmaceuticals. It specialises in the particle engineering technology known as spray drying for targeted delivery of drugs, and offers solutions to its clients for their poorly soluble molecules. Other key areas of expertise within the company include oral solid dosage forms, nasal and pulmonary delivery.
Contractors involved
T-SQUARED, a design-build company based in the UK, is the principal design-and-build contractor for the development of the facility.
Marketing commentary on Upperton Pharma Solutions
Upperton Pharma Solutions was founded in 1999 as a spray-drying consultation service company. It started working with external clients on numerous modest spray-drying projects in 2008, which introduced the company to research and development.
The company offers formulation and dosage form development services to pharmaceutical companies. It provides clients with a full development package for all dry powder dosage forms, including powders, capsules, tablets, and nasal and pulmonary administration devices.
Upperton has developed UpperNose™, a unique nasal product development platform, to meet the growing demand to develop products for the self-administration of small molecules, biologics and vaccines. UpperSolv™, an early formulation platform, addresses poor drug solubility issues to maximise success in the clinic, while PulmoCraft™ is a solution for manufacturing dry powder inhalers dosage forms for the delivery of drugs to the lungs.
Upperton has completed more than 300 projects, with some currently available as commercial products and others in advanced phases of clinical trials.