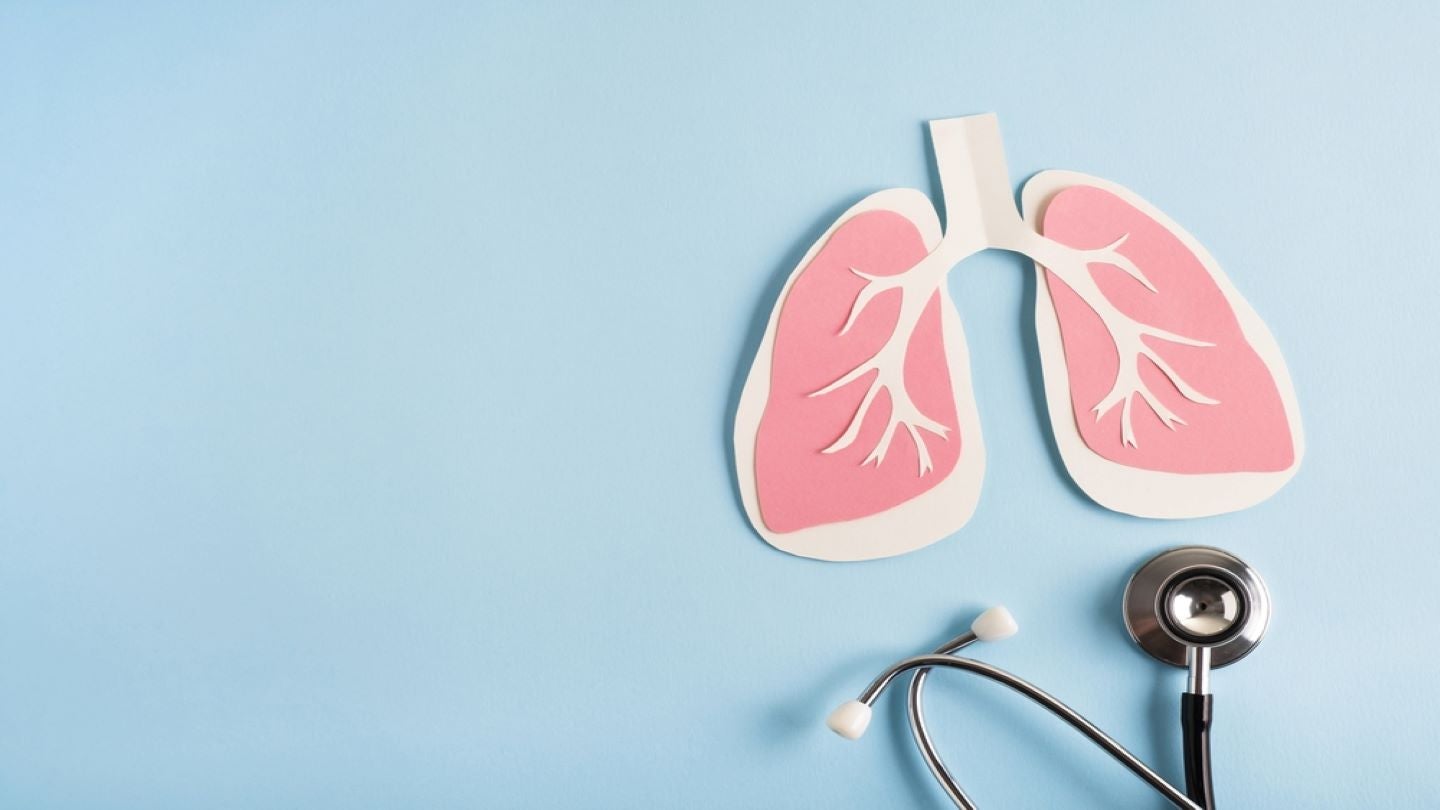 Since the first human administration of the Bacillus Calmette-Guérin vaccine in 1921, no one has been able to successfully follow the vaccine's path to become the next approved vaccine to tackle tuberculosis (TB). However, as the TB-related death toll remains high, the global need for another vaccine is steadily rising.
TB is caused by the bacillus Mycobacterium tuberculosis and is transmitted when infected individuals expel bacteria into the air (e.g., by coughing). According to the World Health Organization (WHO), despite a reduction in TB cases during the Covid-19 pandemic, the incidence has risen again with 6.4 million new cases reported worldwide. Researchers expect TB to soon return to its pre-2020 position as the deadliest infectious disease globally.
In light of World TB day on March 24, the field hopes to overcome some major barriers to the drug development landscape. Unfortunately, lack of funding and resources remain an obstacle within the TB field for developing new vaccines.
The BCG vaccine is a live-attenuated virus vaccine. This vaccine is also being used in cancer therapies, studied as a Covid-19 prophylactic and is also being considered as a vaccine for Alzheimer's. However, the vaccine is less effective in those who already have viral antibodies present in their blood, leaving out a large proportion of people. The vaccine also only has an efficacy of 22%."When children reach adolescence and adult age group, [the BCG vaccine] really does not have an impact on TB disease. Thus, new vaccine approaches are needed," says Christopher Fox, PhD, an associate professor of Global Health at the University of Washington, Seattle. This is important as TB is mostly spread by adults.
Despite the dearth of options, researchers are cautiously optimistic about the having new vaccines in the pipeline. Helen McShane, PhD, a professor of vaccinology at the University of Oxford, says, "Twenty-three years ago, there were no new TB vaccines being tested in clinical trials. We now have 12 vaccines being tested in clinical trials at different stages of development."
New Developments for TB
In a recent Phase I clinical trial (NCT03722472), researchers have been able to test the first thermostable TB vaccine in patients. In this trial, patients were given a thermostable version of the vaccine or a non-thermostable vaccine in two treatment regimens. The results showed that participants' antibody responses remained elevated through six months after the last vaccination in both regimens. The ID93 vaccine is being developed by the Infectious Disease Research Institute (IDRI). The trial, led by IDRI in collaboration with the National Institutes of Health (NIH), investigated a thermostable formulation of the previously tested ID93 + GLA-SEDr adjuvant subunit vaccine. The results showed that participants' antibody responses remained elevated through six months after the last vaccination for the thermostable version of the vaccine and a non-thermostable vaccine formulation. Fox, the principal scientist behind the trial, says this is an important development in TB vaccine research as the current BCG vaccine must be refrigerated. He explains that this new vaccine could be stored at 37 degrees Celsius for up to three months and may allow easier vaccine storage in more rural locations with a high prevalence of TB.
Fox says adjuvant protein subunit vaccines can be a safer approach compared to live attenuated virus vaccines as there is a minimized risk of developing side effects. Using an adjuvant with an antigen can give specific tailored and potent immune responses, he adds. "There are a handful of vaccine candidates now that are using this approach and marching towards that efficacy testing stage in Phase II trials," says Fox. The National Institutes of Health (NIH) is sponsoring a Phase II trial (trial ID?) of the ID93 + GLA-SEDr adjuvant subunit vaccine in South Africa. Copenhagen-based Statens Serum institut is also developing an adjuvant subunit vaccine called SSIH-56IC31 for the prevention of TB.
McShane predicts the new pipeline vaccines could also address the issue of drug-resistance in TB. "We expect that all the [investigational] vaccines will work as well against drug resistant strains as they will against drug sensitive strains".
The Bill and Melinda Gates Medical Research Institute is also sponsoring an extensive, 26,000 participant-Phase III trial studying M72 (AS01E) ­­­­, a protein adjuvant vaccine. Initially, GSK was studying the M72 TB vaccine but stopped funding the development after a successful Phase IIb study. News on this Phase III trial could be released in the next few months, says Dr. Alex Schmidt, Head of Vaccine Development at the Bill and Melinda Gates Medical Research Institute (MRI). The Phase IIb (NCT01755598) study found the vaccine to be 54% effective, making it a landmark in the field. However, McShane urges for the field not to become complacent. "We should not forget that we would not have accepted the Covid-19 vaccine that was only 50% effective. The Covid vaccines that we have are more than 90% effective, so it's fantastic news… but we should not stop there," she says.
According to GlobalData, there are six TB vaccines in Phase III clinical trials right now. The Gamaleya Federal Research Center of Epidemiology and Microbiology is developing a protein subunit vaccine called GamTBvac for respiratory TB. GC Biopharma is also running a Phase III trial for its live-attenuated vaccine GC-3107A to replace BCG. Furthermore, the Serum Institute of India is also developing its own live-attenuated vaccine to replace BCG for infants, that can also be used by adults.
GlobalData is the parent company of Pharmaceutical Technology.
Stagnation in TB research
Until approximately two decades ago, the field of TB vaccine development was stagnated due to the complexity of the virus and a lack of interest and funding. "As opposed to most viruses which often have 10 or 15 genes, MTB has 3,500 or so and we don't understand the virulence factors. We also don't understand why when 20 people are infected with MTB, only one gets ill and that's a huge problem," says Schmidt. Dr. Keertan Dheda, a professor of Mycobacteriology and Global Health at the University of Cape Town says, "We don't know what biomarker identifies with successful immunity in TB…That has been a real challenge for TB vaccine development for decades now and we still don't have a good idea".
The complexity of the virus and these unknown factors can also pose some challenges for clinical trials as larger patient cohorts are needed. McShane explains that TB vaccine efficacy trials involve 1,000s to 10,000s of subjects, cost tens of millions of dollars and can take more than five years to complete. With minimal funding, researchers have to carefully select which drug candidates are worth the "massive undertaking" needed for these studies, she adds.
Dheda says "The one factor that has retarded development is money." Schmidt adds, "There is no market and there's no big disease burden in high income countries… Typically, policy people make money available for diseases that they feel close to.". A lack of funding also slowed the development of the M72 vaccine. We need a Phase III study, but it's been five years and the Phase III study for M72 hasn't started yet," says Dheda. Results from the Phase II trial were released for the vaccine in September 2018. Accounting for the time needed to complete the trial, publish results and manufacture the vaccine, if successful, market access to TB vaccines may be 10 years away.
Clinical trials for TB are mostly funded through philanthropic means, but McShane says funding has seen fair improvement over the years, which has allowed for the recent progress in the field.
Poverty and overcrowding, key factors leading to TB spreads, are challenging to tackle on a global level. "If we really want to impact TB our only hope is to have a good vaccine that can control TB, because better diagnostics and drugs, which we do have, aren't doing the trick," says Dheda.