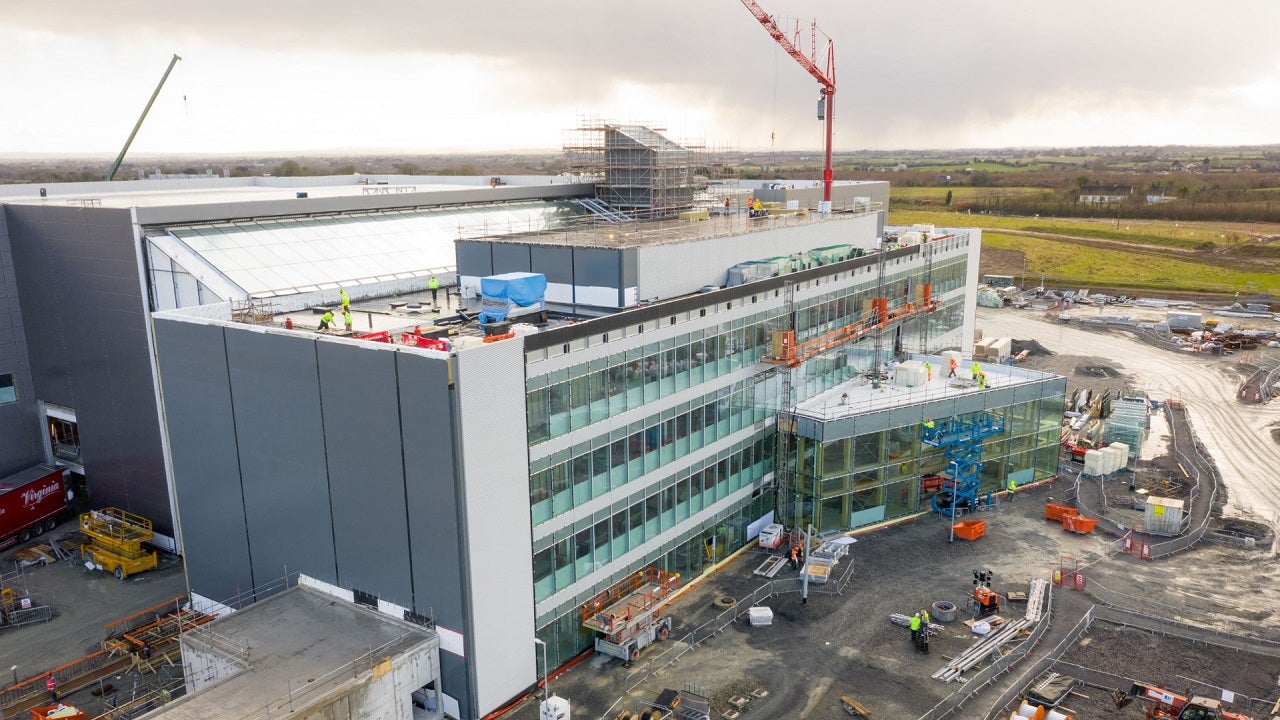 WuXi's new biologics manufacturing facility is being constructed in Dundalk, Ireland. Credit: WuXi Biologics.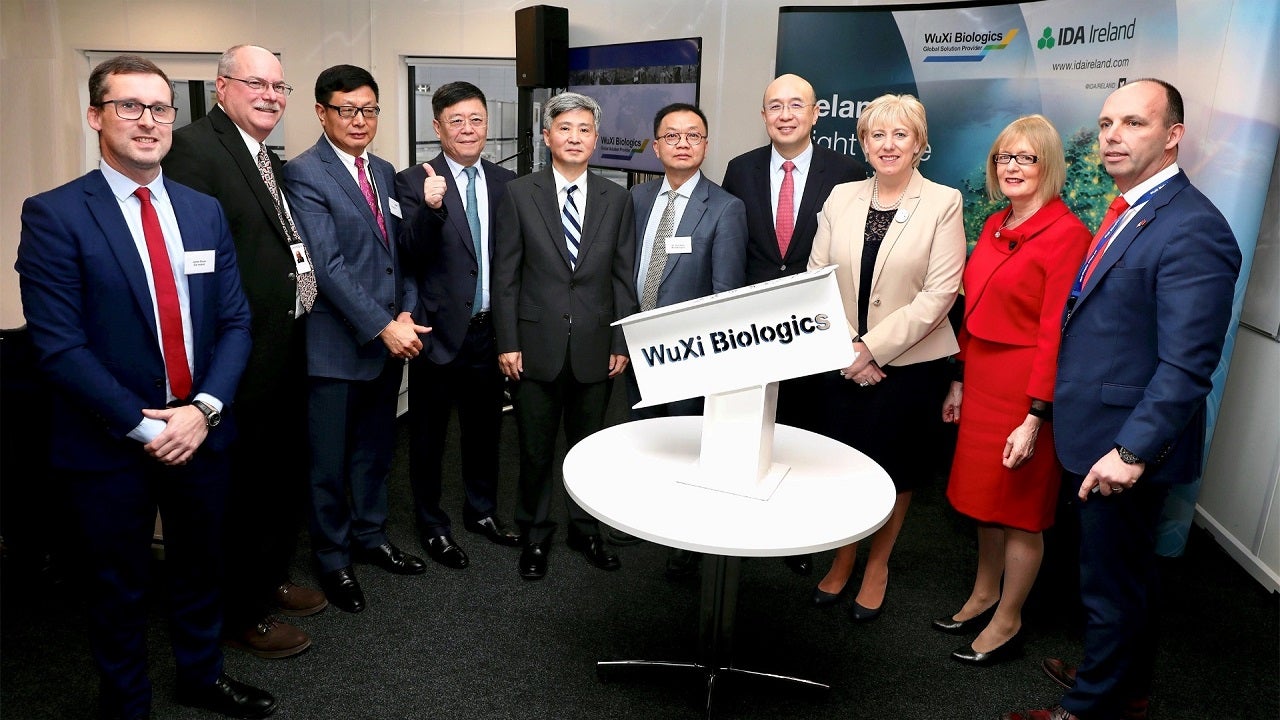 The new facility will be used for manufacturing biologics drug substances. Credit: WuXi Biologics.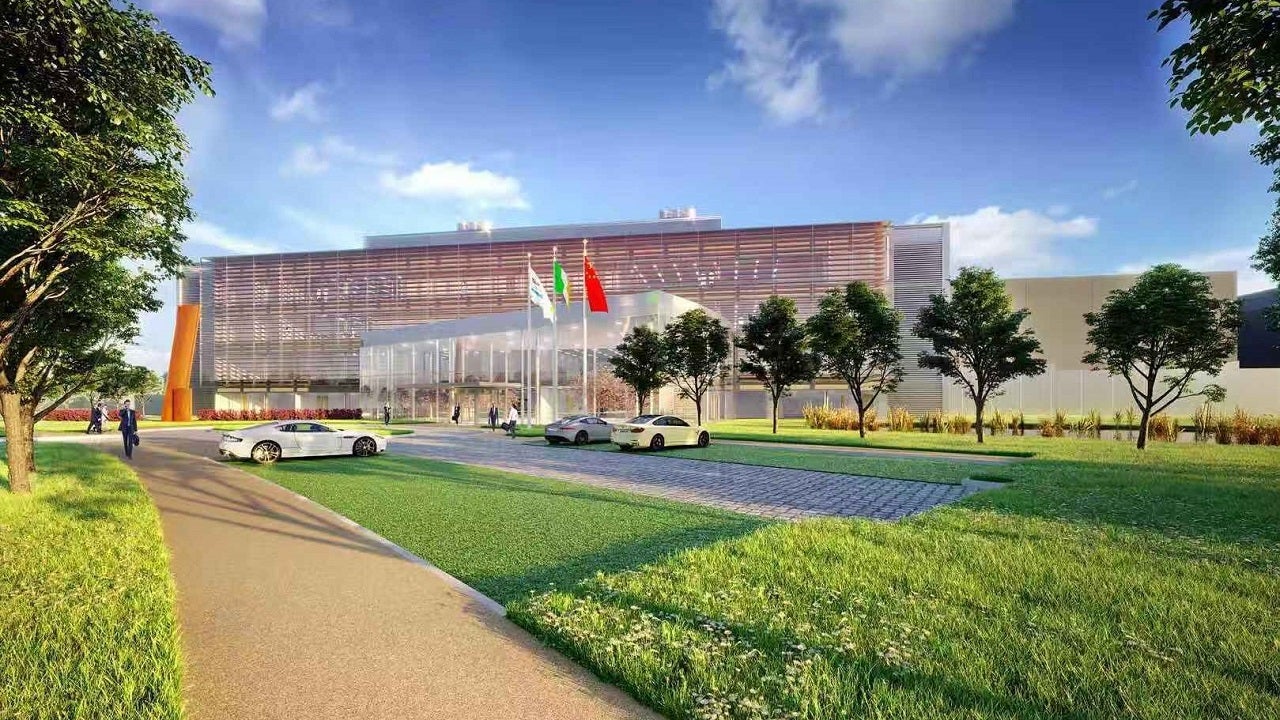 The Dundalk facility is Wuxi Biologics' first site outside China. Credit: WuXi Biologics.
In April 2018, China-based biologics services provider WuXi Biologics announced plans to build a biologics drug substance manufacturing facility in Dundalk, Ireland.
Estimated to cost more than €325m ($394m), the facility is expected to create 400 new jobs over five years and 700 jobs during its construction phase.
The facility will be Wuxi Biologics' first site outside China, and is expected to help accelerate biologics development in Europe.
WuXi Biologics facility location
The manufacturing facility will be built on a 26ha greenfield site owned by Ireland's Industrial Development Authority (IDA) in Mullagharlin, Dundalk.
Dundalk was chosen as the site's location due to the IDA's strong endorsement of regional and property strategy. The IDA has supported the development of biopharmaceutical and knowledge-based facilities by obtaining pre-approved planning for key sites in the region.
WuXi's manufacturing facility will add to a growing cluster of biopharmaceutical companies in Ireland's midland and western regions.
WuXi Biologics facility details
The state-of-the-art manufacturing facility is one of the first and largest greenfield pharmaceutical projects by a Chinese company in Ireland. It will feature single-use bioreactors for commercial biomanufacturing, as well as next-generation processing technology.
The facility will be installed with 48,000l fed-batch bioreactors and 6,000l perfusion bioreactors. It will be one of the world's largest facilities equipped with disposable bioreactors.
WuXi Biologics will work with local partners to build the facility.
Financing for the facility
The project is supported by the Irish Government through the IDA and Ireland Strategic Investment Fund (ISIF), a sovereign development fund managed by the National Treasury Management Agency (NTMA).
Manufacturing facility benefits
The Dundalk facility is part of WuXi's business model, which aims to increase customer demand for its products as they move from development to commercialisation.
The facility will allow WuXi to expand its commercial manufacturing capacities and strengthen its global integrated solution platform.
It will also help meet the Irish Government's goal of increasing investment and jobs in the region by more than 40% under the Regional Action Plans for Jobs initiative.
Marketing commentary on WuXi Biologics
An affiliate of WuXi AppTec, Wuxi Biologics offers biologics platforms for the discovery and development of biologics, from concept to commercial manufacturing, to clients worldwide. Along with its parent company, it provides a single-source contract development solution.
The company operates three facilities in Wuxi, Shanghai and Suzhou, China, each of which offer an open-access technology platform for the commercialisation of biologic drugs. In 2015, WuXi opened a biomanufacturing facility in Philadelphia, US.
In addition to the Dundalk facility, WuXi is developing a research and development (R&D) centre in Shanghai through its subsidiary WuXi STA. In April 2018, WuXi STA entered an agreement with Shanghai's Jinshan District for the facility's construction.