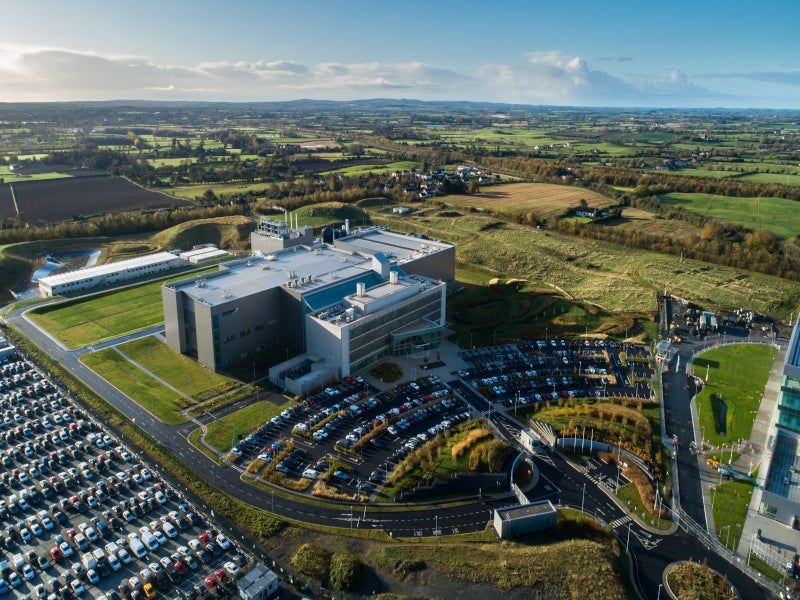 WuXi's new biologics manufacturing facility is located in Dundalk, Ireland. Photo: Business Wire.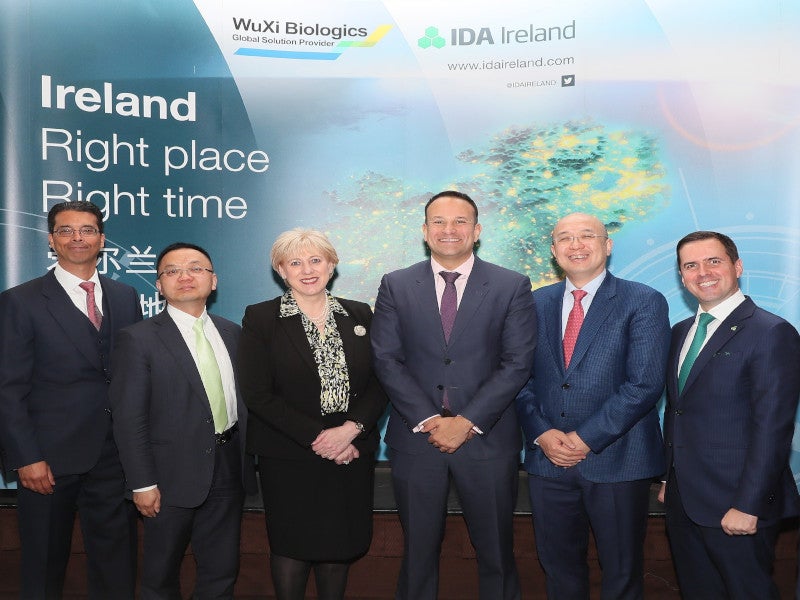 The new facility manufactures biologics drug substances. Credit: PRNewsfoto/WuXi Biologics.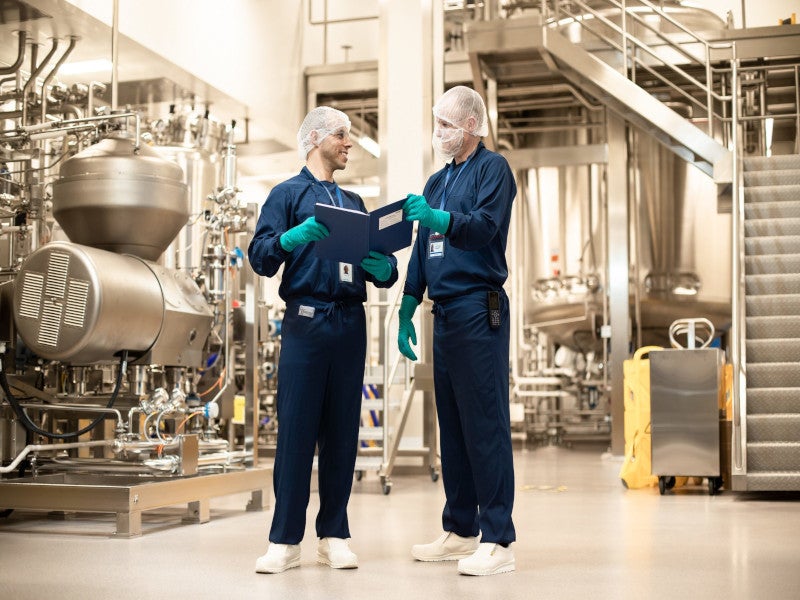 The Dundalk facility is Wuxi Biologics' first site outside China. Credit: WuXi Biologics.
WuXi Biologics' biologics manufacturing facility in Dundalk, Ireland, was built with an estimated investment of €325m ($394m). WuXi is a contract, research, development and manufacturing company based in China.
Announced in 2018, the state-of-the-art manufacturing facility began operating in 2021. It is one of the first and largest greenfield pharmaceutical projects by a Chinese company in Ireland.
The Dundalk facility manufactures monoclonal antibodies (mAb) and recombinant proteins. It has enabled WuXi to expand its commercial manufacturing capacities and strengthen its global integrated solution platform.
The project created more than 2,000 jobs during construction. The site currently employs more than 7,000 personnel.
WuXi Biologics won the Facility of the Year Award in the operations category for new facility from the International Society for Pharmaceutical Engineering in May 2023.
WuXi Biologics also received the Grand Prix – Foreign Direct Investment FDI Company of the Year and Best Regional Investment award at the 2023 Invest in Ireland Awards. It was also honoured with the 2023 Irish Construction Excellence Award.
WuXi Biologics facility location
The new manufacturing facility is developed on a 26ha site located in Mullagharlin between Dublin and Belfast.
The site lies close to towns such as Dundalk, Drogheda, Swords, Balbriggan, Newry, Monaghan, Cavan and Armagh. It offers easy access to three international airports, an intercity rail service, motorway connectivity and deep seaports.
Dundalk was chosen as the site due to the Industrial Development Authority's (IDA) endorsement of regional and property strategy.
WuXi Biologics' biologics manufacturing facility details
The Dundalk site consists of seven buildings including a three-storey manufacturing facility with a floor area of 21,020m², a 11,051m² laboratory and administrative building and a two-storey utility building with a floor area of 2,230m². The facility also includes an electrical building, security building and wastewater treatment plant.
The facility features two cell culture manufacturing areas with the first one equipped with six 1,000l perfusion bioreactors. The second cell culture manufacturing area is equipped with 12 bioreactors with a capacity of 4,000l, each offering a total capacity of 48,000l. This area uses fed-batch, concentrated fed-batch and intensified fed-batch techniques.
The plant is also equipped with seven eco-steam washers and eight high-performance sterilisers.
WuXi Biologics facility design details
The Dundlak facility features a 25m-high atrium that connects the laboratories and administration facilities with the industrial buildings. The atrium features a sculptural staircase that provides access to all the floors in the building.
The building is clad with dark grey and silver-grey metal insulated panels and double-glazed aluminium windows. The laboratories are designed with an open-plan concept, collaborative furnishings and a clean aesthetic.
The interiors of the facility feature a bio-resin terrazzo floor. A woven vinyl flooring was installed in the offices, while high-density bakelite-core floorboards were installed in the maintenance rooms.
Financing for the WuXi Biologics facility
The project was supported by the Irish government through the IDA and Ireland Strategic Investment Fund, a sovereign development fund managed by the National Treasury Management Agency.
Contractors involved
Scott Tallon Walker Architects, an architecture company based in Ireland, designed the facility, ensuring IDA general planning permission and WuXi's global design excellence.
US-based engineering, construction and consulting company Jacobs provided construction management services for facility development using Integrated Project Delivery methodology.
Construction company PJ Hegarty was awarded the contract to construct the facility, while Ardmac, a construction specialist, was contracted to undertake cleanroom installation.
LPI Group, a lighting protection systems supplier, was subcontracted by PJ Hegarty to provide an external lightning protection system for the facility.
US-based engineering, procurement and construction management company IPS provided detailed design services.
Lawler Consulting, a building services and sustainability consulting services provider, was responsible for the mechanical and electrical design services of the facility.
Construction solutions company Mercury was contracted for design completion, mechanical and electrical works and equipment installation, while Wilec, a fire, safety and security systems installation services provider, was awarded the life safety and security systems contract.
Rainwater drainage specialist Capcon Engineering was awarded the contract to design, develop and install a rainwater drainage system.
ABEC, a biopharmaceutical manufacturing systems and solutions provider, supplied 12 bioreactors for the facility.
GDCL Consulting Engineers, a civil and structural engineering services provider, was responsible for the civil and structural engineering design.
Cost control services were provided by construction consultant Linesight while Suir Engineering, an engineering company, handled the electrical and instrumental package.
Fedegari Autoclavi, an equipment and systems supplier, supplied 15 high-performance process machines including washers and autoclaves.
Collen Construction, a construction company, provided fit-out services for the headquarters building of the facility.
DCT, a construction technology company, was subcontracted by Collen Construction to provide building information modelling services for the fit-out.
Prefabricated electrical solutions provider CORE Solutions installed an IoT-based wiring and lighting control system at the facility in addition to EV charging solutions.
Furniture for the facility was supplied by furniture manufacturers Casala and Bene Ireland.