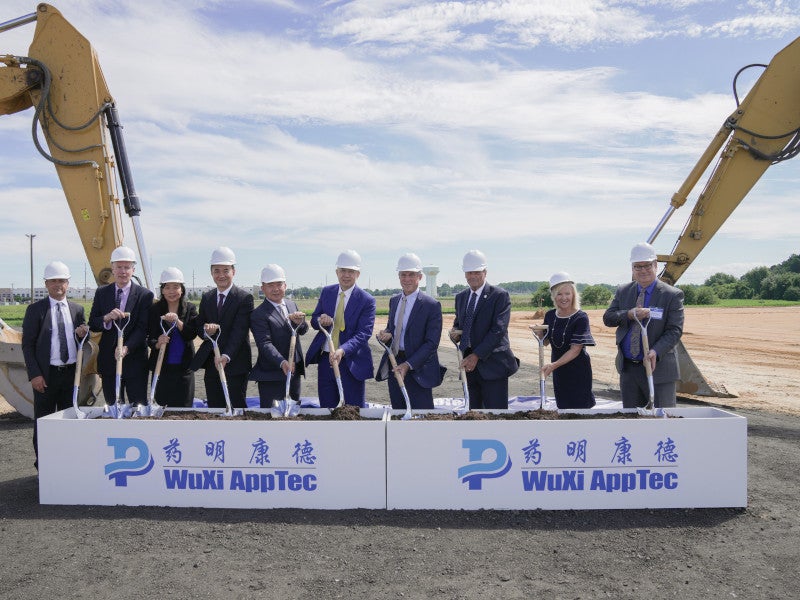 WuXi STA held a ground-breaking ceremony for its new pharmaceutical manufacturing campus in Middletown, Delaware, in August 2022. Credit: Wuxi AppTec.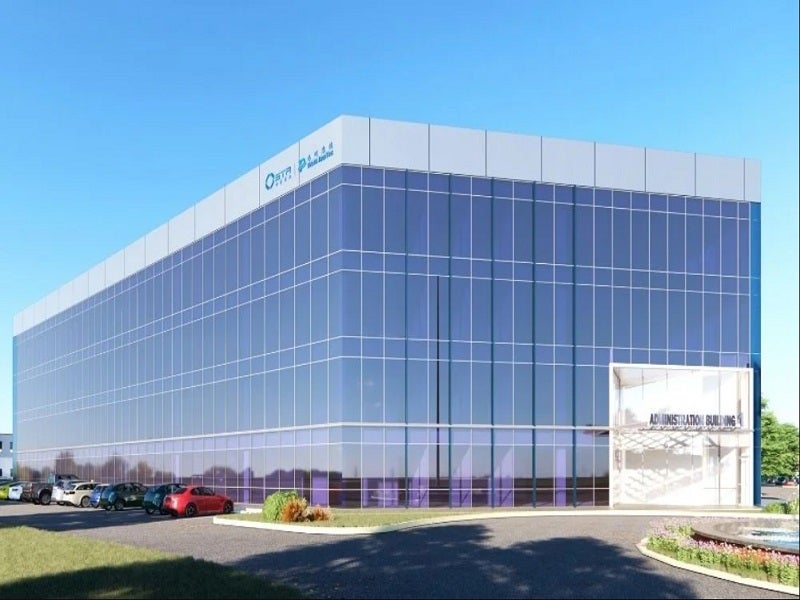 The pharmaceutical campus will include seven buildings for various functions. Credit: Delaware Prosperity Partnership (DPP).
WuXi STA is investing $510m in its Delaware campus. Credit: Therina Groenewald / Shutterstock.
WuXi STA, a US-based contract research, development and manufacturing company and subsidiary of WuXi AppTec, is developing a pharmaceutical manufacturing campus in Middletown, Delaware.
Announced in June 2021, the project will be WuXi STA's second facility in the US. A ground-breaking ceremony for the new campus took place in August 2022.
WuXi STA is investing $510m in the state-of-the-art campus, which is expected to begin operations in 2025. It will offer expanded capacity and greater flexibility to meet the needs of customers in the US and worldwide to help bring innovative therapies to the market more rapidly and improve healthcare for patients.
The project will create around 500 full-time jobs by 2026 in various roles, including scientists, lab technicians, manufacturing operators, quality assurance, and quality control positions, as well as administrative and warehouse support staff roles. The campus' employee workforce is expected to exceed 1,000 once it begins full operations.
Location of WuXi STA's pharmaceutical manufacturing facility
Wuxi STA's pharmaceutical manufacturing campus will be developed on a 190-acre site at Middletown Business Centre, 1091 Industrial Drive in Middletown, which is located in New Castle County, Delaware.
The site selection was a year-long process supported by the Delaware Prosperity Partnership (DPP), a public-private economic development agency, and the Chamber of Commerce for Greater Philadelphia's Select Greater Philadelphia Council. The council works to attract businesses to the 11-county region in Delaware and played a key role in managing the site selection process alongside the DPP.
WuXi STA's campus is expected to contribute significantly to Delaware's growing life sciences sector, which generates $2bn in gross domestic product (GDP) each year.
The company has received grants from the Delaware Strategic Fund, which is run by the state's Council on Finance Development. The Delaware Strategic Fund is a special fund created by the Delaware state government to support business retention and support the growth of the state's economy.
Wuxi STA's pharmaceutical manufacturing facility details
The Delaware campus will provide clinical and commercial drug product manufacturing, packaging, labelling, storage and distribution services for clinical trial materials and commercial drug products. It will also provide formulation development capabilities for various oral and injectable dosage forms.
The campus will comprise seven buildings dedicated to various functions, including manufacturing areas for active pharmaceutical ingredients (APIs), testing and clinical research laboratories, warehouses, and administrative space. It will also include manufacturing and packaging facilities for solid dosage pharmaceutical products and sterile products, as well as a central utility building.
Contractors involved in the project
US-based architecture, engineering and interior design company EwingCole designed the campus' central utility building in partnership with Genesis AEC, a consulting, architecture, engineering and construction management company based in the US.
Marketing commentary on WuXi STA
WuXi STA provides customers with drug manufacturing services for both drug substances and oral and injectable dosage forms. Operating 12 sites across the US, Europe and Asia, the company also provides analytical development, quality control, and regulatory filing support services.
WuXi AppTec opened its first US facility in Philadelphia, Pennsylvania, to bolster its research and development and production services for chimeric antigen receptor (CAR)-T cell therapy and other immunology-focused therapies.
The company's Delaware campus will enable it to meet demand for innovative technologies from pharmaceutical companies to expedite their pharmaceutical discovery and development operations throughout the pre-clinical, clinical and manufacturing stages.
The campus will further expand WuXi STA's global drug production capacity and capabilities in conjunction with its other drug product manufacturing sites in Couvet, Switzerland, and Wuxi City and Shanghai, China.