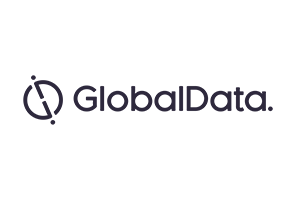 Current Ischemic stroke drugs focus on revascularization and secondary stroke prevention
Acute ischemic stroke (AIS) results from a complete blockage of a cerebral artery, leading to death of brain cells and permanent damage. AIS is by far the most common stroke subtype, accounting for approximately 87% of all stroke cases. The pathophysiology of transient ischemic attacks (TIAs), also referred to as "mini stroke," is the same as AIS, except that the interruption in the blood supply to the brain is temporary, typically leaving no neurological damage. Importantly, TIA is associated with a very high risk of stroke, and the prevention of stroke recurrence in patients with TIA and AIS is essentially the same.
Current treatment of AIS centers around the restoration of blood flow to the brain by thrombolysis using Roche's Activase (alteplase)—the only FDA-approved thrombolytic drug for AIS—or endovascular treatment (EVT) to reverse ischemic stroke, or both combined. After an AIS or a TIA, antiplatelet, anticoagulant, statin, and antihypertensive drugs are used to prevent stroke recurrence.
GlobalData's newly published report 'Acute Ischemic Stroke: Global Drug Forecast and Market Analysis to 2027' provides an overview of the current competitive landscape of AIS covering the eight major markets (8MM): the US, France, Germany, Italy, Spain, UK, Japan, and China. It also provides pipeline analysis of candidates in late-stage clinical development, as well as annualized AIS market revenue and 10-year forecast of the AIS market in the 8MM.
Edit Kovalcsik, Healthcare Analyst at GlobalData, comments:
"Roche (Genentech) and Boehringer Ingelheim have had the strongest presence in the AIS space, marketing the only thrombolytic therapy available to date for the acute treatment of AIS in the 8MM. Both companies will maintain their leading position in the acute treatment of AIS without any threats of another thrombolytic agent coming to market within 10 years."
"An increase in Activase use as a result of the continued efforts made to capture more alteplase-eligible patients through earlier patient presentation, telestroke network, improved diagnosis, and an extended therapeutic time window will lead to an increase in Activase sales during the forecast period."
New therapies will address one of the biggest unmet needs in AIS and fuel market growth
Current treatments still leave several AIS patients with disabling symptoms after having a stroke, which remains one of the major unmet needs in AIS management. Pipeline drugs in late-stage clinical development are designed to address this long-standing unmet need in the AIS space. Three late-stage pipeline neuroprotective agents (NA-1, BIIB093, and 3K3A-APC) and one stem cell therapy (MultiStem) aim at improving clinical outcomes post-stroke when given in the acute phase of stroke, along with Activase, EVT, or both. One stem cell therapy, SB623, is designed to reduce disability in patients with chronic stroke, with the potential to even be given years after the initial event. The launch of new high-priced pipeline products, particularly the neuroprotective agents, will drive AIS market growth.
GlobalData estimates that the AIS market (including TIA) in 2017, totaled approximately $7.2B within the 8MM. As a result of the increase in AIS and TIA cases and the launches of new therapies, the global AIS market is expected to reach $10.6B by 2027, growing at a CAGR of 3.9%.
In this report, GlobalData analyzes the current AIS and TIA pharmacotherapy landscape and provides detailed insights into the market dynamics of this leading cause of disability and death. Analysis also includes the evaluation of the commercial and clinical profiles of drugs in development for AIS, and their AIS-specific sales projections over the 2017–2027 forecast period.
Highlights of the report include:
KOL insight on the impact of pipeline therapies on the future AIS treatment landscape
Strategic competitor assessment
Market outlook for AIS therapies
GlobalData's latest report will help identify areas of unmet need within the AIS therapeutics market and drive R&D towards future market opportunities. The report will also assist in formulating effective sales and marketing strategies by detailing the current competitive landscape and analyzing portfolios of various competitors, as well as gain insights to help plan clinical trials.
If you would like any more information on this report, please visit the GlobalData Report Store.