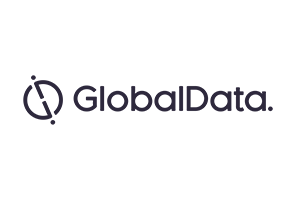 Alzheimer's disease (AD) is a progressive neurodegenerative disease characterized by memory loss, cognitive impairment, and functional decline. The cause of AD is unknown, but it appears to be multifactorial, with most research aimed at the Aβ peptides and tau proteins. The risk of developing AD is believed to be determined by a combination of genetic, metabolic, behavioral, and environmental factors.
AD clinical trials show moderate enrolment efficiencies. The average number of subjects recruited in Phase II/III and Phase III trials was more than 900 patients and 700 patients, respectively. Despite the large difference in accruals, trials in all phases had moderate enrolment efficiency based on both the number of subjects planned and the number of subjects enrolled.
GlobalData's report 'Alzheimer's Disease (AD): Competitive Landscape to 2026' provides an assessment of the pipeline, clinical, and commercial landscape of AD. Overall, GlobalData expects new drug approvals to drive AD market growth over the next decade to 2026.
Alessio Brunello, MSc, Neurology analyst at GlobalData comments:
"The AD pipeline features 657 drugs across all stages of development. Out of these, only 3.2% of drugs are in late stage development, highlighting the high attrition rate in this field."
Report highlights include:
Pipeline Assessment – regional breakdown, promising late-stage products, early-stage pipeline by molecule type
Clinical Trials Assessment – trial breakdown by phase, leading industry and non-industry sponsors, enrollment analytics
Commercial Assessment – leading marketed products, current and future players
Competitive Landscape Analysis – key market events (2016–2026)
GlobalData's report helps you to develop and plan in-licensing and out-licensing strategies through a review of pipeline products and technologies, and identify companies with the most robust pipeline. The report also allows you to gain an understanding of key trends, innovative products and technologies, market segments, and companies that are likely to impact the global AD market in future.
If you would like any more information on this report, please visit the GlobalData Report Store.