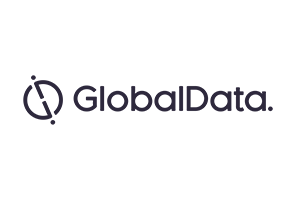 High market growth-rate expected to drive increased R&D in Binge Eating Disorder
Binge eating disorder (BED) is the most common eating disorder in the US, however, the number of patients who receive treatment remains low because of an inadequate diagnosis rate. BED is associated with a number of comorbidities, including depression, anxiety, and substance abuse, which must be taken into account when selecting an individual's treatment.
GlobalData's newly published report 'Binge Eating Disorder (BED): Opportunity Analysis and Forecasts to 2027' provides an overview of the current competitive landscape of BED in the 7 major markets. It also provides pipeline analysis of candidates in late-stage clinical development, as well as annualized BED market revenue and 10-year forecast of the BED market.
GlobalData estimates that the BED market is expected to undergo significant change and growth over the next 10 years across the 7MM. In this report, GlobalData analyzes the current BED pharmacotherapy landscape and provides detailed insights into the market dynamics of this newly recognized disorder. This analysis also includes the evaluation of the commercial and clinical profiles of drugs in development for BED, and their sales projections within BED over the 2017–2027 forecast period.
James Mather, healthcare analyst at GlobalData, comments:
"Not surprisingly, BED management with drugs is currently dominated by off-label product use, with the exception of Vyvanse. There are still no developmental products targeting BED as a lead indication."
"Increasing awareness of BED amongst both physicians and the public will drive an increase in the diagnosed population and overall market size; KOLs hope that this increase in market size will persuade more companies to develop BED therapeutics."
Highlights of the report include:
KOL insight on the impact of pipeline therapies in future treatment landscape in BED
Strategic competitor assessment
Market outlook for BED therapies
GlobalData's latest report will help to identify areas of unmet need within the BED therapeutics market and help drive R&D towards future market opportunities. The report will also assist in formulating effective sales and marketing strategies by detailing the current competitive landscape and analyzing portfolios of various competitors, as well as gain insights to help plan clinical trials.
If you would like any more information on this report, please visit the GlobalData Report Store.