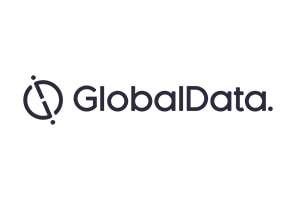 India is at the forefront in the emerging markets with significantly more approved biosimilars than any other market
Biologic drugs are some of the most expensive medicines to develop, and due to recent trends in drug development and a continuing increase in the price of new medicines, there is a strong need for cheaper medicines to achieve global sustainable healthcare. Biosimilars are very similar to approved biologic drugs, with no clinically relevant
differences, with the aim to achieve the same clinical results at a lower price. This is a key way in which the cost-savings required to promote sustainability can be achieved.
In oncology, biosimilar versions of six biologic drugs are available. The EMA has pioneered regulatory acceptance of biosimilars, and has approved more biosimilars than the FDA. Outside the major markets of the US and 5EU, two emerging markets are significant in the oncology biosimilars landscape: India, which has the most approved biosimilars worldwide, and South Korea, home to major biosimilar developer Celltrion.
In 2017, oncology was the largest therapeutic area by sales in the major markets, and biologics accounted for a large percentage of total sales. GlobalData anticipates that biosimilars will represent an important subset of this biologic-centered pharmaceutical market in years to come.
GlobalData's latest report, 'Biosimilars in Oncology', provides an assessment of the current oncology biosimilars landscape in the 9MM, including market potential, current and expected use of biosimilars, clinical and commercial concepts, regulatory pathways, important indications, and an overview of leading and emerging developers.
Francesca Blum MSci, Oncology Director at GlobalData, comments:
"Biosimilars are complex, large molecules, costly to develop; therefore companies are currently offering only limited discounts versus originator molecules. This may impact uptake as physicians seek the best discounts available."
"In addition, increasing competition due to new biosimilars entering the market may raise pricing pressures and force manufacturers to offer larger discounts, which could reduce future commercial incentives to develop biosimilars."
GlobalData finds that generics giant Sandoz was the first company to own an approved biosimilar, Omnitrope, in 2006, and has since achieved approvals across all 7MM and established itself as a key player. Amgen owns numerous blockbuster biologic originators and can leverage its biologic manufacturing expertise to encourage use of its follow-on biosimilars.
Report highlights include:
Quotes from 11 US-, 5EU-, Japan-, and India-based experts, including Key Opinion Leaders and payers
Quantitative survey information from 107 US-, 5EU-, India-, South Korea-based high-prescribing physicians
Analysis of potential of each key biosimilars market
GlobalData's newly published report will help you to develop and design in-licensing and out-licensing strategies through a review of the oncology biosimilar landscape, as well as gain an understanding of market potential and the current regulatory outlook shaping the oncology biosimilars landscape in key markets.
If you would like any further information on this report, please visit the GlobalData Report Store.