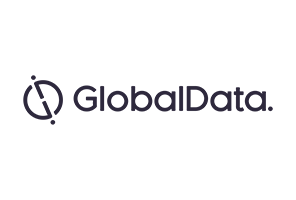 Small pharma leads the way in cancer gene therapies
Gene therapies combine reduced treatment duration with a higher chance of success unlike conventional oncology treatments such as chemotherapy.
This novel therapeutic approach requires delivery of genetic material to the patient, an uncharted territory in oncology, which will necessitate the implementation of new regulatory guidelines and the restructuring of existing treatment algorithms in various oncology indications.
GlobalData's newly published report 'Gene Therapy in Oncology' provides an overview of the current competitive landscape of gene therapies in multiple oncology indications. It also provides the regulatory framework concerning clinical development and commercialisation in the 8MM (US, France, Germany, Italy, Spain, UK, Japan, and China).
The current clinical development of gene therapies in oncology is dominated by small size biotech and pharmaceutical companies. AstraZeneca is the only large pharmaceutical company with an in-house gene therapy in late-stage clinical development.
Other major players such as Johnson & Johnson have the exclusive worldwide rights to develop and commercialise Geron's imetelstat, while Merck & Co and BMS are evaluating their respective checkpoint inhibitor therapies with many Phase III and Phase II candidates in the cancer gene therapy pipeline.
Volkan Gunduz, senior oncology analyst at GlobalData, said: "Ample opportunity remains in the oncology space for gene therapies. One of the most promising therapeutic strategies is developing combination regimens of gene therapies with immune checkpoint inhibitors.
"The concept of cancer gene therapy is not well-established among payers and the already significant share of oncology in healthcare spending will prompt payers to come up with innovative approaches to contain the cost of novel cancer gene therapies."
Highlights of the report include:
KOL insight on the impact of cancer gene therapies in various treatment paradigms in oncology space
Clinical development of gene therapies in oncology
Market outlook for cancer gene therapies
GlobalData's latest report will help to identify areas of unmet need within the cancer gene therapy market and help drive R&D towards future market opportunities. The report will also assist in formulating effective sales and marketing strategies by detailing the current competitive landscape and analysing portfolios of various competitors, as well as gain insights to help plan clinical trials.
If you would like any more information on this report, please visit the GlobalData Report Store.