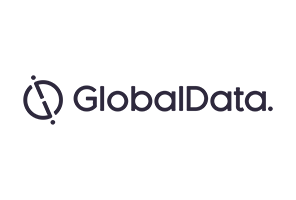 Figure 1: Acalabrutinib: Phase I, II, and III Development in Chronic Lymphocytic Leukemia
In 2016, AbbVie and Janssen's Bruton's tyrosine kinase (BTK) inhibitor Imbruvica (ibrutinib) became the first chemotherapy-free treatment to be approved for first-line chronic lymphocytic leukemia (CLL) patients in both the US and EU. This approval meant that Imbruvica became available to treat all lines of CLL patients in the US and EU, helping global Imbruvica sales increase by more than 100% in 2016. AbbVie and Janssen, who co-market Imbruvica, can expect to enjoy strong Imbruvica sales for a few years to come; however, GlobalData has identified a significant threat not too far off on the horizon.
GlobalData believes that AstraZeneca and Acerta Pharma's acalabrutinib, which is anticipated to file for FDA approval in 2020, poses a major threat to Imbruvica. AstraZeneca felt it had found a potential blockbuster when, in February 2016, it invested $2.5 billion in acquiring a majority stake in Acerta Pharma, the company that originally developed acalabrutinib. The structure of acalabrutinib has been optimized to bind to the same site on BTK, without the non-specific binding associated with Imbruvica. This mechanism of action is designed to produce greater potency and tolerability.
AstraZeneca and Acerta Pharma's aggressive life-cycle management means that, if successful, acalabrutinib will quickly eat into Imbruvica's patient share across CLL. The first of two Phase III trials due to complete in 2019 involves a head-to-head comparison with Imbruvica in high-risk relapsed/refractory CLL patients. This is part of a bold strategy to displace Imbruvica as the standard of care in relapsed CLL patients. A second Phase III trial, also due to complete later in 2019, aims to quickly expand the label into first-line CLL patients who are older than 65 and/or have significant comorbidities. The full extent of acalabrutinib's life-cycle management is presented in the figure above.
Once acalabrutinib has eaten away at Imbruvica's patient share, AstraZeneca and Acerta Pharma plan to hold onto it. An ongoing Phase II trial of acalabrutinib in combination with the immunotherapy Keytruda (pembrolizumab) mirrors Imbruvica's Phase II trial in combination with Opdivo (nivolumab). Research has indicated that Imbruvica's off-target inhibition of IL2-inducible T-cell kinase (ITK) has a synergistic effect on immune checkpoint inhibition. Acalabrutinib does not inhibit ITK, which is also believed to be important for interaction with monoclonal antibodies; however, it is not clear yet whether this includes immune checkpoint inhibitors. We will have to wait to see which BTK inhibitor comes out on top in the BTK-IO (immuno-oncology) combination.