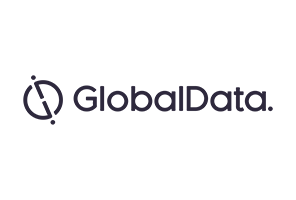 GlobalData anticipates that the success of the enzyme poly ADP ribose polymerase (PARP) inhibitors in HER2-negative breast cancers will depend on four major approval milestones.
PARP inhibitors are targeted therapies that can induce the apoptotic processes by altering the DNA repair pathway. These drugs are particularly potent where the cellular DNA repair machinery is already compromised, as in patients with BRCA gene mutations. PARP inhibitors AstraZeneca's Lynparza (olaparib), AbbVie's veliparib, Tesaro's Zejula (niraparib), and Pfizer's talazoparib, are currently being evaluated in Phase III trials exclusively in patients carrying BRCA mutation. Due to Lynparza's first-to-market advantage, as shown in the figure below, it will become the market leader among PARP inhibitors in the HER2-negative market and generate blockbuster sales.
On 17 February 2017, AstraZeneca announced that Lynparza met its primary endpoint (progression-free survival) in a Phase III trial in the second-line metastatic setting in BRCA mutated metastatic breast cancer. As such, GlobalData anticipates that talazoparib and Zejula will launch in the same setting and patient population. In 2019, GlobalData forecasts veliparib to launch in front-line setting in combination with chemotherapy. Finally, by 2020, Lymparza will also launch in the early disease setting, opening the use of PARP inhibitors to a much larger number of breast cancer patients.
Related Reports
GlobalData (2016). PharmaPoint: HER2-Negative/HR+ and Triple Negative Breast Cancer – Global Drug Forecast and Market Analysis to 2025, December 2016, GDHC139PIDR.