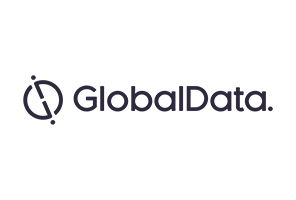 Figure 1: Top 10 pharma companies in neurology in 2023
According to GlobalData's Sales Analytics Database, Biogen, Allergan and Roche are forecast to be the largest companies in terms of neurology sales in 2023.
Biogen is expected to maintain the leading position in the neurology market, a spot it has held since 2015. This is not surprising given the company currently generates nearly 90% of its sales from its neurology portfolio. Biogen markets the best-selling oral multiple sclerosis (MS) brand Tecfidera, and also the leading injection drugs for MS, Avonex and Tysabri.
In addition to the company's other drugs for this disease, Biogen is able to provide a range of MS brands and offer patients a more tailored approach to managing the disease, and as such, Biogen will continue to dominate the MS market. Notably, Biogen is expected to have five blockbuster drugs in 2023, a feature that will further establish the company in this therapy area, seeing the company reach $14.2bn in sales from its neurology portfolio in 2023. These five brands are Tecfidera for MS, Spirinza for spinal muscular atrophy, aducanumab for Alzheimer's disease, Tysabri for MS, and Plegridy for MS.
The second largest company will be Allergan, yielding $6.9bn in sales in 2023, but in stark contrast to Biogen, Allergan is expected to see the majority of its neurology sales being derived from its single blockbuster, Botox. Despite being well-known for its cosmetic uses, Botox is also approved for medical conditions, from which it currently generates more than half of its sales. Allergan will also achieve sales from a number of drugs that have been inherited through acquisitions, including the antipsychotic Vraylar and the antidepressant Viibryd (both obtained through the acquisition of Forest Laboratories in 2014), as well as the novel antidepressant rapastinel (gained through the purchase of Naurex in 2015).
Roche will closely follow Allergan, securing the third position with $6bn in sales from its neurology portfolio in 2023. Currently Roche has a very minor presence in the neurology market, solely via the mature brand Madopar for the treatment of Parkinson's and restless legs syndrome. However, thanks to the imminent launch of two promising pipeline assets, ocrelizumab for MS and crenezumab for Alzheimer's disease, Roche will be catapulted to the high ranks, providing firm competition for Biogen.