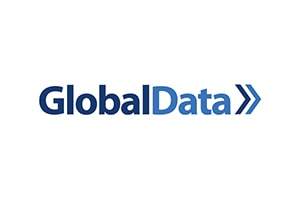 On 8 December and 19 December 2016, Gilead Sciences and AbbVie, respectively, filed new drug applications (NDA) with the US Food and Drug Administration (FDA) for their novel pan-genotypic direct acting antiviral (DAA) regimens against the hepatitis C virus (HCV).
With both regimens having received Breakthrough Therapy designation, GlobalData expects the FDA to deliver a positive verdict for each drug combination during the third quarter of 2017. Despite this apparent head-to-head competition for market access, once approved, AbbVie's 2-DAA regimen is poised to successfully challenge both of Gilead's newest pipeline products as well as their recently approved Epclusa (sofosbuvir + velpatasvir), the first pan-genotypic DAA regimen launched in the US.
Recently published clinical data indicate that AbbVie's DAA regimen, consisting of glecaprevir + pibrentasvir (G/P), not only provides an excellent efficacy profile but also holds a key advantage by reducing the treatment duration. While the vast majority of chronic HCV patients without advanced liver fibrosis are currently treated for 12 weeks, G/P offers equivalent cure rates in only eight weeks of treatment.
GlobalData anticipates that AbbVie's newest combo will not only receive an American Association for the Study of Liver Diseases' (AASLD's) endorsement for eight weeks for the largest patient segments—non-cirrhotic HCV patients—but it will also become the most successful individual DAA regimen in the US by 2020, provided the eight-week course of G/P is offered at a similar price to a 12-week course of Epclusa.
Exposure to HCV can result in chronic infections, which frequently cause liver fibrosis, cirrhosis, and even hepatocellular carcinoma (HCC). Recent advancements in the treatment of chronic HCV from 2013–2015, most notably through novel DAA treatment options headlined by Gilead's Sovaldi (sofosbuvir) and Harvoni (ledipasvir/sofosbuvir), have resulted in high cure rates for a majority of patients.
However, even with these next-generation DAAs, the six main genotypes (GTs) of HCV (GT1–6) require individual identification for optimal treatment, which also depends on the patient's comorbidities.
Despite the approval of a variety of DAAs in recent years, the resulting treatment guidelines in the US and the EU—provided by the AASLD and the European Association for the Study of the Liver (EASL)—were still relatively complex and often limited patients' treatment access through a specialist.
Fortunately for both patients and physicians, in 2016 Gilead launched the first pan-genotypic DAA regimen, raising the hope that treatment access might expand in the future. Consequently, driven by sofosbuvir as a cornerstone in the HCV treatment landscape, and often being one drug generation ahead of the competition, Gilead has established itself as the most dominant player in the global HCV market.
Meeting market demands
Although similar expectations might have existed for the company's newest and final DAA regimen in its HCV portfolio, sofosbuvir + velpatasvir + voxilaprevir (S/V/V), this triple combination is poised to fall short of the high bar set by Sovaldi, Harvoni, and Epclusa. In order to establish S/V/V as a direct competitor to G/P's market advantage, an eight-week treatment duration, Gilead designed a clinical trial with the goal of determining the noninferiority between an eight-week treatment with S/V/V and a 12-week treatment with Epclusa. The drug fell short in the noninferiority trial, suddenly opening up a large market segment to AbbVie's G/P, although another clinical trial with S/V/V provided excellent efficacy data for 12 weeks of treatment.
Payers and key opinion leaders (KOLs) interviewed by GlobalData were in agreement that the reduction in treatment length represents one of the major unmet needs in this highly developed and lucrative market landscape, in addition to the high price of the drugs and improved efficacy for some patient populations considered as difficult to treat. Especially once the AASLD and EASL treatment recommendations are further simplified, driven also by the launches of S/V/V and G/P, and more general practitioners (GPs) become directly involved in treating non-cirrhotic HCV patients, treatment duration can become a distinguishing factor in treatment selection.
During the last week, Gilead had to absorb two significant blows to their HCV portfolio. Prior to AbbVie's NDA submission for G/P, a court in the US also judged in favor of Merck, awarding their direct competitor about $2.5 billion due to Gilead's alleged patent infringement in the past, while a decision about possible royalties for future sales is still outstanding.
With AbbVie's G/P and other novel DAA regimens from Merck and Janssen anticipated to launch in the next few years, GlobalData expects Gilead's market share to be cut approximately in half across the nine major pharmaceutical markets (9MM; US, France, Germany, Italy, Spain, UK, Japan, Brazil, and China) by 2025, with AbbVie and Merck profiting most from the market dynamics during the next decade.
In addition, due to the long-term outlook of a significant reduction in HCV prevalence, particularly in most of the 9MM where next-generation therapies with high cure rates have been rapidly adopted, Gilead and its competitors will have to compete for an ever-shrinking patient population, leading to lower expenses for healthcare providers, while hopefully increasing treatment access and higher cure rates for patients with chronic HCV.