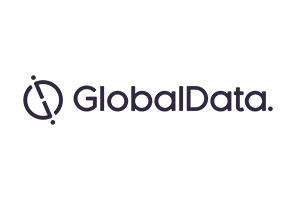 The severity of invasive breast cancer is strongly determined by the stage of the disease when it is discovered. The stages range from 0 to IV, characterising the extent or spread of the cancer at initial diagnosis.
Stage 0 describes non-invasive cancer that remains within the original location, while Stage IV describes invasive cancer that has spread to distant organs. Staging helps doctors to determine a patient's disease outlook and best course of treatment. Early detection is directly related to disease severity; the earlier the diagnosis, the less severe the disease.
In the eight major pharmaceutical markets (8MM) of the US, France, Germany, Italy, Spain, the UK, Japan, and urban China, GlobalData epidemiologists found that only 19.41% of invasive breast cancer cases were Stage I in urban China, as opposed to approximately 40–50% in each of the remaining 8MM (as shown in Figure 1). In addition, urban China had the highest proportion of cases with advanced, Stage III breast cancer, at 21.84%, while each of the remaining 8MM had only approximately 12% of cases with advanced, Stage III breast cancer (as shown in Figure 1).
GlobalData epidemiologists attribute the low proportion of Stage I invasive breast cancer to the lack of both population-based screening programmes and insufficient funding for programmes that are in place. As a result, early stage breast cancer remains undetected. This contrasts sharply with other markets, where effective screening programmes have been in place for the past few decades. In the future, increased disease awareness, increased funding, and the effective implementation and uptake of screening programmes will play a role in China's ability to detect early stage invasive breast cancer.
Figure 1: 8MM, Stage at Diagnosis Distribution in Diagnosed Incident Cases of Invasive Breast Cancer, Ages ≥18 Years
Source: GlobalData
Note: Totals may not sum due to rounding.
8MM = US, France, Germany, Italy, Spain, UK, Japan, and urban China