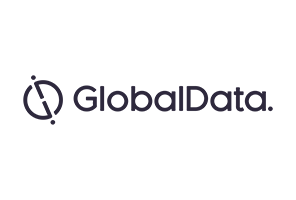 Analysts across the globe often describe the diabetes market as very dynamic, but one thing is certainly not dynamic: the top seven diabetes players with revenues of over $1bn from diabetes drugs will continue to occupy the top seven places for the foreseeable future.
The diabetes market is growing extremely fast. This enormous expansion is attributed to the dramatic increase in disease prevalence and the increased uptake of novel branded drugs.
According to the World Health Organization, the number of people with diabetes has risen from 108 million in 1980 to 422 million in 2014.
The main classes of branded diabetes drugs that will see continued expansion include modern insulins, glucagon-like peptide-1 (GLP-1) agonists, dipeptidyl peptidase 4 (DPP-4) inhibitors and sodium/glucose co-transporter 2 (SGLT2) inhibitors.
The competition between pharmaceutical giants is very fierce in the diabetes space; however, Novo Nordisk, Eli Lilly, Merck, Sanofi, AstraZeneca, Johnson & Johnson and Novartis will barely budge from their top positions in the years to come.
Figure 1 shows all the companies with 2016 and 2022 revenues of over $1bn from the branded diabetes drugs, according to the GlobalData Sales Analytics tool.
"Novo Nordisk will remain the leader in this space by reaching almost $20bn in diabetes drug sales by 2022."
Novo Nordisk is currently the world leader in diabetes care. The majority of the company's growth comes from modern insulins, followed by human insulins and a blockbuster type 2 diabetes drug, Victoza. The company will remain the leader in this space by reaching almost $20bn in diabetes drug sales by 2022.
Eli Lilly and Sanofi are the only companies that will have their ranking changed over the coming years.
Eli Lilly will experience the strongest growth among all companies in this space, jumping from fourth to second place by 2022, while Sanofi will drop from second to fourth place.
Eli Lilly currently has a comprehensive diabetes portfolio, with drugs covering every anti-diabetes drug class, which strengthens the company's relationship with payers. In addition, from 2012–2017, the company invested over $1.1bn to boost its diabetes products manufacturing operations in the US.
Sanofi is the only company among the top seven players whose revenues in this space are expected to fall over the coming years, shrinking from approximately $8bn in 2016 to $6.3bn in 2022. This is mainly due to the biosimilar erosion of its mega-blockbuster insulin, Lantus.
Diabetes is an extremely lucrative market for large pharma companies. It comes as no surprise that the top players are doing their best to maintain their strong positions in this space.