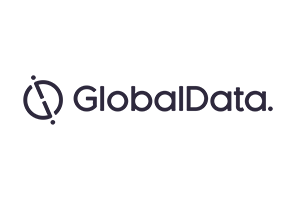 The burden of rheumatoid arthritis (RA) is expected to grow between 2015 and 2025 in the eight major markets (8MM: US, France, Germany, Italy, Spain, UK, Australia, Brazil, and Japan). GlobalData epidemiologists forecast an increase in the number of total prevalent cases (including diagnosed and undiagnosed cases), most notably in the US and Japan. Figure 1 presents the expected changes in the 8MM from 2015 to 2025 in adults.
Figure 1: 8MM, Total Prevalent Cases of RA, Ages ≥18 Years, Both Sexes, N, 2015 and 2025
RA is an autoimmune disease characterised by systemic chronic inflammation of the joints, bone and cartilage erosion, and joint deformity. The condition shows up in many different joints in the body. The body's immune system attacks the lining of the joints, known as the synovial membrane or synovium, causing an inflammatory response. The inflammation causes damage to the joint capsule and cartilage over time that cannot be reversed. RA can begin at any age, but occurs most commonly between the ages of 40 and 60 years. RA remains largely incurable, and its causes are still unknown, despite the many advances in our understanding of the disease. The disease can lead to early deaths, disability, and decreased quality of life.
In the 8MM, GlobalData epidemiologists forecast that the total prevalent cases of RA will increase from 6,137,523 cases in 2015 to 6,971,304 cases in 2025, at an annual growth rate of 1.36%. In 2015, the US accounted for 45.90% of the total prevalent cases of RA in the 8MM. The US is expected to have the highest number of total prevalent cases of RA among the 8MM throughout the forecast period, while Australia will have the lowest. Due to its large patient population, RA leads to substantial costs for individual patients and healthcare systems as a result of symptoms, loss of productivity, long-term co-morbidities, and hospitalisation. The annual economic burden of RA in the US exceeds $19 billion, based on direct costs such as hospitalisation, treatment, and loss of productivity. The future economic burden of RA in the 8MM is expected to increase with the increase in prevalent cases.
Details about the trend analysis and other discussions of Rheumatoid Arthritis epidemiology can be found in the EpiCast Report: Rheumatoid Arthritis – Epidemiology Forecast to 2025 and the EpiCast Model: Rheumatoid Arthritis – Epidemiology Forecast to 2025.
For more strategic insight into pharma trends, take a look at GlobalData's latest reports.