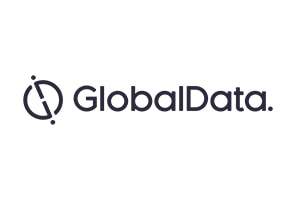 Well-established drug development powerhouses Roche, Celgene, and Novartis were first, second, and third, respectively, in oncology revenue in 2016. The companies are expected to remain in these positions over the next five years per analyst forecasts for 2021, according to an analysis performed using GlobalData's Pharma Intelligence Center as of 23 March 2017.
Of the top ten companies, AstraZeneca (AZ) is forecast to show the greatest growth and will jump from ninth place to sixth, behind Bristol-Myers Squibb. Known for its solid offerings of targeted and hormonal oncology therapies, AZ is also developing Immuno-oncology (IO) drugs that are projected to contribute to large increases in revenue.
With its move from ninth to sixth over the five-year period, AZ shows the largest increase in oncology drug revenue among the top ten generators, with a 3.6–fold increase by 2021.
The other companies' revenue increases will range from 1.2-fold to 2.4-fold over the same period of time. Roche, with the largest revenue in 2016 and the largest projected for 2021, and AZ, with the largest growth among the top ten, are both invested in developing immune checkpoint modulators.
Merck & Co, while not within the top ten, is forecast to demonstrate a significant increase in oncology revenue by 2021 mainly due to a projected six-fold increase in revenue for its immune checkpoint modulator, Keytruda. Similarly, AbbVie is projected to demonstrate a healthy 3.5-fold increase in revenue in 2021, due primarily to the launch of various targeted therapies over the five-year period.
Biotech firm Seattle Genetics is forecast to show a 4.1 fold increase in revenue between 2016 and 2021 for Adcetris, the first drug approved in Hodgkin's lymphoma in more than 30 years.
Genmab will see a large 14-fold increase in revenue from royalties of two drugs being marketed for blood cancers. While larger and more established pharmaceutical companies are generating the most oncology drug revenue and are projected to continue to do so over the next five years, data suggest that other firms are also poised to generate large increases in revenue with their current offerings and upcoming launches of pipeline drugs through various types of deals, in addition to direct sales.