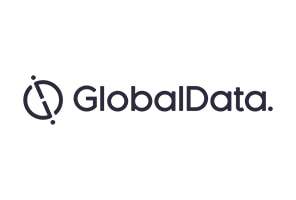 On 21 April, Valeant's Patient Access and Pricing Committee announced that Siliq (brodalumab) will be strategically priced at $3,500 per month.
Following a February 2017 approval and anticipated H2 2017 launch, Siliq marks the third interleukin-17 (IL-17) inhibitor to launch for psoriasis in the US since the approval of Novartis' Cosentyx (secukinumab) in January 2015 and Eli Lilly's Taltz (ixekizumab) in March 2016.
Although Siliq's launch in the US market is more than two years after the first IL-17 inhibitor, Siliq may hold an edge in the IL-17 psoriasis market with an annual cost of therapy (ACOT) of $49,000, including initial dosing, which is the lowest among all three IL-17 inhibitors (see Figure 1 below). However, IL-17 inhibitors face competition from two other biologic drug classes approved for psoriasis, anti-tumor necrosis factor (anti-TNF) therapies and IL-12/23 therapies, creating a challenge for Siliq to stand out in a crowded market.
Psoriasis is a chronic autoimmune skin disease defined by visible lesions, most commonly developing on the scalp, trunk, buttocks, elbows, and knees. If left untreated, patients may suffer from itching, burning, soreness, and bleeding skin. For psoriasis, the last six years have seen an influx of novel treatments outside the mainstay anti-TNF therapies, including Johnson & Johnson's Stelara (ustekinumab), an IL-12/23 inhibitor; Celgene's Otezla (apremilast), a phosphodiesterase-4 inhibitor; Novartis' Cosentyx, the first-to-market IL-17A inhibitor; and Eli Lilly's Taltz, another IL-17A inhibitor.
IL-17 inhibitors have become a first-line biologic for the treatment of psoriasis, given the improved efficacy over other approved biologics. Cosentyx and Taltz have already started making a big impact on the market, despite their high ACOTs of approximately $73,200 and $80,400, respectively. Valeant's strategic pricing of Siliq may be enough to offset earlier developmental setbacks due to safety concerns around increased suicidal tendencies. In addition, Siliq marks the first monoclonal antibody to block the IL-17 receptor, setting itself apart from Cosentyx and Taltz.
Siliq was approved with a boxed warning for patients with a history of suicidal ideation and a risk evaluation and mitigation strategy, which are not relevant to Cosentyx or Taltz. According to the GlobalData psoriasis report, Cosentyx and Taltz are forecast to garner sales of $722m and $677m, respectively, by 2024 in the US market alone. Despite this competition, Siliq is forecast to generate sales upwards of $469m in the US psoriasis market by 2024, with the potential to match Cosentyx and Taltz.