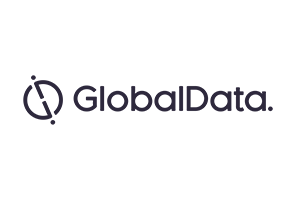 New approvals expected to drive CVMD market growth

Regenerative medicine is under the spotlight for its potential to repair or replace damaged or diseased human cells or tissues to restore normal function. Against this backdrop, stem cells could potentially shift standard of care treatments used for chronic diseases including heart failure and diabetes within the next decade, says GlobalData.
At present, small biotech companies are leading R&D efforts on a variety of cardiovascular (CV) stem cell therapies, while big pharma has a larger presence within the metabolic disorder (MD) space. Companies such as AstraZeneca, Johnson & Johnson, Novo Nordisk and Sanofi are gearing up to develop novel treatments that target diabetes.
Clinical trials targeting cardiovascular disease indications dominate the late-stage CVMD stem cell pipeline. Within the whole CVMD space, the current stem cell pipeline features roughly 116 candidates, and the majority of the pipeline candidates are in preclinical development, with just 6% of candidates being evaluated in Phase III clinical trials.
GlobalData's report 'Stem Cell Therapies in CVMD' provides an assessment of the pipeline, clinical, and commercial landscape of stem cell therapies in CVMD. Overall, GlobalData expects new stem cell therapy approvals to drive market growth to 2025.
Jesus Cuaron, healthcare analyst at GlobalData comments:
"Despite big pharma investment in MD stem cell therapies, the majority of candidates are still in early R&D stages, whereas several CV stem cell therapies are already in Phase II or Phase III clinical trials. It is therefore highly probable that marketed "off-the-shelf" CV stem cell therapies will become available within the next decade."
Regenerative therapies targeting cardiovascular indications aim to demonstrate that stem cells introduced into the body can induce the formation of new capillaries and/or improve function of impaired or injured heart tissue. Prominent mid- to late-stage CV stem cell pipeline candidates such as Mesoblast's Revascor and Capricor's CAP-1002, target heart failure, a chronic disease with unmet needs. Key opinion leaders interviewed by GlobalData were eager to have these novel treatments at their disposal, particularly for patients with advanced heart failure, patients with non-ischemic cardiomyopathy, and heart failure patients with preserved ejection fraction.
Report highlights include:
Overview of CVMD and Stem Cells—epidemiology and regulatory oversight
Pipeline Assessment—regional breakdown, promising late-stage products, early-stage pipeline by molecule type
Clinical Trials Assessment— breakdown by phase, leading industry and non-industry sponsors
Market Access—considerations for reimbursement, pricing, and unmet needs
Market Outlook—competitive assessment and key market events (2018–2025)
GlobalData's report helps you to develop and plan in-licensing and out-licensing strategies through a review of pipeline products and technologies, and identify companies with the most robust pipeline. The report also allows you to gain an understanding of key trends, innovative products and technologies, market segments, and companies that are likely to impact the global CVMD stem cell therapy market in future.
If you would like any more information on this report, please visit the GlobalData Report Store.