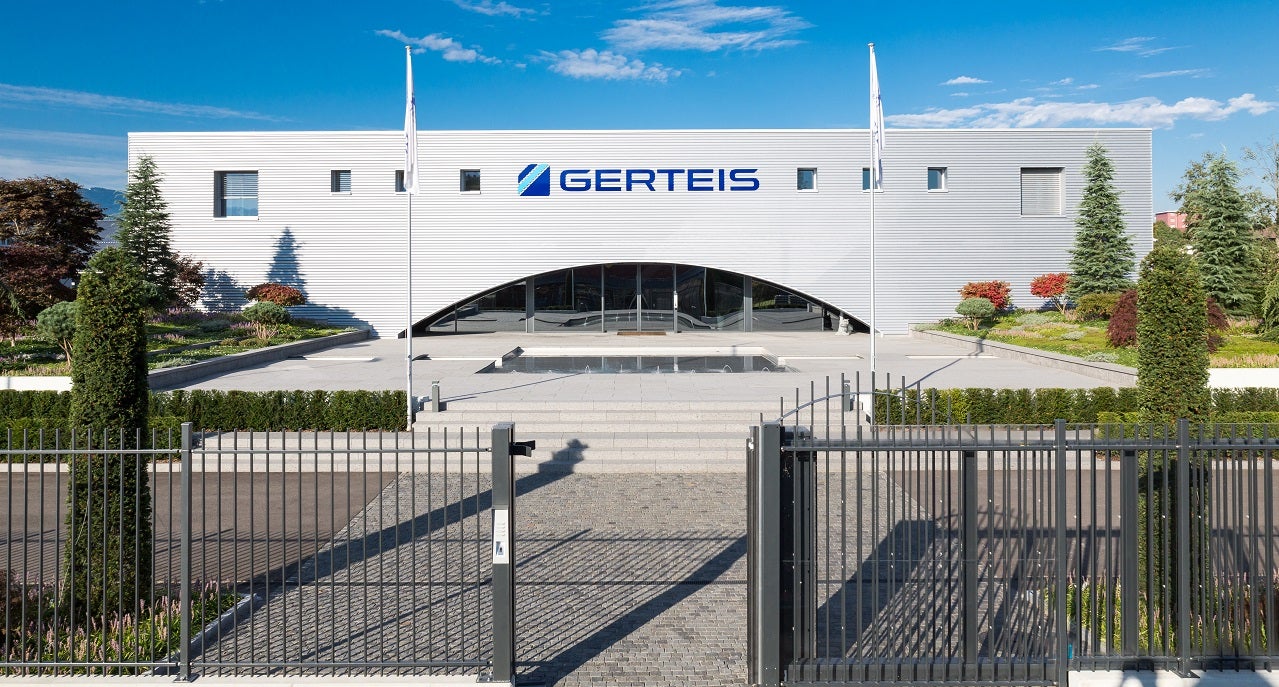 Roller compaction is a now important agglomeration technology for granule production, as the pharmaceutical sector looks at methods to introduce lean manufacturing to cut R&D and manufacturing costs.
Based in Switzerland, Gerteis® develops advanced high-quality pharmaceutical roller compactors. Over the years, we have gained a lot of process know-how. They consequently adapted this knowledge in their machine design this made them to the technology leader in the field of dry granulation
We talk to Gerteis VP Sales and Technology Hartmut vom Bey about the company and its signature roller compactors.
Tell us a bit about Gerteis
Gerteis has been in the pharmaceutical industry for 35 years. We basically started out as a company that is dedicated to roller compaction. [Founder] Paul Gerteis developed, with some scientific backgrounds, this roller compactor to cater mainly for the pharmaceutical industry.
It was designed to incorporate a flawless and easy scale-up process to improve cost-efficiency while retaining the same quality of results and turnaround time in the industry.
The machines can really handle extreme powders, and this is basically our speciality – in the market, we are known as the first address for complex granulation processes and clients can obtain a solution to improve performance and achieve high-quality products.
What led to the development of Gerteis' roller compactors?
Paul Gerteis was previously a sales engineer and he always was curious about how to refine the roller compactors he sold. This was due to previous roller compactors originating from chemical and mining applications, so they were not suitable for the pharmaceutical industry.
When he developed the first roller compactor, it was an innovation because nobody had the same instrumentation in the 1980s. Essentially, it refined a tedious process into something that was suddenly very, very good and interesting, because it became reliable. The CMO and generic industries were the first to express an interest but then the originators took it on as well. Now, we are glad that we can count the main players to our loyal customers.
Could you give us some examples of these unique technologies that separate your company, your products, other roller compactors in the industry?
We use servo motors throughout the unit, which are not only more sensitive and responsive, but they perform better than normal motors.
The machine is designed to be sensitive all over, so we did many micro-adjustments to make it responsive throughout the process. It's also unique as we have very little energy increase in the product. For instance – you have a powder that has some compositions and you don't want to add a lot of energy to it otherwise it may destroy the API. In this case, we have we found compositions in the mechanical setup and software, so we avoid any temperature increase as much as possible.
We have also invested a lot of time and effort into making the ribbons, which is the powder band coming out of the compactor, as uniform as possible. We also have dedicated installations for CIP (clean-in-place), which we sell, and containment is every third, maybe even every second machine is highly contained from our fleet.
We are dedicated to adjusting to a customer's requirements due to our understanding of the process. We also support them from the process point of view, as well before and after the process, which provides a total package of a high-quality product, effective support, along with a comprehensive overall knowledge base.
What challenges have you had to overcome in the pharmaceutical industry?
I think roller compacter as such was a little bit ahead of its time so we were very well prepared for what was coming up. Currently, the big challenge is continuous manufacturing – everybody's talking about it, but roller compaction is a continuous process. Being so well equipped in the instrumentation and a knowledge point of view, we are the main choice in continuous manufacturing lines, which is a benefit for us.
Nevertheless, there are some challenges. They are basically more software related in terms of big data, Industry 4.0 – we must adapt our software all the time. Challenges of documentation, everything around 4.0, and interacting with interfaces with different features of the facility management is becoming increasingly demanding.
But, in the industry itself, I think big data, integration and containment are currently the highest obstacles because new products becoming ever more challenging in form of processing. And the processes must be faster – developments have to be fast, because this is a very rapid changing industry right now, so we have to optimize our processes and deliver with shorter processing times.
How has the COVID-19 pandemic affected your company?
The pandemic didn't have much effect at all. Basically, we immediately put some quite restrictive measures in our company but in the end, we have been fully available all the time to serve our customers.
What may have had the highest impact for us that we must engage the customer in a more practical level, but we have received some positive feedback so it never slowed us down. Overall, we were able to maintain customer relations, as well as remote and online services.