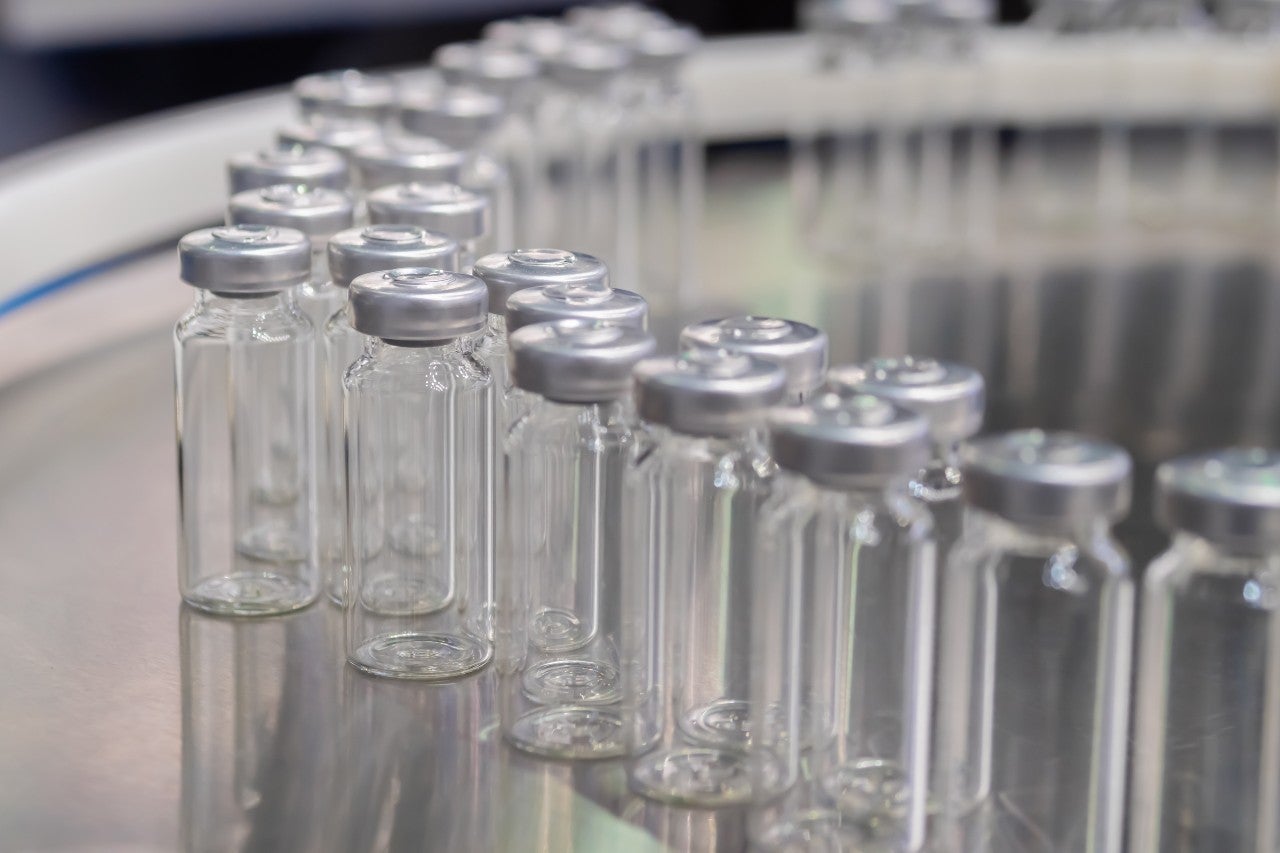 Often used as a synonym for Industry 4.0, smart manufacturing is a way of using advanced technology ecosystems to continuously improve product quality, drive savings, and meet demands. In the pharmaceutical industry, this modern approach to manufacturing is increasingly being seen as the best way to meet the high quality requirements demanded of the industry.
Smart manufacturing starts with gathering process data through sensors and other instruments. The next step is the connection of machinery – crucial for effective performance monitoring. This allows data to be shared, compared, aggregated, and ultimately transformed into valuable insights.
Several innovative digital technologies have a role in the smart manufacturing vision. These include augmented reality goggles, which can be used to train operators offline or support them during day to day tasks. Another important example is digital twins, which are enabling the development and installation of new equipment and production processes with less risk and faster timelines.
Smart manufacturing in the supply chain
When we think of smart manufacturing in the biopharmaceutical industry, an automated manufacturing line for filling and finishing pharmaceutical vials might come to mind. But it is not only the pharmaceutical organisations themselves who are looking to capitalise on the smart factory concept. Forward-thinking suppliers, including packaging component providers, are also looking at how they can improve their processes through digital technologies.
Tom Lenaerts is head of global process engineering for Datwyler, a leading supplier of parenteral packaging components such as stoppers and plungers. He believes the pharmaceutical supply chain is under rising pressure to improve continuously, and smart manufacturing is an important way to achieve this.
"We see the demands for quality and time delivery are continuously increasing. Quality levels from ten years ago are no longer acceptable at this moment – that's regarding contamination and very small defects. With smart manufacturing, the quality should be guaranteed by the process."
"Imagine we have this flow of data automatically transformed into information," he continues. "Then we can follow a trend. And at the exact moment when an alarm limit is exceeded, you will have an indication during production and you can directly intervene into your process instead of only knowing there's been a deviation when you inspect the product."
While this has great potential to improve quality, reduce waste, and lower the industry's dependence on visual inspection, the potential for how this data can be utilised goes even further. "If you have sensors that are gathering information directly about the performance, or maybe a small part of a very big installation, then you can also use that information to optimise the reliability of your equipment," says Lenaerts. "That's our main goal at Datwyler."
Advancing digitalisation
With the acceleration of digitalisation one of Datwyler's four strategic priorities, the company recently embarked on a carefully planned digital transformation roadmap with the end goal being to better meet its customers' requirements. This is something that sets Datwyler's approach apart from its competitors.
"Instead of starting with 'what equipment do we have', we're really starting with our end goal by considering what is required by the drug developers," explains Lenaerts. "From that point of view, we will see which processes are required in order to deliver this product continuously with the same quality every time. Then we will invest, optimise, adjust or implement the smart devices that support this end goal."
The company is already installing sensors on its production equipment, enabling instant alarms the second a process parameter falls out of specification. Where a customer's quality requirements are especially high, this protection can be combined with FirstLine® camera inspection technology, which scans for visual defects and dimensional correctness.
Predictive maintenance
"For me, the most important benefit is that it will support us in becoming more preventative, maybe even more predictive – that's the biggest gain," says Lenaerts. "If we know the performance of our equipment, we can be very effective in choosing what we will maintain, what we should replace, and how we can further optimise our process."
This comes with numerous other benefits, many of which translate to cost savings. Lenaerts points to the ability to fix or replace a piece of critical equipment at exactly the right moment avoiding breakdowns having a negative impact on production. There is also the ability to support the profitability of future investments and the possibility to rethink how human resources are deployed.
"We can have an evolution where our operators will be tasked with taking corrective and proactive actions instead of the heavier work they do now. It can become a win-win situation," he explains.
Another huge advantage is sustainability, adds Lenaerts. With quality guaranteed by robust processes, less product waste is generated. Replacing equipment only when necessary saves the raw materials and carbon emissions that would have gone into the system's production. In addition, electricity monitoring helps drive further reductions in energy consumption.
Advancing sustainability is a strategic priority for Datwyler, which successfully reduced its carbon dioxide emissions for the fifth consecutive year in 2021. Aligning these two priorities has key advantages for the company. As this new era of smart and sustainable production arrives, Datwyler is ahead of the game in the supply chain space.