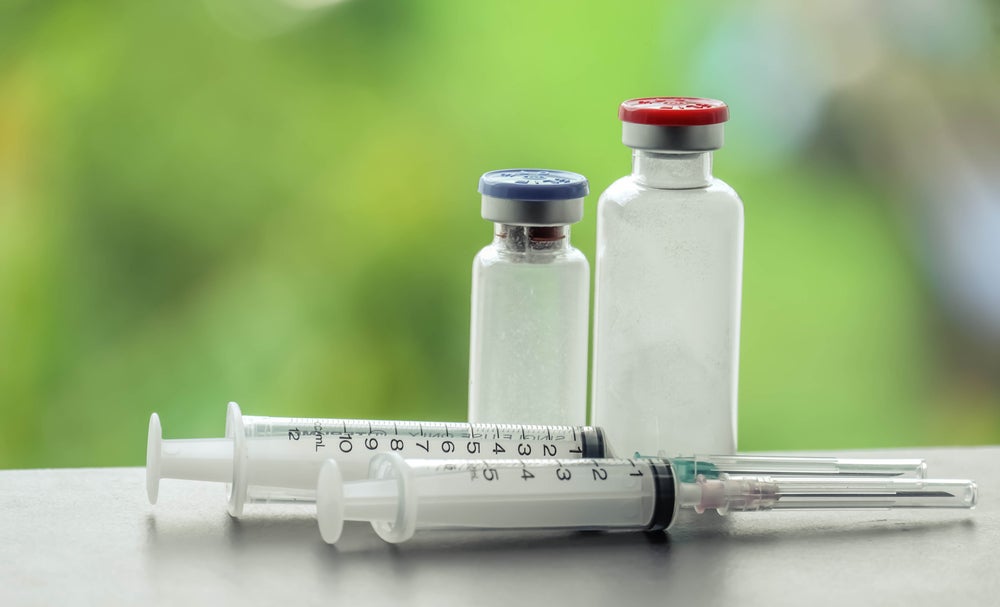 On 5 May 2023, the director-general of the World Health Organization declared an official end to Covid-19 as a global health emergency. As many of us attempt to move on from the pandemic, with mask-wearing, social distancing, and toilet paper stockpiling things of the past, supply chain managers in the pharmaceutical industry continue to figure out what lessons can be gleaned from the past three years. Meanwhile, lead times for critical materials and packaging components are still not quite at pre-Covid levels.
Gabrielle Gehron, Scientific Support Manager at parenteral packaging company Datwyler, describes the pharmaceutical supply chain as having been "a bit chaotic during Covid," with a lot of different factors impacting that.
"It was everything from one end of the supply chain to the other, from consumers panic buying and hoarding drug products, to shortages of raw materials either because people weren't able to go to work to produce them or because of transportation issues and shipping concerns. We saw increased demand, decreased supply, and overall locks in a lot of different companies.
"At Datwyler, we sit right in the middle of that. We aren't completely on the raw material side, but we provide critical components for a lot of injectables."
Lead times 
During the pandemic, Datwyler was able to keep lead times for its critical stopper and plunger components considerably lower than the industry average. As of now, a typical industry lead time for a rubber stopper or plunger order is 24 to 30 weeks. During Covid, this rose to two years. But before, during, and after Covid, Datwyler has kept lead times at six to 12 weeks.
This was no small feat. "We had to be very mindful of ensuring that we were able to receive the raw materials that we needed to make our products and that we were able to ship out to our customers," says Gehron. "We also had to be aware of their supply chains. Were they delaying manufacturing? Were they able to keep their personnel? A lot of customers were even ramping up production because they saw shortages and wanted to help fill those [gaps]."
At the same time, many new customers were getting in touch with requests for Datwyler's elastomer sealing solutions. Some were companies that had previously been working on different drugs but wanted to contribute to the pandemic effort by creating test kits, vaccines, and cures.
"Everyone from experimental companies to established ones were looking to bulk up their supply," adds Gehron. "It was the same thing that we saw happen in consumer products with things like toilet paper and canned food. Everybody wanted to make sure they had enough just in case things went wrong, which of course they did."
Multiple actions, some lucky and some strategic, helped Datwyler keep its lead times down in spite of these challenges. In 2018, the company commissioned a new FirstLine® facility in Middletown, Delaware, from which it can manufacture elastomer components to the highest quality standards. Production was up and running in Middletown in early 2020, coinciding with the onset of the pandemic. These plans to increase capacity in Middletown allowed Datwyler to quickly supply product to drug companies with critical timelines.
There are now three FirstLine facilities, in Belgium, India, and the US. Having manufacturing facilities positioned across three continents put Datwyler in a perfect position to serve customers during the sudden surge in demand for parenteral packaging. This meant that pharma customers with manufacturing sites in Europe, North America, and Asia could mitigate risk to their supply chain by sourcing local for local. "They can get products from three different places that meet the exact same quality standards," notes Gehron.
Smart sourcing strategies 
Tight regulations governing pharmaceutical manufacturing have made supply chain issues a big deal for the sector. All active ingredients, excipients, reagents, and packaging components for a pharmaceutical product must first be validated by regulatory authorities. In comparison, if a consumer goods manufacturer encounters difficulties sourcing an ingredient or packaging material, they can often supplement with an alternative much more easily.
This is where dual sourcing comes in. "Dual sourcing is something that we're seeing a lot now," says Gehron. "It's essentially about ensuring that you're able to qualify two or more components that serve the same function. It could be a stopper from us and a stopper from one of our competitors, but maintaining those relationships with both suppliers can be incredibly helpful."
For example, if a manufacturer starts to see extended lead times from one supplier, a dual sourcing strategy enables them to increase their demand from the second supplier rather than having to go through the re-qualification process, which can delay production.
When it comes to primary packaging, a toolkit approach can also be beneficial. This involves qualifying two or more sets of components that work together interchangeably. For a vaccine, this could be two sets of stoppers, two seals, and two vials – any combination of which work functionally to secure the packaging's container closure integrity (CCI).
"If a company can maintain that, I think that that's the optimal supply chain," says Gehron.
Understanding the supply chain and implementing risk mitigation measures such as dual sourcing and the toolkit approach are hugely important in light of the Covid-19 chaos. Beyond that, establishing and maintaining relationships with global suppliers like Datwyler who continue to invest in the capacity to maintain their customers' business continuity will help pharma companies overcome future supply-related disruptions.