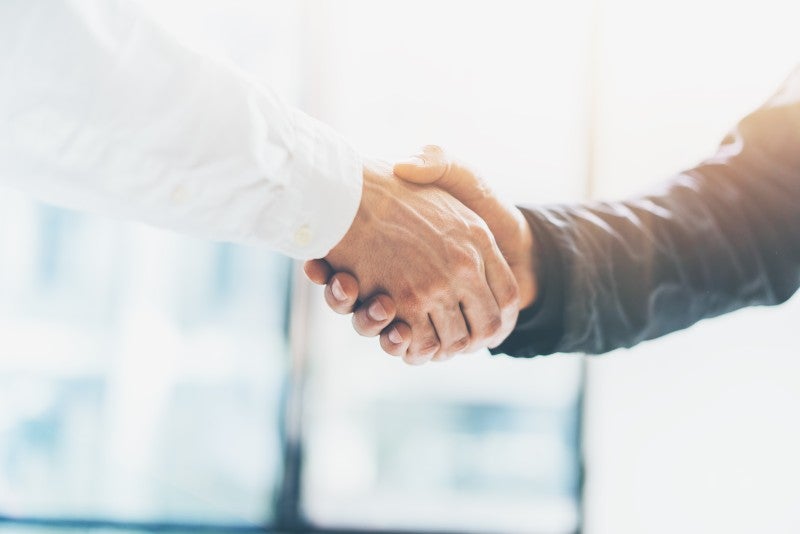 The rate of drug approvals could be on the rise. In a recent report, GlobalData revealed that the US Food and Drug Administration (FDA) approved 122 new drug applications (NDAs) and biologic license applications (BLAs) in 2021.
This figure represents a 2.4% increase over the 2016–2020 period average. Yet despite this promising data, it's a well-known fact that drug launches are under-performing – with around two-thirds of new drugs successfully navigating the long and rocky approval process only to fall drastically short of their pre-launch sales expectations.
One interesting trend is the number of small cap companies and first-time launchers commencing this journey. According to analysis, of the 39 'blockbuster' drugs (sales forecast >$1bn) expected to launch between 2021 and 2025, more than half could be from companies that have never launched a drug before.
Helping to make drug launch possible for these innovators is a growing number of commercialisation vendors offering services for market access, product distribution, sales, and commercial support.
"This is where partners such as Abacus Medicine Pharma Services can really help," says Simon Estcourt, managing director of Abacus Medicine Pharma Services. "We're doing this all the time – constantly taking new products into the markets that we're familiar with. Choosing the right partner to work with in certain geographies can add a huge amount of value and increase the launch success that pharma would see if they tried to do it themselves."
Insourcing vs outsourcing
Outsourcing may be on the rise in drug commercialisation, but it doesn't always make sense to take this approach. There are many reasons why a company might prefer to keep commercialisation activities inhouse.
"Often, pharma companies believe they have a higher level of control if they commercialise the product themselves," says Estcourt. "It can give them a feeling of comfort that they're in control of their own destiny. What also comes with that, of course, is they can retain those profits inhouse and therefore retain any knowledge and learnings that they gained through the process."
More often than not, the decision depends on the size of a launcher's operational base. For a large company with a lot of resources and an established commercialisation framework, the cost and effort required to add another product into their existing infrastructure may be minor. On the other hand, a smaller company or first-time launcher is likely to be in much greater need of a commercialisation partner, whose more established networks and deeper expertise they can then leverage.
De-risking drug launch
"Increasingly, the regulatory authorities are pressuring pharma companies to launch their products in as many markets as possible," says Nicolaj Albion, commercial manager at Abacus Medicine Pharma Services. "Pharma companies almost have a moral obligation to provide patient access to these often novel, innovative drugs that are life-saving or life quality-improving. Here, partners can obviously help."
Outsourcing is a go-to strategy for taking the risk out of a drug launch. Companies may contract commercialisation partners as a way of testing new markets before investing in operations of their own. Outsourcing can even serve as a steppingstone to bringing those resources inhouse over time – something that is sometimes seen with external sales forces.
Companies that outsource commercialisation activities benefit from the flexibility it provides, believes Albion. "Companies can achieve flexibility in terms of moving some fixed costs over to variable costs. Also, if the company doesn't have an established presence or network in different markets, then outsourcing to someone that does have that will give them the market knowledge and localised resources needed to have a successful product commercialisation."
With such flexibility now possible, pharma companies large and small are empowered to make the insourcing/outsourcing decision as it pertains to each individual territory. When launching a product in Europe, for instance, a company might utilise their own resources to launch in the 'Big Five' (France, Germany, Italy, Spain, and the UK) while relying on local partners to take care of the smaller, peripheral markets.
Flexible commercialisation solutions, throughout the lifecycle
From the go-to-market strategy and regulatory affairs to distribution and medical outreach, many activities are required to successfully commercialise a product in a new country. The range of services offered by Abacus Medicine Pharma Services' Commercial Partnerships team provides solutions at every stage.
Building on the strength of its parent company's pan-European platform spanning most of Western Europe with special expertise in the Nordics (Denmark, Norway, Sweden, Finland) and BENELUX (Belgium, Netherlands, Luxembourg), Abacus Medicine Pharma Services has developed a complete, end-to-end solution for accessing these important, often overlooked territories in Europe.
The company's ability to tailor flexible solutions to individual products, whether a novel drug or mature brand, and adapt this as the product moves through its lifecycle, is key to the drug's continued commercial success. And in the unpredictable world of pharmaceuticals, says Estcourt, this adaptability makes a huge difference.
"Partnering with Abacus Medicine Pharma Services enables partners to tap into this adaptability without having to disrupt their own internal operations or commit significant resources when market conditions change or something unexpected happens," says Albion.
With pharma under pressure to improve patient access to important medicines, getting a drug launch right has never been so important. As small cap companies and first-time launchers gear up to launch the next class of approvals, commercialisation partners such as Abacus Medicine Pharma Services will be integral to their success.