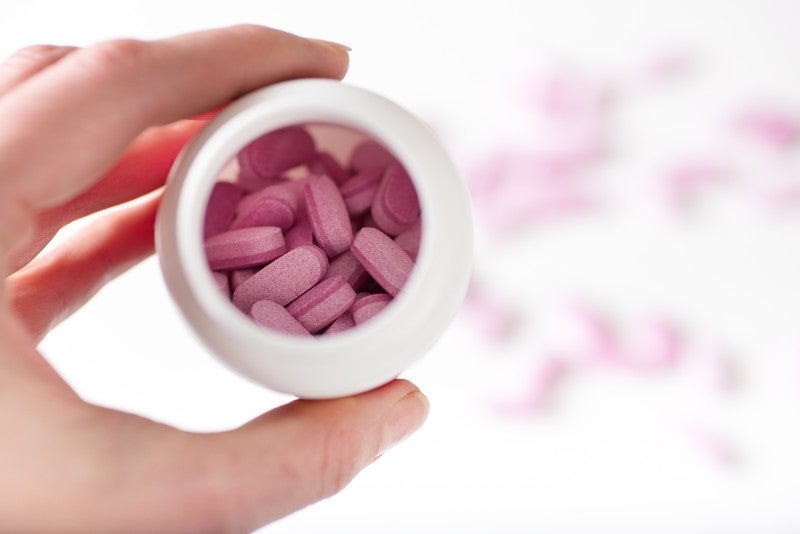 Tablets are by far the most widely used pharmaceutical dosage form, followed by capsules. Tablets are cost-effective, stable, and easy-to-administer. The main advantage is that compression allows for high speed manufacturing with a very high level of quality control. As such, tablets have been popular among pharmacists since the emergence of the tablet compression industry in the mid-20th century.
Despite this long history, the industry is continually improving this dosage form to advance patient care. Meanwhile, the processes and equipment it uses to manufacture these products are also advancing.
Multilayer tablets
Over the past decade, there has been increasing demand for tablets with two or more layers. Dividing a tablet into two layers separated by an insulation layer can help manufacturers address issues with ingredient incompatibility. Another benefit is the possibility to combine different APIs used to treat the same disease into one intake, which lessens the burden of a patient's treatment plan and avoids them forgetting to take one drug.
Multilayer tablets also provide the option to combine drug release scenarios for the same API, enabling manufacturers to develop drugs with instant and sustained release. This is advantageous for patients that are otherwise required to take the same tablet multiple times a day, thus improving therapeutic compliance.
"With multilayer tablets, complex formulations can be optimised," says Ingrid Coyle, MEDELPHARM's director of corporate business development and communication. "There are additional process parameters to be controlled like the tamping force, dosage height, and filling. Quality attributes like interlayer adhesion are to be considered to avoid tablet defects at production scale."
Additional challenges around tablet weight regulation and analytics are also to be expected with multilayer tablets, yet the therapeutic benefits, marketing gains, and lowered chance for generic competition all make the process worthwhile.
Flexible equipment is key to navigating these challenges, as is compaction simulation technology – a way for R&D teams to produce tablets at the speed of industrial-scale rotary presses. MEDELPHARM's STYL'One Evo is currently the only technology that can perform this for multilayer tablets.
Microtablets
When developing a new drug, pharmaceutical companies are now required to offer their formulations in dosage forms that cater to the needs of paediatric and geriatric patient populations. While effervescent and capsule forms are available, microtabletsare increasingly being chosen. These tablets are typically 2-3mm wide, making them much easier to swallow.
"Like the multilayer trend, it's all linked to therapeutic compliance and making sure that we improve the patient's quality of life," says Quentin Boulay, product marketing manager at MEDELPHARM. He adds that there can be some challenges with their manufacturing. "The multi-tip tooling used for microtablets is much more fragile and expensive. The mechanical adjustment needs to be very precise and you also have to control and monitor process parameters with greater precision."
Dye-filling can also be more challenging with scaled-down sizes, though specific production technology is now available to address this. MEDELPHARM has developed similar technology for the research environment and offers special sensors to perform the low force measurement required for microtablet prototypes.
HPAPIs and containment
When it comes to ingredients, high-potency APIs (HPAPIs) are increasingly being used in the oncology and hormone markets. Protecting operator safety during the processing of HPAPIs is essential at R&D and production stage.
Operators can wear personal protective equipment (PPE), although this can be restrictive and doesn't protect the environment itself from contamination. Instead, the industry is investing in solutions that utilise negative pressure to contain dangerous molecules in an isolated area. It's a safer alternative to PPE but can make it harder to build laboratories due to more cumbersome and expensive equipment.
"Here the challenge is to keep the ergonomics of the equipment while maintaining a high level of safety," explains Boulay. "Last year we decided to take on this challenge to offer the same high-performance compaction simulation technology but in a contained manner. We succeeded with a full range of different protection levels for our equipment. The whole process of making and weighing a tablet and analysing the physical properties can now be done inside the isolator."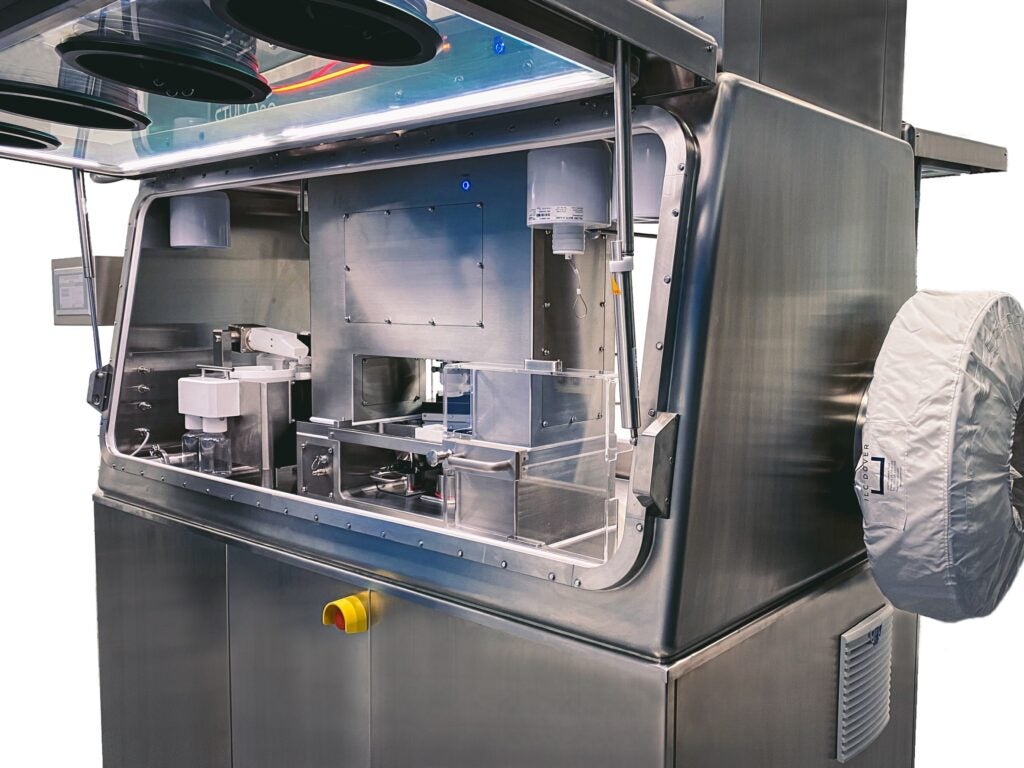 Chip-in-a-tablet
Also geared towards therapeutic compliance, an exciting new technology in the world of tableting is the 'chip-in-a-tablet' innovation. This involves manufacturing tablets with chips inside that can sense whether that tablet has been taken and send information to a smart phone.
"It's particularly suitable for people with dementia or Alzheimer's, who cannot remember to take their tablets. The doctor who is treating the patient can be in connection with the patient and see if they have taken the prescription or not," says Coyle. She believes the innovation is currently very marginal but has potential for future growth, especially considering the world's ageing population and continued movement towards digital health solutions.
Digital transformation
Collecting data is nothing new to the pharmaceutical industry. But with the industry's continued digital transformation, new ways of using that data to drive efficiencies and cost savings have emerged.
"The idea is to collect more and more data and use it to predict what will happen in certain situations. For the past 18 to 20 years, we already provided this data. What's changed is that now the data is not just acquired but is integrated into the equipment to drive the equipment and enrich the analysis. Another trend is modelling, but it always requires experimental validation. We provide tools for that too," says Boulay.
Automation will be another pillar of Pharma 4.0. To position itself at the forefront of innovation in this field, MEDELPHARM has entered a programme with universities and industrial partners to develop an autonomous system for screening the tablet design space and experiments.
Flexible R&D
As this new era of tablet manufacturing arrives, pharmaceutical companies require versatility from their R&D equipment. MEDELPHARM's STYL'One family was designed with this and ease of use in mind. With a quick change of accessory or software module, the compaction simulator can be used to create prototypes for a range of different innovative tablet types.
Customers can secure their investment way into the future and use the equipment to take the risk out of innovation. And by adding containment features and experimenting with automation, MEDELPHARM is further equipping its technology for the future of tablet manufacturing.
Korsch AG, Berlin is the strategic global distributor of the Medelpharm R&D Porfolio STYL'One Evo and STYL'One Nano, now also available in OEB3 and OEB5 format.