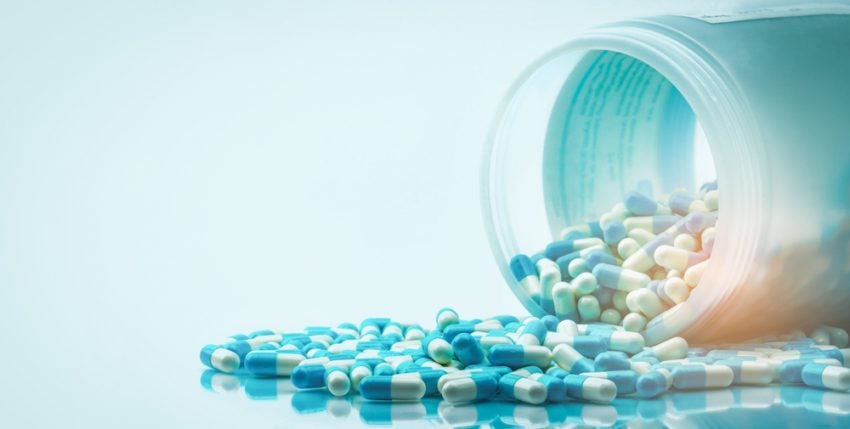 Patients are using powerful drugs and medical devices, which are extremely efficient at enhancing and saving lives, but can come with complicated side effects.
Jerome Premmereur, MD, vice president of patient safety solutions at Covance says: "Monitoring the risk-benefit ratio of medical products is critical, yet the complexity of patient safety is becoming increasingly difficult to navigate due to the extremely large database sizes."
Organizations developing new drugs or devices often outsource their clinical trials to one or more clinical research organizations (CROs) to manage the process, including product vigilance (or patient safety) activities. When multiple CROs are used, safety data may be stored, reviewed and reported separately by study and then manually aggregated at product level which is required by health authorities.
Sponsors then face the added challenge of integrating this data into a single database, yet they may not be adequately equipped in-house (people, skillset and technology) to do so. The inability to effectively review safety data at aggregate level as reports are made can lead to delays in NDA submissions or even failure to obtain marketing authorization.
"Automation adds value on two levels. One is in safety operations, where the sources of data are increasing year on year."
"Safety data transition is essential at all stages of the product life cycle, especially during the clinical trial and even more so during the post-marketing phase, when processes, systems and technology become critical," says Premmereur.
"Once a product goes to market, the complexities and regulatory mandates associated with product vigilance operations increase exponentially, along with the amount of data that is generated."
Sponsors today seek better ways to bring high-quality products to market, while also managing and turning the significant amount of data that's produced into intelligence.
"By closing the gap and transforming product vigilance output to deliver more personalized care through advanced analytics techniques, we can better understand the benefit-risk ratio of a product and how it may impact the specific profile of an individual receiving treatment," explains Premmereur.
"To achieve this, the industry is increasingly turning to automation and artificial intelligence for the answer."
Big data
Big data has enabled healthcare to process and analyze massive amounts of data and use it to improve the quality, efficiency, and costs of healthcare along with a reduction in medical errors.
For pharma, it is aiding in the design of better treatment strategies in the march toward precision and personalized medicine, and for devices to integrate machine learning and predictive analytics to pave the way for smart devices and medical machinery that could diagnose and interpret results.
The practice of pharmacovigilance and post-market surveillance has not gone untouched by the ongoing digital revolution of the medical industry. Big data systems provide new mechanisms to monitor such things as signal detection, Individual Case Safety Report (ICSR) comparisons, and adverse event reporting patterns.
Medical safety data repositories – such as the World Health Organization's (WHO) Vigibase, the European Medicines Agency's (EMA) EudraVigilance database, and the Food and Drug Administration's (FDA) Adverse Event Reporting System – are expanding, with millions submitting reports annually.
According to Dinesh Kasthuril, client director at Covance: "Automation adds value on two levels. One is in safety operations, where the sources of data are increasing year on year."
This means a safety case processing operation now has to deal with increasing amounts of data, with an estimated growth rate of about 15% per year, with roughly the same amount of resources.
"Here's where automation can really help. By increasing the efficiency of the overall system of the organization, sponsor teams can focus on the value-added activities that are more medically relevant and have a higher impact on patient safety," explains Kasthuril.
The second area where automation can have an impact is in its ability to look across available data to identify and even predict potential signals.  "Here, it is not so much about increasing efficiency, but rather employing artificial intelligence (AI) and machine learning to detect patterns across multiple patients that may take humans a longer time to recognize," says Kasthuril.
Smart systems
In recent years, we have seen the variety and size of safety data sources grow significantly. This shift requires enhanced technology solutions as a key enabler in patient safety operations.
"The entrance of AI and other automation developments signal a fundamental shift in how safety departments operate…"
But harnessing the benefits these tools to deliver patient safety and personalized medicine has not been an easy path. "At the moment, sponsor organizations are struggling with how to choose and implement the infrastructure necessary to handle these technological developments, despite the fact that they will ultimately help increase productivity and enable them to flag or detect safety signals earlier," says Premmereur.
To enable clients to gain the full benefits of automation and AI in their product vigilance efforts, Covance helps organizations implement and utilize new technology, creating smart systems within databases to capture the complexity of the drug or device development continuum.
What's more, when clients outsource their clinical trial and post-marketing patient safety efforts to Covance, they can do so with confidence that it is managed by safety data specialists from under one standardized system.  This way, all product data is seamlessly consolidated and analyzed as it is reported with ease while setting conditions to readily flag safety issues.
According to Kasthuril: "The entrance of AI and other automation developments signal a fundamental shift in how safety departments operate; however, we don't predict this to completely replace humans.
"Pharmacovigilance and post-market device surveillance departments of tomorrow will still require specialized teams that use medical and quantitative knowledge to provide safety solutions, aided or augmented by automation for optimal impact on patient safety."