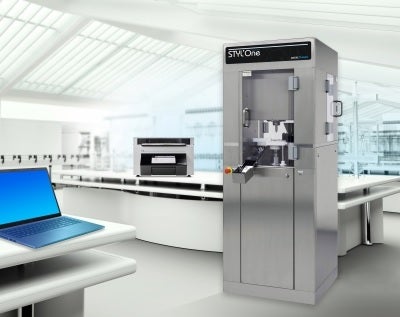 Medelpharm is to present a webinar titled: 'STYL'One technology: a new approach to formulate tablets' on 6 October (Time: 3pm London/10am New York).
Versatile tabletting equipment for fast and robust oral solid dosage form development
Formulators are facing increasing pressure to reduce development time and cost. The API potency and the need for complex oral solid dosage forms make their day-to-day life even more challenging. In addition, the practical implementation of quality by design principles requires a change of mind. Key to their success is to assess new tabletting technology that will allow them to develop their formulation with scale-up and production in mind. Data generation is also critical to driving their decision-making process with confidence at every stage from early development to manufacturing.
In this webinar, we will introduce how fully instrumented tabletting equipment can support scientists during the early stage, formulation development, scale-up and manufacturing. We will share case studies from our Science Lab highlighting:
Quick screening of excipient for formulation optimization
Determination of process parameter criticality
Feasibility assessment of dry granulation process by using a limited amount of material
Scale-up of multilayer formulations
Medelpharm has been developing R&D tabletting technology for the last 15 years and its STYL'One product range has been adopted by major pharma companies and well-known universities all around the world.
Presented by:
Bruno Leclercq, Business Development, Pharmacist
Bruno Leclercq joined Medelpharm in 2015 as a senior pharmacist working in business development. He is also leading Medelpharm Science Lab. He has more than 20 years of expertise in excipient and formulation development. He previously worked at Reckitt Benckiser as a formulation scientist and FMC biopolymer as a global excipients application development manager. Bruno can look back to more than 15 years of international experience in meeting, advising and solving customers' formulations and production problems in Europe, SEA and North America.
Quentin Boulay, Product Marketing Manager
Quentin Boulay joined Medelpharm in 2019 as a product marketing manager. He started his career at Business Crescendo as an international business development consultant for start-ups and small companies in the biotechnology and material industry. To complete his experience in Europe, he also worked several years at Arkema and Saati in the United States.
To register, please click here.