Global Hemophilia A and B market set to reach $9.3bn by 2028, says GlobalData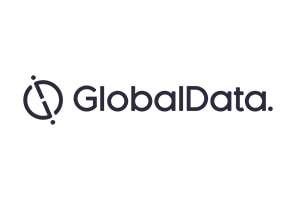 Hemophilia A and B are both rare, genetic disorders which are X chromosome linked and cause a deficiency in blood clotting factors VIII (FVIII) and IX (FIX). Hemophilia can be classed as mild, moderate, or severe dependant on the percentage of FVIII and FIX circulating in the blood stream. The disease is most commonly treated with classic replacement methods, and although effective, these can be a burden to patients, garnering the need for alternative treatments to be explored.
GlobalData's report focuses on the expected growth of the Hemophilia market from 2018- 2028.
At this time, the market for Hemophilia A and B treatments is growing heavily, and many companies are now exploring treatment methods for the disease. Rothe has recently introduced a monoclonal antibody which targets Hemophilia patients both with and without inhibitors. As well as this, Sanofi is investing in non-replacement treatments and looks to enter the market with the ribonucleic acid (RNA) therapeutic.
The report 'Hemophilia A and B – Global Drug Forecast and Market Analysis to 2028' by GlobalData explores Hemophilia A and B and projects an upward trajectory in the market. In 2018, GlobalData valued the market at $6.9B in the 8MM, and projects an increase to $9.3B in 2028 with a Compound Annual Growth Rate (CAGR) of 2.9%. The growth will be driven by the increasing prophylactic treatment rates, the use of recombinant products, and non-replacement therapies.
New opportunities arise in the pursuit of effective treatments for Hemophilia A and B.
Highlights of this report include:
The emergence of gene therapies as novel treatments for Hemophilia A and B
An overview of popular treatments such as gene therapy, prophylactic regimens and recombinant therapy
The level of unmet needs is high but is expected to decrease due to advancements in medicine
There are large market opportunities in the development of novel therapies, cheaper therapies, and more effective treatments for Hemophilia A and B
This report by GlobalData contains the fundamental market knowledge needed to explore and assess commercial opportunities in Hemophilia A and B treatment. It will allow you to develop and design your own in-licencing and out-licencing strategies by identifying key players in the industry. You will be able to drive business strategies and increase revenue by understanding the factors which shape trends in the Hemophilia A and B market. Organise and direct your sales and marketing efforts by identifying key opportunities in the market, and garner strategic business partnerships and investments as a result.
If you would like more information about this report, visit the GlobalData Report Store.