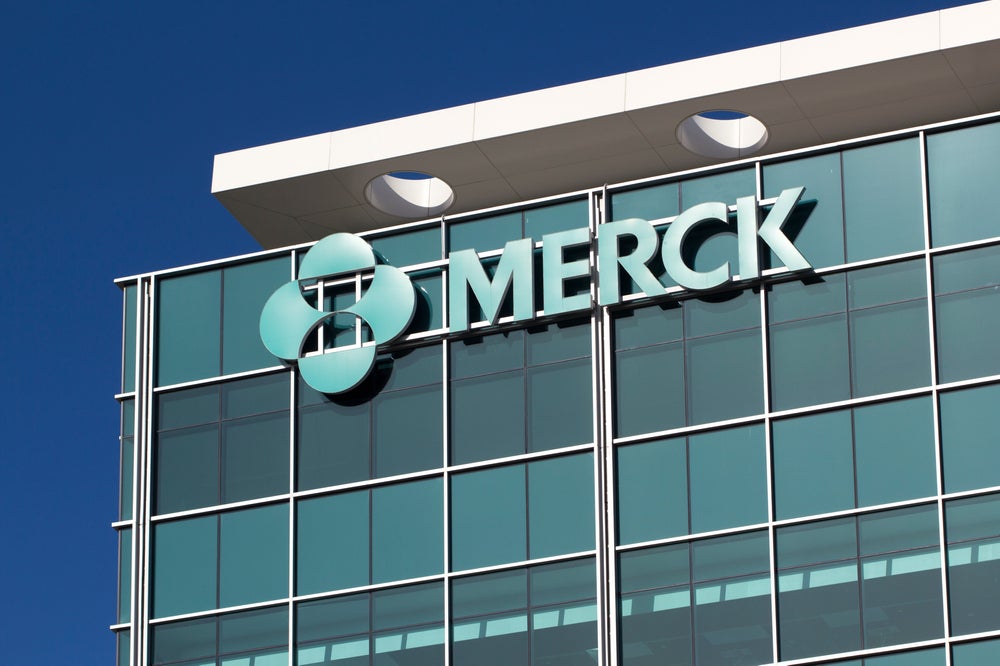 While much of the efforts to tackle the Covid-19 pandemic have centred around vaccines, effectively treating those who have contracted the virus – and therefore reducing the burden on already over-stretched hospitals – is also crucial. With vaccination programmes rolling out worldwide, pharma companies are now competing to get a Covid-19 antiviral pill approved and on the market.
The need for new antiviral drugs to treat coronavirus has been acknowledged by global leaders. In April, the UK government launched an Antivirals Taskforce to identify and deploy medicines to those who have been exposed to Covid-19. The aim of the taskforce is to develop at least two antiviral drugs this year that can be administered at home, following a positive coronavirus test or exposure to the virus.
Across the pond, the Biden administration has invested $3bn to accelerate the discovery, development, and manufacturing of antiviral medicines against Covid-19. The initiative, named the Antiviral Program for Pandemics, also aims to discover and develop antivirals for other viruses with pandemic potential.
Antiviral drugs help to treat infections in a number of ways. Sometimes, a viral infection can be prevented entirely by tricking the virus into attaching itself to the antiviral medicine, rather than human cells. If a virus does take hold, antivirals prevent it from multiplying and spreading throughout the body – this can reduce the severity of a patient's symptoms, as well as significantly speed up their recovery.
Existing antivirals used against Covid-19
Because every virus is unique and attacks the body in a specific way, the antivirals used to combat them must be specific, too; antivirals developed for one virus are very rarely effective when used against another. In the face of a deadly pandemic, researchers have investigated how existing antiviral drugs could be repurposed to treat Covid-19 – but so far, they've been largely unsuccessful.
Gilead's broad-spectrum antiviral remdesivir, marketed as Veklury, is approved or authorised for emergency use against Covid-19 in around 50 countries. While a recent Phase III trial by Gilead found that Veklury significantly reduces the risk of hospitalisation, the World Health Organization has concluded that the drug has little or no effect on the risk of death from Covid-19, or the duration of hospital stays due to the virus.
The antiviral hydroxychloroquine, and a combination of the HIV drugs lopinavir and ritonavir, have also been proposed as potential treatments for Covid-19. Studies conducted as part of the international RECOVERY Trial have found that neither treatment offers meaningful benefit to coronavirus patients.
Who is developing novel Covid-19 antivirals?
Several companies currently have coronavirus-specific antiviral drugs in clinical trials, but pharma giants Pfizer and Merck (MSD) are taking the lead.
Pfizer's protease inhibitor PF-07321332 is designed to be administered orally at the first sign of infection or first awareness of exposure to the virus, and works by blocking the activity of a key enzyme needed for the virus to replicate. In August, Pfizer began a Phase II/III trial of the drug in participants with a confirmed diagnosis of Covid-19 infection who are at standard risk.
The company also commenced a global Phase II/III trial this month, evaluating PF-07321332 co-administered with a low dose of ritonavir for the prevention of Covid-19. The study is enrolling individuals who are at least 18 years old and live in the same household as someone with a confirmed symptomatic coronavirus infection.
Merck's investigational oral antiviral, molnupiravir, is a ribonucleoside analogue that prevents the replication of various RNA viruses such as Covid-19. The safety and efficacy of the drug is currently being evaluated in a Phase II/III study of non-hospitalised adult patients with lab-confirmed, mild-to-moderate Covid-19 and at least one risk factor associated with poor disease outcomes.
In early September, Merck also initiated a Phase II/III trial investigating molnupiravir in the post-exposure prophylaxis setting for the prevention of Covid-19.
Merck CEO Robert Davis said at a recent conference that he expects to see a US emergency approval for molnupiravir by the end of 2021.
The US biotechs Enanta Pharmaceuticals and Pardes Biosciences, Japan's Shionogi, and Novartis have also said they are developing oral, Covid-specific antiviral pills – but the companies are considerably further behind in the process than their rivals.
Pardes commenced a Phase I trial of its candidate last month, Shionogi is planning global late-stage trials ahead of US and EU filings, Enanta's pill is set to advance into human studies early next year, while Novartis's antiviral offering is still in the animal testing stage.