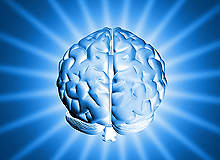 The prevalence of Parkinson's disease – a chronic, gradually progressive, degenerative neurological disorder, which impairs motor skills as well as speech and writing – was estimated at approximately 4.5 million in 2005 and is expected to double to nine million by 2030.
Intensive research has helped in understanding the underlying etiology and pathogenesis of Parkinson's disease, ultimately aiding in the development of disease modifying therapies; however, the first products to come out of the pipeline in the near future will be either new formulations of existing drugs such as a gel form of Duodopa (levodopa) or extended release pill formulation of levodopa+carbidopa (IPX066) or symptomatic drugs that address non- Parkinson's disease issues such as pimavanserin (ACP-103) which suppresses psychosis and hallucinations associated with the disorder.
Neuroprotective and restorative treatments are still in earlier phases of clinical development in the pipeline, but there is reason to be optimistic that with the intensity of research ongoing for Parkinson's disease, therapies which reverse the course of the condition may become a distinct reality in coming years, if not in the near future.
Using detailed data from GlobalData's 'Novel Targeted Therapies Hold the Promise of Cure for Parkinson's disease' report, we map both the current treatment landscape and the emerging treatments of the future.
Parkinson's worldwide
"One million Americans are living with Parkinson's disease."
Approximately one million Americans are estimated to be living with Parkinson's disease, which is more than the combined number of people diagnosed with multiple sclerosis, muscular dystrophy and Lou Gehrig's disease.
Approximately 60,000 Americans are diagnosed with Parkinson's each year – this number does not reflect the thousands of cases that go undiagnosed.
An estimated seven to ten million people worldwide are living with Parkinson's disease. Incidence of the disorder increases with age, but an estimated 4% of people with Parkinson's are diagnosed before the age of 50. Men are one and a half times more likely to have the disorder than women.
The combined direct and indirect cost of Parkinson's disease, including treatment, social security payments and lost income from inability to work, is estimated to be nearly $25m per year in the US alone. Medication costs for an individual person with the disease are an average $2,500 a year and therapeutic surgery can cost up to $100,000 per patient.
Current treatment landscape
There are no curative therapies available currently for Parkinson's disease and current treatment options focus on alleviating symptoms. Treatment options may include surgery, but are plagued by a high frequency of adverse events and side-effects.
Treatment of Parkinson's varies for different people and mostly depends on the severity of the symptoms. Treatment changes as the disease progresses. The type of treatment and commencement of treatment depends on a patient's age, economic condition and living conditions.
A compromised safety profile of currently available drug treatment options combined with the need for multi-drug therapy adversely impacts the therapy compliance rates. These factors underline the need for not only safe and efficacious therapies but also therapies which offer a cure rather than simply alleviating symptoms.
Emerging treatment landscape
Currently, there are two categories of therapies: symptomatic and neuroprotective, which are in clinical development for the treatment of Parkinson's disease. Research has made remarkable progress with better understanding of the underlying causes of the disorder.
"Medication costs for an individual person with Parkinson's are an average $2,500 a year."
Some of the treatments being studied involve foetal cell transplantation, the use of stem cells, and gene therapy. Novel therapies especially dominate the phase II pipeline for the disease.
In June 2010, Neurologix announced positive results of a phase II trial of its investigational gene therapy for advanced Parkinson's disease, NLX-P101. Study participants who received NLX-P101 experienced statistically significant and clinically meaningful improvements in off-medication motor scores compared to control subjects who received surgery.
Neurologix's investigational adeno-associated virus (AAV) vector gene therapy is a novel, non-dopaminergic approach that uses an inhibitory gene (glutamic acid decarboxylase or GAD) to selectively alter the neural circuitry affected in Parkinson's disease and, thereby, normalise brain physiology.
This is the only gene therapy strategy currently in development that bypasses the dopamine system. The gene therapy approach to Parkinson's aims to reset the overactive brain cells to inhibit electrical activity and return brain network activity to more normal levels. The strategy involves restoring gamma-aminobutyric acid (GABA) and thus improving the patient's motor control by using an AAV vector (a disabled, non-pathogenic virus) to deliver the GAD gene back into the STN.
Stem cell research to treat Parkinson's
Scientists have developed a methodology to isolate neural stem cells from human brain tissue with unprecedented precision, an important step towards developing new treatments for conditions of the nervous system including Parkinson's disease, Huntington's disease and spinal cord injury. These stem cells can renew themselves and have the potential to become a number of brain cell types such as neurons to help people with Parkinson's.
After the first few months of human embryonic development, these cells become rare in the brain, and they are challenging to find, isolate and manipulate. In addition, currently available techniques do not just capture stem cells, but also other similar cells known as progenitor cells, which are already committed to becoming a certain type of cell. The new technique captures only neural stem cells directly from brain tissue.
The technology can save months of time and effort, and is built around a piece of DNA that codes for a protein known as SOX2, which has been recognised as a key stem cell gene. Since the gene is active only in stem cells, finding a way to map and isolate cells with an active SOX2 gene is important.
New molecules and protein targets
"HSB-13 reduced degeneration in a part of the forebrain, and improved behavioural performance while proving nontoxic."
New molecules and protein targets are also being discovered that may lead to the development of novel targeted therapies. Investigators at Southern Methodist University (SMU) and The University of Texas (UT) in Dallas, US, have discovered a family of small molecules that shows promise in protecting brain cells against nerve-degenerative diseases such as Parkinson's, Alzheimer's and Huntington's diseases. Dallas-based start-up EncephRx was granted the worldwide licence to the jointly owned compounds.
One member of the class of heterocyclic organic compounds, the synthetic chemicals developed and tested by SMU and UT scientists, was shown to be highly protective of neurons in tissue culture models and effective against neurodegeneration in animal models.
The most promising lead compound, designated HSB-13, was tested in Huntington's disease animal models. It not only reduced degeneration in a part of the forebrain, but also improved behavioural performance while proving nontoxic.
Scientists from Johns Hopkins University in Baltimore, Maryland, US, have discovered that the over-activation of a single protein may shut down the brain-protecting effects of a molecule and facilitate the most common form of Parkinson's disease.
Results of the new study indicate that over-activation of a protein called c-Abl can shut down the activity of parkin and contribute to a build-up of toxic proteins that kill brain cells and enable the progression of Parkinson's disease. C-Abl contributes to the regulation of cell death and is implicated in a host of diseases including cancer. The new recognition of c-Abl's role in sporadic Parkinson's suggests that brain-permeable inhibitors of c-Abl can be administered to maintain normal the protective function of parkin.
For further details, please click here:
GlobalData is an industry analysis specialist company providing business information products and services. Its highly qualified team of analysts, researchers, and solution consultants use proprietary data sources, and various tools and techniques to gather, analyse and represent the latest and the most reliable information essential for businesses to sustain a competitive edge.