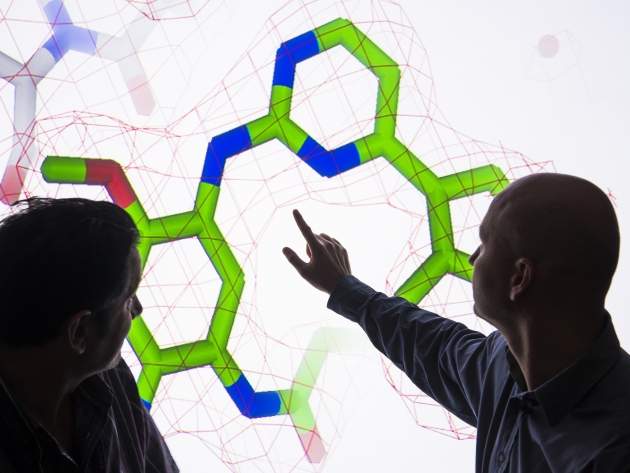 The UK pharma industry recently announced it would go to court over new price caps from the National Institute for Health and Care Excellence (NICE). The policy in question will curtail spending on drugs expected to cost more than £20m a year in any of their first three years of use. It would effectively mean either that pharmaceutical companies dropped their prices, or that NHS patients struggled to access these medicines.
While this is not the first time that drugs companies have clashed with the NHS, legal action of this kind is unprecedented. The Association of the British Pharmaceutical Industry (ABPI) applied for a judicial review after initial discussions failed.
ABPI chief executive Mike Thompson said: "These new arrangements will delay access to cost-effective medicines and deny treatments to patients suffering from rare diseases. After many months of raising concerns with NICE, NHS England and the Department of Health offering to work constructively on alternative proposals, we have applied to formally challenge these proposals in court."
"We believe this to be the right course of action due to the potential damage these changes will cause to NHS care and on our ability to research, develop and use new medicines here in the UK. We hope that the government will reverse the changes and work with us to find a solution that works for everyone."
Drug pricing under pressure
According to specialist healthcare analyst at research company Trinity Delta Mick Cooper: "The funding shortages in the NHS are well publicised, and NICE is under constant pressure to control costs.
"The pharmaceutical market always comes under pressure whenever the NHS is cash-tied, and it is going through a time of being particularly cash-constrained. On the opposite side, you've got big pharmaceutical thinking that this is a step too far because they have had to absorb a lot of pricing pressure already."
He points out that the UK is a key market for pharmaceutical companies, and is also used as a reference point for drugs pricing. If prices are lowered significantly in the UK, that will mean lowering them elsewhere too, which could mean failing to deliver a return on investment.
"In 2015, Novo Nordisk pulled its insulin drug Tresiba off the German market after tough pricing negotiations."
"There have been talks at various times, with GSK or AstraZeneca saying if the UK is not more attractive as an end market place, they will shift their research and development (R&D) out of the UK to places that are more welcoming to innovation.
"You see this not just in the UK, but in markets such as Germany, where some drugs companies do not launch certain drugs because of the reference pricing situation."
In 2015, Novo Nordisk pulled its insulin drug Tresiba off the German market after tough pricing negotiations. The German authorities wanted to place Tresiba in line with human insulin injections, which had been on the market for 30 years. These low-reimbursement levels could have had a cascading effect around Europe, with the German deal knocking its pricing power elsewhere.
A politically sensitive issue
In the UK, NICE has repeatedly made headlines over its drug reimbursement decisions. David Cameron's £1.27bn initiative Cancer Drugs Fund was set up to pay for cancer medications not routinely available on the NHS.
Unfortunately, a 2017 review dubbed the fund a "waste of money" and a political "sticking plaster", determining that 62% of the drugs available failed to show meaningful clinical benefits. It was replaced in 2016 by a fund more closely managed by NICE.
There was also the recent case of Charlie Gard, an infant boy with a rare genetic disorder, whose parents clashed with his medical team over whether to continue treatment. Unable to receive an experimental treatment on the NHS, his parents turned to crowdfunding to finance the therapy in the US. Before the child died in July, his treatment became the subject of a heated legal battle.
The case gave a human face to an abstract question; how should the overburdened NHS prioritise its funding?
Cooper says: "The government does spend a lot of money on the NHS, but demands for healthcare spending are increasing more quickly than the income to the Treasury.
"So the NHS and NICE are trying to control their costs as best they can, and it's much easier for them to challenge the pharmaceutical industry than to reduce hospital beds or nurses."
The policy under review
Under the new NICE policy, drugs breaching the £20m limit can still be approved, but manufacturers will need to strike deals with the NHS on a case-by-case basis. Should negotiations fail, the use of the new medicine will be phased in over a longer time period (potentially over three years) rather than being made available within the usual 90-day limit. According to NICE's estimates, around one in five new medicines will be affected.
The rules also apply to drugs for very rare diseases, which will now be evaluated against a sliding scale (the more it costs, the greater the health benefit it must provide) before being approved for routine use. In the past, there was no maximum cost threshold for these medicines.
From NICE's perspective, the rules will ensure that new drugs do not command more of the budget than necessary, diverting resources from other services. They will also encourage negotiation between public health authorities and the pharma industry.
"The changes will affect drugs that, by NICE's own admission, are already 'cost-effective'."
Chief executive of NICE Sir Andrew Dillon explained: "We believe these and the other changes that have now been approved will enhance our ability to optimise access to innovative treatments in the light of the significant financial challenge facing the NHS."
However, the changes will affect drugs that are already said to be cost-effective. Industry officials have argued that it is unjust to block drugs that have already been approved on grounds of value.
Executive director at the ABPI Richard Torbett told the Financial Times: "It fundamentally crosses a line to not grant mandatory funding for NICE-approved medicines".
Aside from the likelihood that drugs will be restricted, there are also fears that companies will be deterred from investing in Britain's life sciences industry. If the NHS funds fewer new medicines, the country may struggle to position itself as a hotbed of innovation.
Controversy continues
The ABPI's decision has proven controversial within the pharmaceutical industry itself. Neither GSK nor AstraZeneca are supportive of legal action, with GSK remarking that "industry and government need to work together to improve adoption of new medicines".
However, the trade body's other 14 board members backed the Judicial Review. The ABPI has said it is important to challenge the new NICE procedures "before the first medicines get caught in the system, creating uncertainty for patients about whether they will be able to receive them".
At this stage, it is impossible to determine what the outcome of the judicial review will be. However, drug pricing will remain an ongoing challenge, both in the UK and elsewhere.
Cooper says: "NICE was brought in as a way to look at controlling cost and to justify the amount that is paid for certain drugs, and that's quite hard to connect to the reality of a patient receiving treatment.
"Regardless of who wins this battle, there'll be many more to come, with Big Pharma fighting the corner of innovation and the NHS looking at ways it can control its budget. We have reached a stage where the complexities of the issue cannot be covered up with sticky tape."