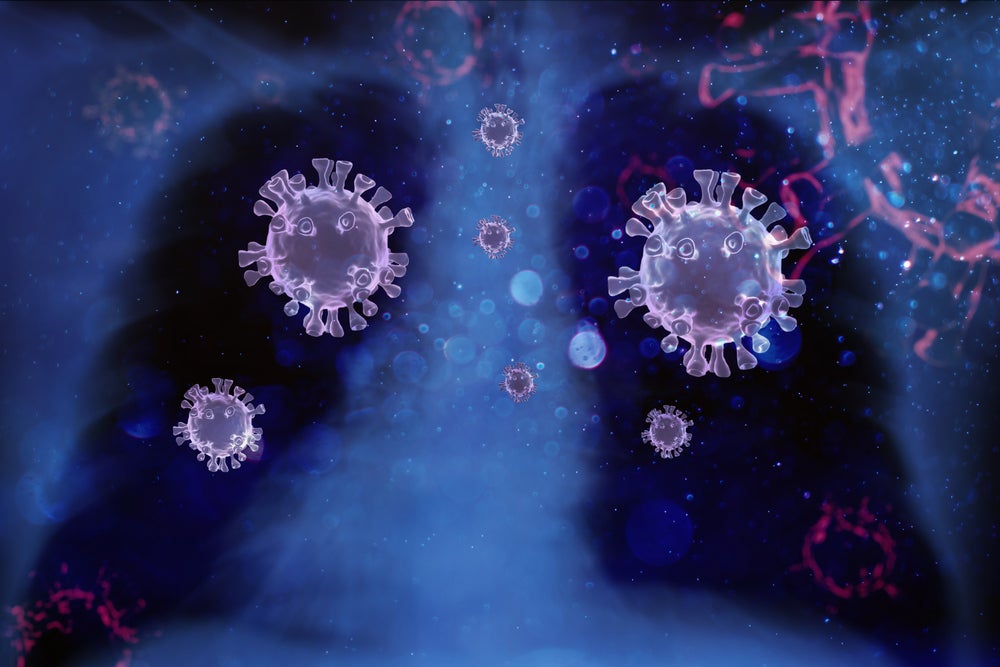 Need to Know:
With rising mild-to-moderate Covid-19 cases in both vaccinated and unvaccinated people, eyes are on antivirals like molnupiravir.
Molnupiravir has an attractive oral formulation ideal for outpatient use, but a lack of long-term data may limit initial rollout to high-risk people.
Timelines as to when to use molnupiravir and the patient's vaccination status are confounding factors in gathering efficacy evidence in the trial and in practice if it garners regulatory support.
Viral isolate reduction data from an earlier trial is encouraging but these results still need a hard link to demonstrate the antiviral leads to improving clinical outcomes.
Merck and Ridgeback Biotherapeutics' molnupiravir could act as a convenient oral capsule to treat mild or moderate Covid-19 infections. But as clinicians await results from a critical late-stage trial, questions about the antiviral's rollout still loom large.
If molnupiravir demonstrates positive safety and efficacy data in its ongoing Phase II/III MOVe-OUT trial, particularly in clinically important outcomes like hospitalisation and death rates, the antiviral could prove to be a gamechanger.
Yet molnupiravir's exact use and target population could ultimately come down to post-trial analyses that measure molnupiravir's activity within specific subpopulations. Experts say age, infection timelines and vaccination status could all play an important role in determining each individual patient's risk-benefit profile. If any major safety or tolerability concern arises in MOVe-OUT, molnupiravir would likely only see use in high-risk patients.
While molnupiravir was safe and effective at reducing viral loads in an earlier trial, MOVe-OUT will shed light on whether this existing data can translate to the clinic. And the ongoing global vaccine rollout—along with the influx of breakthrough cases among those who have already had the jab—will only make it tougher to interpret molnupiravir data as well as apply it in practice.
The Phase III portion of the MOVe-OUT trial, a 1,550-patient placebo-controlled study of molnupiravir in non-hospitalised Covid-19 patients, has enrolled 1,100–1,200 patients out of its 1,550-volunteer target, this news site reported on 20 September. Trial results are expected in November, a Merck spokesperson said. Merck is developing molnupiravir in collaboration with Miami, Florida-based Ridgeback as per a deal announced in May 2020.
How well do you really know your competitors?
Access the most comprehensive Company Profiles on the market, powered by GlobalData. Save hours of research. Gain competitive edge.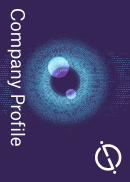 Company Profile – free sample
Thank you!
Your download email will arrive shortly
Not ready to buy yet? Download a free sample
We are confident about the unique quality of our Company Profiles. However, we want you to make the most beneficial decision for your business, so we offer a free sample that you can download by submitting the below form
By GlobalData
High-risk individuals likely first users
If molnupiravir receives regulatory support, physicians themselves will likely determine treatment eligibility based on each patient's risk-benefit profile, University of North Carolina infectious disease expert Dr Myron Cohen said. MOVe-OUT participants need to have at least one characteristic or underlying medical condition associated with increased risk of severe Covid-19, but further details are not listed on ClinicalTrials.gov.
Compared to intravenous monoclonal antibodies, which are authorised to treat mild-to-moderate disease, small molecules like molnupiravir are less specific and run a higher risk of off-target side effects, University of North Carolina immunology and infectious diseases researcher Dr Sam Lai added. Molnupiravir is an oral ribonucleoside analog that inhibits RNA virus replication. The drug has certain mutagenic characteristics whereby human cells can also be targeted so there is a theoretical potential for causing genetic alterations, or potentially cancers, noted research professor Dr Luis Menendez Arias at Consejo Superior de Investigaciones Científicas in Madrid.
Limiting access will be key as safety issues may become more pronounced if the drug is accessed via unregulated means, Menendez Arias explained. An Emergency Use Authorization (EUA) would limit physician use while a full approval would give them flexibility but more responsibility, Cohen said. Merck and Ridgeback have yet to indicate if they are to pursue an EUA or full approval upon Phase III readout.
Current safety data too small
While there were no major safety concerns in the Phase IIa study, it is too small to make definitive conclusions, said Oregon Health & Science University infectious disease expert Dr J Stone Doggett. In the 202-patient Phase IIa trial, headache, insomnia, and increased alanine aminotransferase were the only adverse events occurring in more than four participants, according to a preprint manuscript.
Based on available data, molnupiravir's initial rollout in high-risk patients would also need to consider kidney function, hypertension, household situation, probability of disease, vaccination status, among others, Cohen said. If MOVe-OUT subgroup analysis is insufficient to make treatment decisions, governments or health programs may undertake separate trials, University of Liverpool pharmacology professor Dr Saye Khoo explained.
In a separate Phase III trial of molnupiravir in the prophylactic post-exposure setting, which launched earlier this month, any potential safety concerns will be even more pertinent, experts agreed.
Timelines, vaccination status introduce challenges
Uncertainty around the optimal timing of molnupiravir use adds another challenge to the antiviral's rollout, explained Khoo, who is involved in a molnupiravir platform trial. MOVe-OUT is recruiting participants with a positive SARS-CoV-2 test based on a sample collected no more than five days prior to randomization.
Taking molnupiravir early to block the virus is critical and, if participants are enrolled later, the efficacy improvement may not be optimal, added Menendez Arias.
At Day 3, infectious viral isolates from nasopharyngeal swabs decreased to only 1.9% in the 800mg molnupiravir-treated group compared to 16.7% with placebo (p=0.02), the Phase IIa preprint shows. For reference, Gilead's Veklury (remdesivir), the only approved Covid-19 antiviral, is intended for hospitalised patients, but patients' individual histories dictate the treatment's specific start time.
Additionally, conducting trials when a large number the population is vaccinated will prove challenging for all types of Covid-19 treatment studies, Menendez Arias said. The global MOVe-OUT trial, which began in October 2020, does not indicate vaccination status as an inclusion/exclusion criteria on ClinicalTrials.gov. In Western countries, the field is dealing with breakthrough infections after vaccinations, which is different from infections in other parts of the world where vaccination rates are much lower, Khoo said, noting the viral dynamics will be different in both cases.
Molnupiravir's early efficacy looks promising
Though early viral load reduction data was encouraging, MOVe-OUT's clinical outcome data is crucial to establish molnupiravir's real-world value, Doggett explained. But the field is yet to correlate viral load data that with clinical outcomes, which is difficult given the lack of standardization in viral load measurement, a molnupiravir investigator said.
Hyderabad, India-based Hetero Pharma, Merck's molnupiravir partner in India, recently announced interim results in 741 participants from its own Phase III molnupiravir trial. Clinical improvement, defined by a two-point decrease in WHO's Clinical Progression Scale, was observed in 63.43% of molnupiravir patients compared to 22.33% on standard of care at Day 5, as per a 9 July Hetero Pharma release. The same scale is a MOVe-OUT secondary endpoint.
But Menendez Arias remained cautious in interpreting small datasets given past experience with Veklury. While the initial Veklury data that led to its use was positive, WHO's larger SOLIDARITY clinical trial showed it only offers marginal improvement, he said.
Easing symptoms may be attractive enough
But even alleviating symptoms could be enough to license an antiviral, as any real-world outcome measure could convince people of its efficacy, the MOVe-OUT investigator said. Still, no outpatient study so far has shown a drug can lead to symptom improvement, the investigator added.
Treatment resistance against molnupiravir is also front of mind among experts. Coronaviruses can be polymorphic with a lot of genetic variability, opening up the risk of treatment resistance, Khoo said. But there is very little concern about developing resistance to molnupiravir among the immunocompetent population because people are only taking a five-day course, the investigator said.  This is unlike long-term regimens for other viral diseases like HIV or Hepatitis C.