Rare diseases affect only a small percentage of the population, and since their pathophysiology has historically been poorly studied, there is an acute scarcity of available treatments.
In an exclusive data-led series, Pharmaceutical Technology is investigating trends in the development of treatments for orphan disorders, and gauging the impact of the program based on an in-depth analysis. For the latest edition of the Rare Disease Spotlight series, we identified the therapy areas and indications where treatments received the highest number of orphan drug designations over the past four decades.
Based on the most recent analysis, the number of oncology drugs that received an orphan drug tag far outstrips therapies in other areas since the inception of the program. Aside from oncology, the threshold of at least 100 annual orphan drug designations in a particular therapy area has only been surpassed by central nervous system (CNS) disorders (108 in 2018).
The US National Institutes of Health (NIH) defines a condition as a rare disease if it affects approximately one person in 1,500 people or fewer, while in Europe a rare disorder is classified as such when it affects no more than one person in 2,000 individuals. Based on our data-led analysis, some relatively prevalent ones like alpha-1 antitrypsin deficiency and scleroderma have the largest percentage of investigational and marketed therapies associated with an orphan drug designation.
Genetic disorders attract the most orphan drug designations
Unsurprisingly, genetic disorders are the therapy area where the highest percentage of orphan drug designations have been awarded since the program's inception. Approximately 73% of drugs in the genetic disorders therapy area have obtained an orphan designation. This is not unusual since many, but not all, rare diseases are hereditary or arise due to genetic mutations. Genetic disorders encompass a multitude of diseases such as cystic fibrosis and spinal muscular atrophy, and include a wide range of indications in the fields of neurological, musculoskeletal, developmental, metabolic, and other disorders.
How well do you really know your competitors?
Access the most comprehensive Company Profiles on the market, powered by GlobalData. Save hours of research. Gain competitive edge.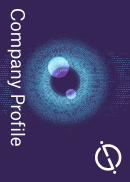 Company Profile – free sample
Thank you!
Your download email will arrive shortly
Not ready to buy yet? Download a free sample
We are confident about the unique quality of our Company Profiles. However, we want you to make the most beneficial decision for your business, so we offer a free sample that you can download by submitting the below form
By GlobalData
Pharmaceutical Technology reviewed and analyzed thousands of public records relevant to orphan drug designations and regulatory milestones to identify and categorize all drugs in the US that received an FDA orphan drug designation. These were categorized based on the target condition, and broader therapy areas, as classified by GlobalData.
It is important to note that one drug can receive multiple orphan designations in more than one indication, and consequently several therapy areas.
In order to add necessary context to these numbers, the proportion of orphan drugs was considered in relation to the total number of all drugs in a specific therapy area at any development stage. The resultant data was then analysed to identify the top 10 therapy areas with orphan drug designations, on the backdrop of overall drug development in that therapy area.
Therapies with orphan drug designations are also very prominent in the field of oncology. In the context of all investigational and available oncology drugs, a staggering 55% of drugs have procured an orphan drug designation in at least one indication. The growing need for treatments of rare and incurable types of cancers has been a driver for clinical research and subsequent designations in this therapy area. Just over a third of drugs (36.9%) in haematological disorders have acquired an orphan drug designation. Likewise, a fourth of all available and investigational drugs (25.6%) in non-malignant disorders have secured orphan designations.
Oncology dominates the orphan drug landscape
The Orphan Drug Act was designed to offer a range of financial and other benefits to accelerate and promote the development and commercialization of therapies in the rare disease space. Trends observed in the first 20 years after the establishment of the Act reveal that oncology dominates the orphan drug space, and the number of orphan drug designations given to cancer therapies has consistently been higher than other therapy areas.
Between 1983 and 2002, oncology drugs received two or three orphan drug designations per year, reaching 50 in 2001. Additionally, in the first 10 years of the program, there was a rise in the number of orphan drug designations for drugs used to treat CNS disorders and infectious diseases.
In the first two decades after the implementation of the program, CNS disorder drugs received the highest number of orphan designations (19) in 1993, and drugs for infectious diseases peaked in terms of orphan designations (20) later in 1996. Orphan drug designations for therapies in hormonal, gastrointestinal, and cardiovascular disorders remained consistently lower than the other therapy areas, ranging from none to six in the majority of the years.
Designations in oncology saw a continued upward trajectory in the 21st century, as the number of orphan drug designations dramatically increased by 644% from 2001 to 2021. Even in terms of the absolute number of orphan drug designations, oncology received the highest number (464) in 2020 compared to all other therapy areas. Similarly, designations for treatments investigated for CNS disorders rose by 620% from 2001 to 2021. Orphan drug designations in the field of genetic disorders also displayed a sharp increase of 436% over the same time period.
A combination of technological advancements and favourable legislation and policies is thought to have accelerated clinical research and subsequent drug development for rare diseases in the last 20 years. However, the number of orphan drug designations awarded yearly in the fields of metabolic, cardiovascular, and respiratory disorders has consistently remained fewer than 40.
Orphan drug development boosted in rare diseases
According to the Orphan Drug Act, a condition is classified as a rare disease if it affects less than 200,000 patients in the United States. The impact of rare diseases on the patient population's quality of life, as well as the economic "burden" they pose on society, has gradually been acknowledged. Additionally, the unmet clinical needs of the population have pushed the field to view rare diseases as a major public health issue.
While rare diseases are individually rare, collectively they are not uncommon. In the US, approximately 25 million individuals suffer from a rare condition; in Europe, the number reaches almost 30 million people.
Since the legislation was established to facilitate clinical research into the development of treatments for rare diseases, it is only appropriate to look at the rare conditions, based on their prevalence in the US, that have benefited from the program.
There are currently 131 therapies with orphan drug designations for acute myelocytic leukemia (AML), a rare blood cancer with an estimated 70,000 affected patients in the US in 2019. Additionally, the following three rare diseases with the highest number of orphan drug designations are also types of cancers: pancreatic cancer, glioblastoma multiforme (GBM), and gastric cancer.
There are 96 investigational drugs for Amyotrophic Lateral Sclerosis (ALS), an incurable, progressive, neuromuscular disease, that have received orphan drug designations. There are currently 30,000 affected ALS patients in the US, with approximately 5,000 newly-diagnosed cases each year.
The Orphan Drug Act has been criticized for the fact that 95% of rare diseases still have no available treatments. While a valid point, another question that has emerged while assessing the program's impact has been on how drug development has progressed in the most common rare diseases. Although there are between 5,000 and 8,000 rare diseases, a large population of patients with unmet needs stems mostly from the most prevalent rare diseases.
The most prevalent rare diseases, according to a European Union report based on the data from the Orphanet Database, have been selected for further investigation.
More than 80% of all available and investigational therapies for alpha-1 antitrypsin deficiency therapy have gained orphan drug status. Alpha-1 antitrypsin deficiency is an inherited condition that can cause lung and liver disease due to the deficiency of the A1AT enzyme. This condition most frequently affects people of Northern or Central European descent, and there are approximately 100,000 patients, although the disease is largely underdiagnosed.
Scleroderma is another one of the more common rare diseases among the US population, affecting 75,000 to 100,000 patients. It causes the hardening and thickening of connective tissues such as the skin and blood vessels, as well as internal organs. At the moment, orphan therapies account for 76% of the total drugs for this connective tissue disorder. Similarly, 75% of therapies for the genetic eye condition retinitis pigmentosa have an orphan drug designation.
An orphan drug status was initially intended to drive and accelerate innovation in neglected and under-researched rare diseases but is not limited to them. Data shows that a significant proportion of drugs for rare diseases that gained orphan status are also indicated for non-rare conditions. As the orphan drug landscape is shifting from "niche" to mainstream, orphan drugs used in both rare and non-rare indications are starting to crowd the market. This has led to increasing concerns over the high pricing of orphan drugs in more common diseases and questions on a potential misuse of the program. In the next instalment of the series, Pharmaceutical Technology will unravel this rise of "partial" orphan drugs.
Key Takeaways:
Predictably, genetic disorders attracted the highest proportion of orphan drug designations, followed by oncology and hematological disorders.
While orphan drug designations have considerably increased across all therapy areas within the last two decades, orphan therapies for cancer have clearly dominated rare disease research.
The orphan drug program has evidently driven research in the most prevalent rare diseases, as orphan therapies account for a high proportion of all developmental and marketed drugs in these rare conditions.
Click here to read the first edition of this series that looked at the number of orphan drugs designations over the years, and proportion of therapies that made it approval.