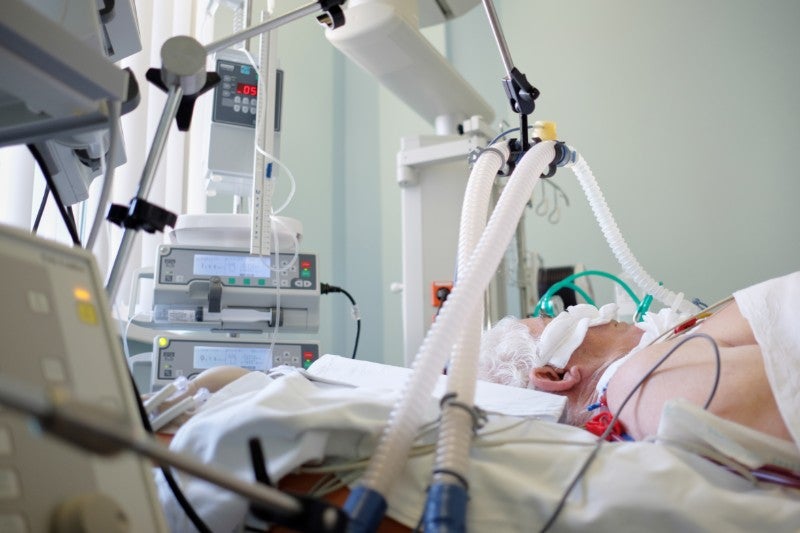 While many drugs have not seen success in treating Covid-19 patients, testing of Roche's Actemra (tocilizumab) raises hopes that targeting interleukin 6 (IL-6) can effectively treat severe Covid-19 patients experiencing respiratory failure. First quarter sales of Actemra, a rheumatoid arthritis drug, were $687m, representing a 30% jump compared to the previous year. This is compared to a much smaller increase of 8% in the same period the previous year. This jump may be based on the results of several Chinese cohort studies examining the immunological response to SARS-CoV-2 in patients diagnosed with Covid-19. March 2020 saw China's National Health Commission add Actemra to its Covid-19 treatment guidelines for the treatment of lung inflammation in severe patients, with reports of effective treatment also coming from Italy. In collaboration with the FDA, Roche is running a randomised, double-blind, placebo-controlled Phase III study of Actemra in patients with severe Covid-19 pneumonia, named Covacta, in which patients will also receive standard-of-care treatment and will be followed for 60 days.
The use of Actemra was considered after the immunological profile of critically ill Covid-19 patients demonstrated hyperactivation of the humoral immune pathway, which includes IL-6, as a contributor to the development of acute respiratory distress syndrome (ARDS). As severe Covid-19 disease progression can lead to cytokine release syndrome (CRS), the dysregulation of the host immune response presents an important therapeutic target in tackling the disease. However, it is not yet clear if IL-6 is merely a biomarker or if it represents a central pathogenic element of severe Covid-19 that can be investigated as an avenue of therapeutic intervention. Recent studies from Germany have shown that even moderately elevated IL-6 levels above 80pg/mL can be used to identify patients at high risk of respiratory failure. Although one Chinese study observed a resolution of fever within 24 hours and improvement in clinical symptoms in 21 patients treated with Actemra, the study was limited by a small sample size, non-randomised intervention, lack of a comparator arm, and retrospective design. As a result, the results of the Covacta study will be crucial to understanding Actemra's efficacy in treating Covid-19.
Roche is not the only pharmaceutical company testing their anti-IL-6 drug in Covid-19, with Sanofi and Regeneron having initiated a two-part Phase II/III study of Kevzara (sarilumab), another rheumatoid arthritis medication, in clinical trials located in the US, Canada, and Europe. Consequently, Actemra's Q1 sales increase may become a one-off occurrence as competition will be fierce between Actemra and Kevzara, should therapeutic targeting of IL-6 prove efficacious.