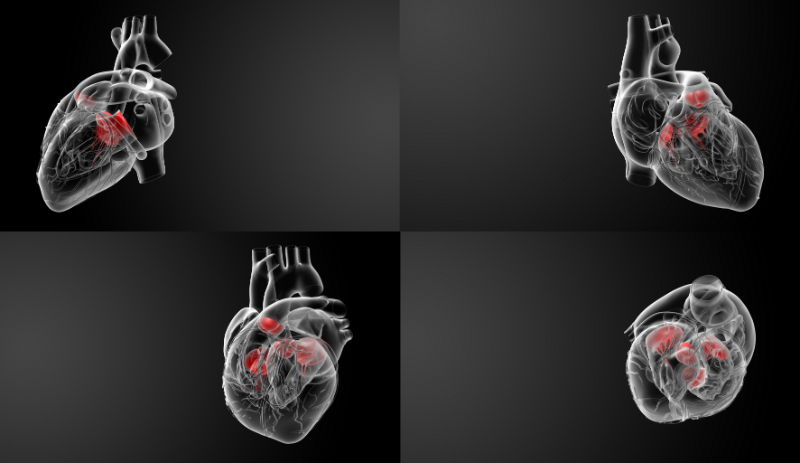 Angina pectoris is chest pain, tightness, or discomfort. Angina on its own is not a disease but rather a symptom of an underlying medical condition that is constricting the normal flow of blood to the heart. Comorbidities are a major concern in angina patients, as research shows that more than 60% of persons with angina have significant comorbidity including, but not limited to hypertension, diabetes, chronic obstructive pulmonary disorder (COPD), or chronic renal disease.
Figure 1 presents the number of diagnosed prevalent cases of angina pectoris and the number of cases with comorbidity in the seven major markets (7MM: US, France, Germany, Italy, Spain, UK, and Japan).
In 2019, there were nearly 20 million diagnosed prevalent cases of angina pectoris in the 7MM, with more than 60% having one or more comorbidities. Hypertension was the most common comorbidity, which by itself can be a life-threatening disease. Some estimates suggest that in the US alone, hypertension is responsible for nearly 1,300 deaths a day. Angina pectoris may be a symptom of chronic high blood pressure and should be treated as soon as possible.
Angina pectoris can occur in many different forms including stable, unstable, or Prinzmetal angina. Stable angina is a result of the heart working harder during physical activity and usually lasts only a short time, while unstable angina occurs even at rest and usually, the symptoms are more severe and last for a prolonged period. A rare form of angina is Prinzmetal angina, which occurs at rest in short severe bursts. Identifying the form of angina can prove critical to identifying the underlying cause.
Epidemiological studies evaluating the outcomes of angina pectoris have shown that although stable angina generally has a good prognosis, especially compared to the other forms, the underlying disease can significantly increase the risk of preventable death. Comparing angina pectoris in persons with diabetes, hypertension, and/or previous myocardial infarction to controls predicted an increased risk of death in patients with angina pectoris. Furthermore, those with undiagnosed angina pectoris have even poorer outcomes in the long term.
In order to best treat those with angina pectoris and limit the number of preventable deaths, persons with angina should seek medical care to appropriately diagnose the form of angina being experienced and in order to identify the underlying cause of these symptoms. The underlying diseases can often be severe and can become much more difficult to treat if allowed to progress to more advanced stages.
Read more in GlobalData's latest publication GlobalData (2020). Angina Pectoris: Epidemiology Forecast to 2028, April 2020, GDHCER238-20.