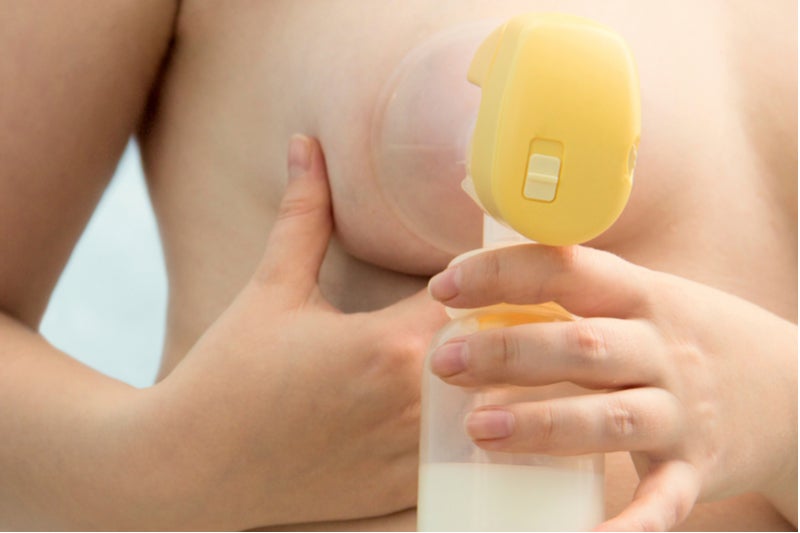 Hamlet Pharma has announced the results of a Phase I/II trial investigating the effects of a novel cancer-killing bladder cancer therapy derived from components of human breast milk.
Breast milk and oncology
The tumour-killing properties of breast milk components were first described in 1995 by a research group in Lund (Sweden) led by Professor Catharina Svanborg.
This led to the development of a new biological complex termed "human alpha-lactalbumin made lethal to tumour cells" (HAMLET), a tumoricidal protein-lipid complex formed as a result of the most common protein in breast milk, alpha-lactalbumin, undergoing a conformational change and binding to oleic acid.
Subsequent studies have demonstrated proof-of-concept for HAMLET in animal models of cancer, which has led to the development of a second-generation synthetic derivative, Alpha 1H.
The current placebo-controlled trial recruited 40 patients with non-muscle invasive bladder cancer (NMIBC) awaiting transurethral resection of bladder tumour (TURBT) surgery. Patients received six infusions of either Alpha 1H or placebo over 22 days. Analysis of the findings revealed highly significant differences between Alpha 1H and placebo-treated patients.
Significant shedding of tumour cells and excretion of whole tumour fragments in the urine was observed in patients treated with Alpha 1H relative to placebo. Additionally, Alpha 1H does not appear to be toxic to healthy tissues. The drug was shown to be safe with no drug-related side effects observed.
The small scale of this study indicates that the results should be interpreted cautiously. Nonetheless, this represents an exciting development for the treatment of NMIBC. These patients are typically treated with TURBT, often followed with chemotherapy or Bacillus Calmette-Guérin (BCG) immunotherapy. However, the results of this study suggest that Alpha 1H may represent a less aggressive form of therapy that could be used in the NMIBC neoadjuvant setting prior to treatment with TURBT.
It will, therefore, be interesting to see if Alpha 1H is associated with long-term efficacy or improved TURBT outcomes in future studies.
Furthermore, Alpha 1H may also have wider applications within the oncology field. HAMLET is known to kill more than 40 different types of cancer cells in vitro, and Hamlet Pharma has announced plans to conduct studies investigating Alpha 1H in additional hard-to-treat cancers such as colon cancer and brain tumours.