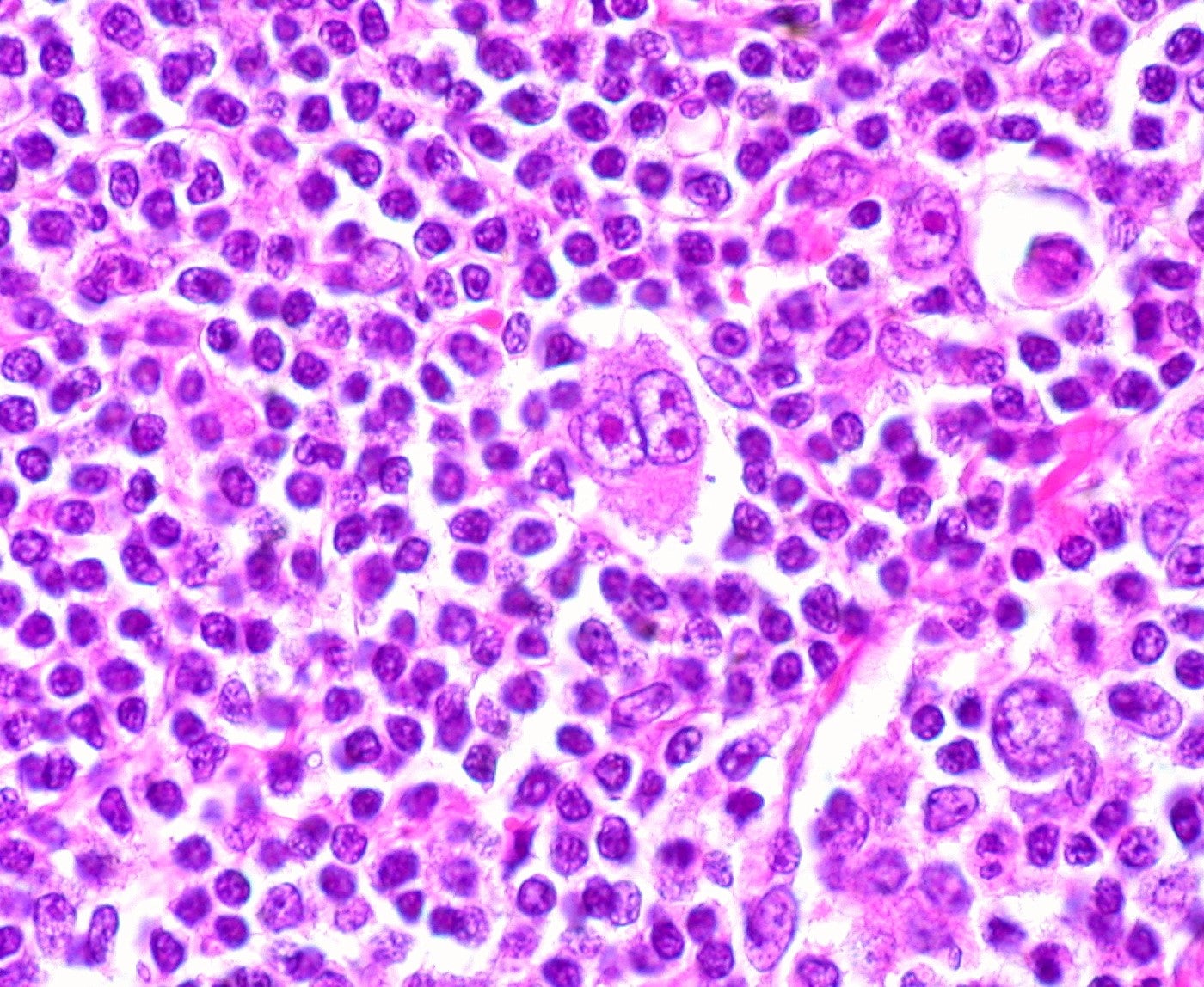 On 25 April, Celgene announced top-line results from its Phase III ROBUST trial evaluating Revlimid (lenalidomide) in diffuse large B-cell lymphoma (DLBCL), the most common subtype of non-Hodgkin's lymphoma (NHL).
Celgene DLBCL clinical trials
The trial was specifically investigating Revlimid in untreated patients with the activated B-cell (ABC) subtype of DLBCL, and combined Revlimid with the standard-of-care (SOC) regimen of rituximab in combination with cyclophosphamide, doxorubicin, vincristine and prednisone (R-CHOP).
The combination with Revlimid was referred to as R2-CHOP and was evaluated against placebo plus R-CHOP. R2-CHOP failed to meet its primary endpoint of demonstrating superiority in progression-free survival (PFS) compared to R-CHOP.
A total of 60% of DLBCL patients are cured after first-line therapy with R-CHOP. As such, demonstrating superiority over this highly effective SOC regimen is a very high bar. News of Revlimid's failure will not come as a surprise to analysts and key opinion leaders (KOLs), who were sceptical about the prospects of Revlimid in first-line DLBCL.
Based on positive retrospective data in the ABC subgroup, Celgene had hoped that R2-CHOP would have a higher chance of demonstrating superiority in that subgroup, which is associated with a poor prognosis. The safety profile of R2-CHOP was consistent with known safety profiles of the individual drugs in the combination, and no new safety signals were identified with the combination.
Despite Revlimid's failure in first-line therapy, the National Comprehensive Cancer Network (NCCN) guidelines recommended it for off-label use in later lines of therapy, both for maintenance therapy for patients 60–80 years of age and as a second-line or later therapy in combination with rituximab for the ABC subtype.
In addition, on 26 February, the US Food and Drug Administration (FDA) granted a priority review designation to the Revlimid and rituximab combination in previously treated patients in two other subtypes of NHL: follicular lymphoma and marginal zone lymphoma.
Analysts and KOLs expect this regimen to be approved, and the FDA will make a decision by 27 June. Revlimid is currently only FDA-approved to treat one subtype of NHL, mantle cell lymphoma, in the third-line setting.
Forthcoming Reports
GlobalData (2019) B-Cell Non-Hodgkin's Lymphoma (NHL): Opportunity Analysis and Forecasts to 2027, to be published