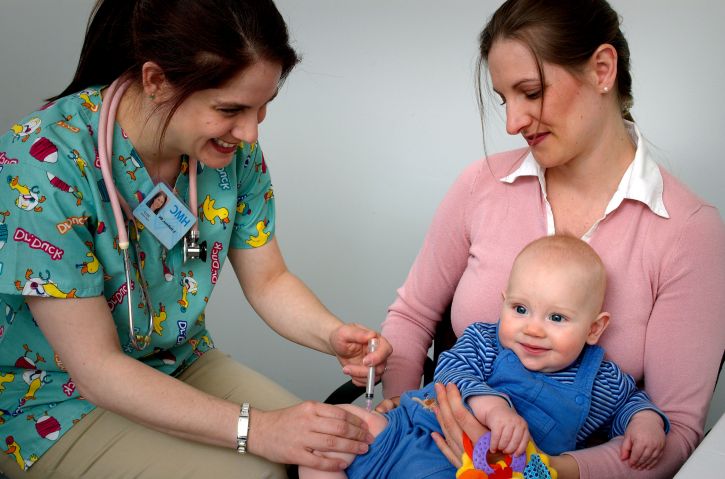 In late December, Merck and Sanofi secured FDA approval for Vaxelis (diphtheria, tetanus, and acellular pertussis [DTaP]-inactivated poliovirus [IPV]-haemophilus b [Hib]-hepatitis B [HepB] vaccine), making it the first 6-in-1 childhood vaccine to enter the US market. GlobalData believes Vaxelis' approval is a major regulatory breakthrough, as the FDA has been more hesitant than the European Medicines Agency (EMA), which approved Vaxelis in 2015, in the acceptance of high-valiancy DTaP vaccines. According to GlobalData's primary research, the introduction of a 6-in-1 vaccine, if it receives endorsement from the US Centers for Disease Control and Prevention (CDC) as an option for routine immunisation, will help to bolster vaccination rates across the US by reducing the shot burden on infants and children—a key reason for parents' failing to adhere to national recommendations.
Vaxelis provides protection against Hib, poliovirus, HepB, and DTaP. Unlike its rival 6-in-1 vaccine in Europe, GlaxoSmithKline's (GSK's) Infanrix Hexa (DTaP-IPV-HepB/Hib), Vaxelis is fully liquid and therefore does not require reconstitution, providing a more convenient route of administration for physicians and their office staff. Key opinion leaders (KOLs) interviewed by GlobalData have suggested that requiring reconstitution is not a major factor in their opinion of a vaccine. However, the fact that Vaxelis is fully liquid has been beneficial for marketing the product in Europe, where many of the available combination vaccines it competes against do require reconstitution.
Merck and Sanofi initially submitted its Biological License Application (BLA) for Vaxelis in 2014, before the two companies announced they were ending their European collaboration in vaccine development in March 2016. However, the BLA was met with a Complete Response Letter (CRL) from the FDA in November 2015 requiring additional clinical evidence. It may still be some time before Vaxelis reaches the market, as Sanofi and Merck have stated that they are ramping up production to allow for a sustainable supply of vaccines to be available in the US after 2019.
The US childhood immunisation recommendations consist of a crowded schedule. Without combination vaccines, this would mean that infants would require as many as 24 shots by the time they are two years of age. The introduction of combination vaccines, which can provide comparable efficacy to their component vaccines, has drastically reduced the number of vaccines that children receive. The 6-in-1 vaccines that have been available in Europe since 2000, when Infanrix Hexa was first approved, currently offer protection against the greatest number of diseases. The transition towards combination vaccines has been relatively smooth due to the monovalent vaccines they are usually administered in a single appointment.
The approval of Vaxelis in the US is likely to heat up competition between Merck, Sanofi, and GSK in the childhood routine vaccine space that they currently dominate. GlobalData expects Merck and Sanofi's Vaxelis to garner significant patient share from the other available DTaP combination vaccines from GSK and Sanofi by offering a reduced vaccine burden for patients. By reducing the number of required vaccine administrations, Merck and Sanofi will likely be able to cement Vaxelis as the main product for the second, third, and fourth DTaP doses for infants, although its uptake may take some time as it is integrated into the current immunisation schedule.