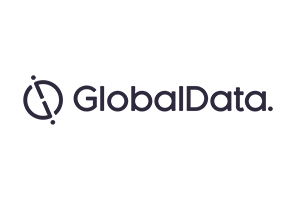 According to Jennifer Doudna, one of the pioneers of this technology and cofounder of Caribou Biosciences, CRISPR based products are to hit clinical trials in less than a decade. Editas Medicine, a leading player in gene editing, announced the start of an in vivo gene editing trial to cure rare retinal disorders by 2017.
CRISPR, an acronym for clustered regularly interspaced short palindromic repeats, evolved from being a hallmark of bacterial immunity into a biological scissor. CRISPR-Cas 9 comprises Cas 9 nuclease and a guide RNA. This elegant complex is utilized for precision splicing and rearranging DNA strands for manipulation of genes at specific target sites. Introduction of double stranded breaks, followed by cellular repair, leads to desired insertions, deletions and substitutions. Hence, a gene can be rendered active or inactive. This technology offers advantages over its predecessors such as Zinc Finger Nucleases and TAL Effector Nucleases, thus reducing complexity, cost and time.
CRISPR CAS 9 Gene editing technology has opened up flood gates for research in the field of genome editing and has taken the scientific community by storm. It has revolutionized the intervention of genomic sequences in terms of its ease of use, simplicity and multiplexing. It has become a cost-effective and efficient tool for use in gene therapy, since the focus of gene therapy trials has been to combat cancer. The landmark paper, which came out in 2013, first demonstrated the use of this technology for mammalian genome engineering. Furthermore, the benefits of CRISPR CAS mediated gene therapy have been implemented through targeting oncogenic viruses such as HBV and hepatitis C virus in liver cancer. The therapeutic potential of CRISPR CAS mediated gene therapy is being harnessed for treating monogenic disorders like severe combined immunodeficiency and hemophilia. Studies have been conducted focusing on diseases such as cystic fibrosis, β-thalassemia patients, anti-retroviral therapy and tailored cancer therapy through engineering induced pluripotent stem cells.
This technology can be rendered as a potential goldmine for generating viable profit, which is evident from the amount of capital that is being invested to further expand its horizon. Caribou Biosciences, backed up by conglomerate of venture capitalists, is the largest stakeholder in the billion dollar genome editing market. Other investors such as Intellia Therapeutics, Editas Medical have managed to forge alliances with giants like Novartis and Google Ventures, with hopes of translating the nascent power of technology to commercial success.
The scope and potential of this technology is not just limited to treatment of genetic defects. Scientists are trying to harness this powerful biological tool, which can have implications in various fields from experimental biology to biotechnology and healthcare. Furthermore, development and focus areas include anti aging, genetically modified crops ensuring cancer therapeutics, development of gene knock in and knock out models through CRISPRi (Interference) for activation, and repression of certain genes, drug discovery and developing screens for drug target identifications.
Even though this technology aims at precision, the need of the hour is to reduce its limitations. In order to be able to translate a clinical possibility into reality and achieve therapeutic efficiency, the primary focus has to be improvement in delivery systems and minimization of off target effects. The enormous applications and possibilities surrounding this nascent technology make the road ahead challenging, but attainable.