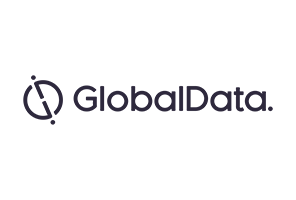 The newest class of type 2 diabetes (T2D) drugs, sodium-glucose co-transporter inhibitors (SGLTIs), is continuing to flow into the US market.
Despite the array of drugs currently available for T2D, additional treatments are required for patients to manage the chronic disease. Key opinion leaders (KOLs) interviewed by GlobalData agreed that SGLTIs represent a promising addition to existing T2D treatments, especially as they offer an insulin-independent mode of action, along with non-glycemic benefits. As such, KOLs believe the SGLTIs will experience the fastest growth of any T2D drug class.
The drug class is unique, as SGLTIs lower blood glucose levels in an insulin-independent manner, and harbor numerous non-glycemic advantages, such as weight loss and a reduction in systolic blood pressure. The inhibition of sodium-glucose co-transporters (SGLTs) has been shown to block the body's capacity to reabsorb glucose; more specifically, SGLT-1 inhibition hinders glucose reabsorption in the gastrointestinal tract, and SGLT-2 inhibition hinders glucose reabsorption by the kidney.
"Key opinion leaders believe the SGLTIs will experience the fastest growth of any T2D drug class."
Clinical trials that are ongoing for additional SGLTI agents include Theracos' bexagliflozin and Sanofi's sotagliflozin, while Merck/Pfizer's ertugliflozin (and its combination varieties: ertugliflozin + metformin, and ertugliflozin + sitagliptin) is pending regulatory approval. One of bexagliflozin's encouraging qualities is its ability to decrease urinary tract and genital mycotic infections in T2D patients compared to placebo, as these infections constitute a growing concern for patients taking SGLTIs. While bexagliflozin and ertugliflozin target SGLT-2, sotagliflozin is the first SGLTI to target both SGLT-1 and SGLT-2; this may result in sotagliflozin providing significant differentiation from SGLT-2 inhibitors.
SGLTIs were first launched in 2012, and the marketed SGLTIs included AstraZeneca's Forxiga (dapagliflozin), Johnson & Johnson's (J&J's) Invokana (canagliflozin), and Eli Lilly/Boehringer Ingelheim's Jardiance (empagliflozin). Currently, Jardiance has a distinct advantage in the SGLTI space due to positive outcomes from the EMPA-REG OUTCOME clinical trial, which showed that the drug successfully decreased the risk of heart attacks, strokes, and cardiovascular-related death in T2D patients.
Although concerns regarding dehydration and ketoacidosis cases in patients taking SGLT-2 inhibitors remain, the drug class continues to be beneficial for T2D patients who are unable to adequately control their glycated hemoglobin (A1c) levels.