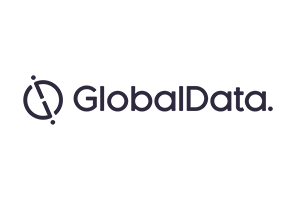 Over this month, regulatory decisions and clinical trial outcomes have shed light on two new cyclin D kinase 4/6 (CDK4/6) inhibitors, Eli Lilly's abemaciclib and Novartis' Kisqali (ribociclib), which are poised to enter the lucrative breast cancer market. On March 13, the FDA approved the use of Novartis' Kisqali in the first-line setting of human epidermal growth factor-negative and hormonal receptor-positive (HER2-/HR+) metastatic breast cancer. In this highly dynamic landscape, another CDK 4/6 inhibitor, Pfizer's Ibrance (palbociclib) was approved in the US two years ahead of Novartis' drug, giving enough time for Pfizer's inhibitor to be established as the new standard of care in first-line treatment. On March 20, 2017, Eli Lilly announced that the MONARCH 2 Phase III study evaluating the efficacy of abemaciclib in patients with second-line HER2-/HR+ metastatic breast cancer met its primary endpoint. Following this event, Eli Lilly will submit an additional new drug application (NDA) in the third quarter of this year.
GlobalData anticipates that the efficacy of CDK4/6 inhibitors will be similar, which brings the competition down to safety, price, and combinatory strategies. When used in combination with endocrine therapy, CDK4/6 inhibitors will be administered for more than a year in patients in first-line metastatic treatment and therefore, the toxicity profile of these agents will have a significant impact on their uptake. Due to Kisqali's potential cardiotoxicity and liver toxicity profile, electrocardiograms (ECG) and liver function testing could be needed upon administration. As Pfizer's drug does not require any safety monitoring, GlobalData anticipates that Novartis will struggle to convince physicians to switch from Ibrance to Kisqali. The toxicity of Eli Lilly's abemaciclib differs from the two other CDK4/6 inhibitors as it allows continuous dosing; however, gastrointestinal toxicities such as diarrhea will be a major barrier of abemaciclib use in early-line settings, where patients receive treatments for a duration that often exceeds one year.
To increase the uptake of Kisqali, Novartis will adopt a competitive pricing strategy to bolster the uptake of its drug and capture Ibrance's market share. Novartis has priced Kisqali according to three different dosages, which will represent an 18–20% discount when compared to Ibrance. Due to their slightly different toxicity properties, GlobalData anticipates that private and public insurance providers will allow access to all CDK4/6 inhibitors and physicians will remain the key stakeholders driving the use of these agents.
Although the current approval of Kisqali will have a limited immediate impact on Pfizer's sales, major opportunities remain for this drug by utilizing alternative combination strategies. Kisqali is currently being evaluated in combination with AstraZeneca's Faslodex (fulvestrant) as a first-line treatment in the metastatic setting. GlobalData estimates this combination could acquire best-in-class status and challenge the coveted first-to-market advantage of Ibrance.
While other CDK4/6 inhibitors will compete intensively in first- and second-line therapy, abemaciclib used in monotherapy could be adopted in later lines of therapy, setting itself apart from the competition. Eli Lilly is expected to leverage the results of abemaciclib monotherapy from the MONARCH 1 Phase II study to submit an NDA in the second quarter of this year. This approval will include patients whose HER2-/HR+ metastatic breast cancer had progressed following multiple prior treatments. As patients with HER2-/HR+ metastatic breast cancer can be treated for six to eight lines of therapy, GlobalData foresees the possibility of patients being re-treated with more than one course of CDK4/6 inhibitor therapy.