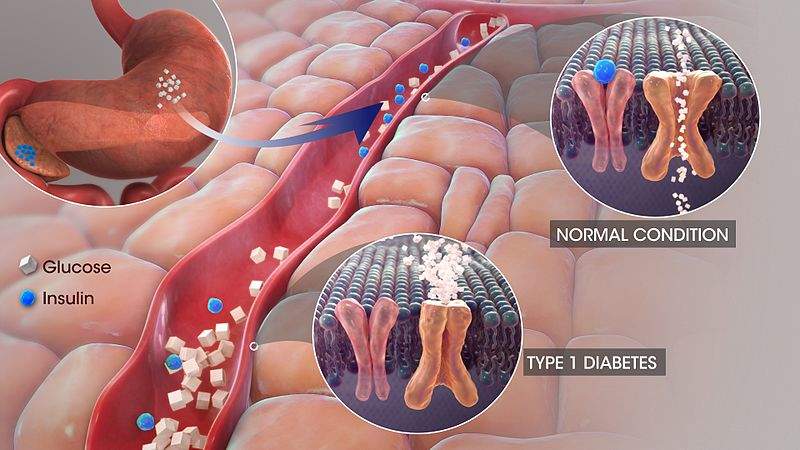 Type 1 diabetes (T1D) patients may soon be taking oral antidiabetic drugs, namely sodium-glucose co-transporter (SGLT) inhibitors, as an adjunct to insulin. Currently, marketed SGLT inhibitors are only indicated for type 2 diabetes (T2D) patients, but both marketed and pipeline varieties are pursuing a T1D indication. Specifically, three SGLT inhibitors positioned to enter the T1D arena include Sanofi's/Lexicon's Zynquista (sotagliflozin), AstraZeneca's Forxiga (dapagliflozin), and Astellas' Suglat (ipragliflozin). In Q1 2018, applications were submitted towards the T1D indication in the US and Europe for Zynquista, Europe and Japan for Forxiga, and Japan for Suglat. Despite SGLT inhibitors being unable to replace insulin therapy in T1D patients, the incorporation of this drug class would potentially allow patients to gain better glycemic and weight control, in addition to lowering daily insulin dosages. This would translate into a significant market advantage for the aforementioned developers, as their products would be the first oral antidiabetic medications used in combination with insulin in patients diagnosed with T1D.
SGLT inhibitors that obtain approval to treat T1D will have a clear market advantage within the crowded SGLT inhibitor space. If Zynquista is approved by the FDA, the drug will have a prolonged first-to-market advantage in the US T1D market, due to the current lack of any upcoming oral antidiabetic approval decisions in the US. In Europe and Japan, however, immediate and direct competition is expected to arise between SGLT inhibitors: Zynquista and Forxiga in Europe and Forxiga and Suglat in Japan. However, growth in the T1D space may be hampered if post-marketing studies uncover large numbers of T1D patients on SGLT inhibitors exhibiting diabetic ketoacidosis. Following the launch of the first SGLT inhibitors for T2D, key opinion leaders (KOLs) interviewed by GlobalData expressed concern for T1D patients taking SGLT-2 inhibitors off-label or by mistake, as they would be at an increased risk of developing diabetic ketoacidosis. Multiple clinical trials with SGLT inhibitors in T1D patients have shown a small but significant increase in diabetic ketoacidosis, and as such, KOLs believe that physicians should be careful when deciding which T1D patients are eligible to receive an SGLT inhibitor.
T1D is a burdensome chronic disease that requires additional treatments to help patients manage their disease. SGLT inhibitors may help to partially fulfill this broad but vital unmet need, as they harbor both glycemic and non-glycemic (weight loss and a reduction in systolic blood pressure) advantages. The inhibition of SGLTs (cell membrane proteins that transfer glucose into cells) has been shown to block the body's capacity to reabsorb glucose; more specifically, SGLT-1 inhibition hinders glucose reabsorption in the gastrointestinal tract, and SGLT-2 inhibition hinders glucose reabsorption by the kidney. The majority of SGLT inhibitors primarily inhibit SGLT-2, while Zynquista's mechanism of action targets both SGLT-1 and SGLT-2, which is expected to improve glycemic control over that of the effects conferred by SGLT-2 inhibitors.