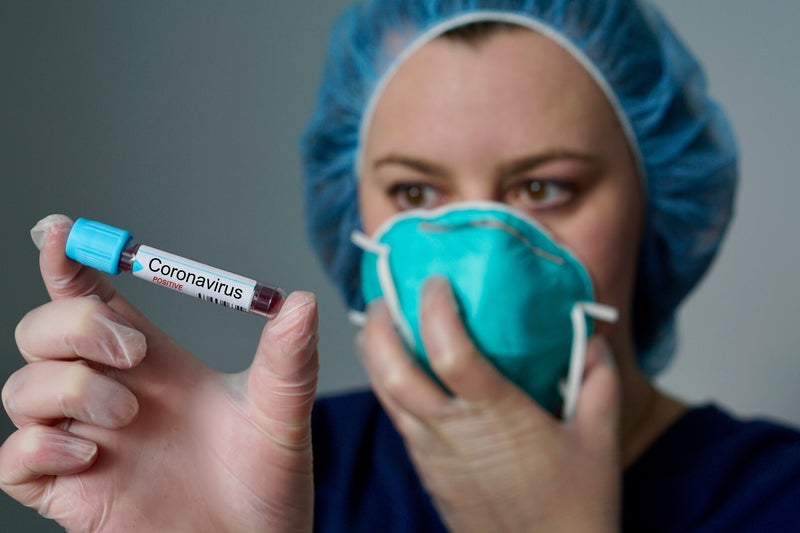 China's Hubei province, at the centre of the ongoing Coronavirus outbreak, has the largest number of contract manufacturing facilities of the central provinces, which also include Hunan and Henan, a GlobalData PharmSource analysis shows. Hubei is home to 42 pharma contract manufacturing facilities, the majority of which are involved in small molecule API manufacture.
According to the WHO, about 74% of Covid-19 infections diagnosed in China are in Hubei province as of February 8, 2020. The resulting epidemic has led the Chinese government to impose a curfew on Hubei, and to isolate the entire province from the rest of China, bringing the potential for long-term economic damage if the spread of the virus is not halted in China, we previously reported ("Coronavirus's  Impact on Hubei's Pharma Manufacturing Activity Is Temporary, Says Local CEO," GlobalData PharmSource, February 2020).
Hubei's 42 pharma contract manufacturing facilities are unfortunately concentrated in Wuhan, Hubei's capital and the center of the outbreak. International pharma companies and CMOs such as Puracap Pharmaceutical LLC (Piscataway, NJ, US), Fresenius Kabi AG (Hessen, Germany), and Granules India Ltd (Hyderabad, Telangana) have manufacturing facilities in Hubei. Publicly traded Chinese companies involved in contract manufacturing include Hubei Biocause Pharmaceutical Co Ltd (Jingmen, Hubei, China), which is a dedicated CMO; Hybio Pharmaceutical Co Ltd; and Yichang HEC Changjiang Pharmaceutical Co Ltd (Yichang, Hubei, China).
Innovative pharmaceutical products whose APIs are manufactured in Hubei include Ipsen SA's (Paris, France) Onivyde (irinotecan hydrochloride), a semisynthetic derivative of an alkaloid originally extracted from a Chinese tree, which is manufactured at a Hubei Haosun Pharmaceutical Co Ltd facility (Ezhou, Hubei, China), as well as  Abbott Labs' (Abbott park, IL, US) clarithromycin, a semi-synthetic macrolide antibiotic that uses APIs manufactured at an HEC Pharm facility (Yidu, Hubei, China). Neither of these facilities are the sole API facilities for the sponsor, so this should not cause any immediate drug shortages.
Much like most other Chinese provinces, the majority of Hubei's 42 pharma contract manufacturing facilities are involved in small molecule API manufacture. However, Hybio Pharmaceutical Co Ltd (Guangdong, China), JHL Biotech Inc (Zhubei, Taipei, Taiwan), and Wuhan Biocause Pharmaceutical Development Co Ltd (Wuhan, Hubei, China) each have biologic API facilities in the province, and Fresenius Kabi AG (Hessen, Germany) and JHL Biotech Inc are holders of facilities producing injectable medicines.
Most Chinese pharma companies are located in the country's East or Southeast regions. The Eastern region's pharma manufacturing industry was covered in the Emerging Market Outsourcing Report Q4 2018 and the Central and Southern provinces were covered in the Emerging Market Outsourcing Report Q2 2019.
One of the goals of stopping interprovincial transportation during the spring festival was to prevent the spread of the coronavirus epidemic. The second most infected province is Guangdong in the south, with significant contract manufacturing and approximately 1,177 diagnosed individuals at the time of publication. The provinces on the Eastern Seaboard with the most pharmaceutical manufacturing surround Shanghai: Anhui, Jiangsu, and Zhejiang. Zhejiang is the third most infected state, with approximately 1,117 people infected. Anhui has approximately 860; Jiangsu, 515; and Shanghai has only 302 diagnosed individuals. Even though Guangdong and Zhejiang currently have approximately one-thirtieth of the number of diagnosed patients as Hubei, confirmed Covid-19 cases are rapidly rising in Chinese coastal cities with far greater contributions to GDP than Wuhan. James thinks that "unlike the automobile industry" the supply chain for both the biologic and small molecule API manufacturing industry has not yet been effected. Should a shutdown be extended to these cities, the impact to both Chinese pharma manufacturing and the wider economy as a whole could be disastrous.