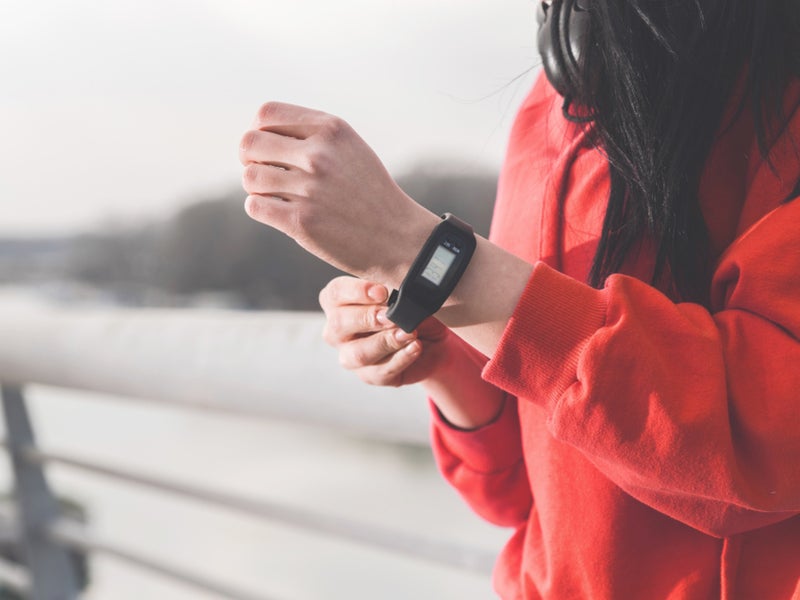 The increase in use and popularity of connected digital devices and health-related mobile apps has produced a novel set of large, diverse, and complex data sets known as "digital biomarkers." These are defined as objective, quantifiable, physiological, and behavioural measures that are collected by sensors embedded in portable, wearable, implantable, or digestible devices.
Listed below are the key healthcare themes impacting the digital biomarker space, as identified by GlobalData.
The Covid-19 pandemic
Innovators and biopharmaceutical companies are looking at data from physiological sensors that offer RPM solutions for patients infected with Covid-19. Utilising data from these wearable sensors provides a measure of symptoms and identification of real-time digital biomarkers which are identified and reported through analytics, often powered by AI. This method of data collection provides rapid, scalable, and objective measurements.
Outcomes measures: from 20th to 21st Century
Clinical trials require a movement from relying on the episodic, insensitive, subjective assessments of the 20th century to a 21st century approach that uses sensitive, frequent or continuous, objective assessments that can be carried out remotely. Tools to do this include smartphones, wearables, and mobile apps.
New endpoints
Companies have been working towards integrating digital measurements across the continuum of research and clinical care, ensuring connected devices can provide a holistic view of patient health. Companies that develop digital biomarkers validate these tools through clinical research as a first step towards what may eventually become a validated digital diagnostic or a digital therapeutic.
Digitised virtual clinical research
For biopharmaceutical companies, wearables are improving internal processes through understanding patient biometrics and functionality from fitness tracking, heart rate, heart rate variability, and sleep, to more disease-specific biometrics including glucose monitoring, sweat analysis, electro-stimulation, and pressure sensors. To date, wearables are being used to support clinical trials across therapeutic areas from CV, neuroscience, respiratory, sleep, and stress to metabolic disorders, rheumatology, and pain. These digitised trials are conducted virtually outside the clinic to capture data on study participants as they go about their everyday life.
Remote patient monitoring
RPM refers to the measurement and analysis of a patient's health metrics, including vital signs, outside of a traditional clinical setting. This can include heart rate, blood glucose, temperature, and medication adherence. Health and tech are currently moving toward wearables that are continuously monitoring health in a non-invasive, discreet, and seamless manner, being both convenient and comfortable. As patients and caregivers are given the option to provide care at home, unnecessary visits to healthcare establishments will be reduced, substantiating a decentralised healthcare model, optimising the allocation of resources in hospitals and clinics.
Culture of digital health
Healthcare is notoriously slow to adapt to change, owing to its risk-averse nature and regulatory complications. It is expected that as the pace of innovation increases, a change in the culture of how digital health is viewed across all involved—public, policymakers, providers, and payers—and importantly HCPs, will follow. While this is happening in some markets—the US, distinct areas of Europe—many regions are falling behind. At present, there is little to no incentivisation in place to motivate physicians and patients to use and understand newer technology in practice. GlobalData predicts that, to build a system of trust, digital change will require an adaptive approach that is reflexive to the changing needs of staff and the projects undertaken by a healthcare system as a whole.
Consumer-led healthcare
Healthcare is in the midst of a transformation into a patient-centric, consumer-led mode. The industry is moving away from traditional medicine to inform patient care—an inefficient and costly method of care seeking and delivery. Additionally, digital tools are accessible for consumers, which drive their uptake. In turn, this generates easily accessible health data tracking and monitoring by users' clinicians, driving a culture of awareness of one's own health.
Big tech and healthcare
With the recognition that the world is becoming more digitally savvy and that digital tools will be an essential component in the future of healthcare, tech players are becoming ever more embedded within healthcare, either through services, products, or combination ventures. Combined with leaps forward in AI and ML, the market for digital tools is becoming more personalised and disease-specific.
Big data
Digital tools such as wearables are a key tool in collecting large amounts of data and can easily be paired with software systems for analysis. Google (Alphabet) is developing algorithms that interpret large collections of data from connected devices, and these interpretations can be used to develop AI programs to automate many healthcare functions.
Value-based healthcare model
Connected digital devices have the ability to distribute insights across the value chain with a huge potential to address chronic conditions, which require long-term management with more complex care pathways. As the distribution of data changes over the next 5–10 years, and digital biomarkers are defined and more widely adopted to inform patient care pathways, healthcare will become value-based.
Precision medicine
Digital biomarkers are particularly valuable for areas such as neurology and psychiatry, which rely on subjective measures, and can provide objective measurements to support diagnosis, prognosis, and measure therapeutic outcomes. On a wider scale, connected digital devices enabling the collection of health data and identification of digital biomarkers has largely been driven by the sports and fitness segment. The popularity of wearable devices has surged, (for example, Fitbits) provides a more holistic profile of an individual's health.
The ageing population and rise of chronic diseases
The proportion of the elderly is growing in almost every country, owing to increased life expectancy, better living conditions, and access to healthcare. Chronic conditions that are associated with later life, such as diabetes, CVD, AD, and PD, are a challenge to healthcare systems. Connected devices and big data analytics with the development of digital biomarkers will play a large role in the tech-assisted transformation currently underway in healthcare.
Insurance, data rights, and governance
Digital biomarkers can capture information about users, including detailed behavioural and physiological parameters. This is a particular concern in the US, where health insurers and data brokers are increasingly utilising personal data to create predictions on health costs based on marital status, whether people pay bills on time, smoking status, race, activity (trackers such as Fitbit or Apple Watch), and even whether people buy plus sized clothing. There is an ongoing debate over regulatory interventions or punishments for the misuse of personal health data.
Regulations hindering innovation
Regulatory control of digital biomarkers is a complex and evolving process. Due to a lack in standardisation and their broad applications across drugs, biological, and medical devices, there is no consistent regulatory framework. In a bid to encourage innovation and ensure delivery of more novel, safe, and effective medical devices to patients, local authorities are encouraged to provide clear and appropriate guidance
Post-market surveillance/monitoring
There is a lot of excitement in the healthcare community to use connected devices that track digital biomarkers as tools in post-market monitoring or surveillance. These tools enable the tracking of metrics like safety and efficacy during clinical trials, or at any point in patient care pathways.
This is an edited extract from the Digital Biomarkers – Thematic Research report produced by GlobalData Thematic Research.