DrM, Dr. Mueller AG (DrM) designs and manufactures filtration equipment for solid-liquid separation in the pharmaceutical industry.
The company also develops vibratory mixers and single-use technologies.
From its FUNDA Filter in the 1950s, DrM established itself in the field of automatic and fully enclosed filtration tanks, later developing and patenting automated filtration processes within single-use filter bags.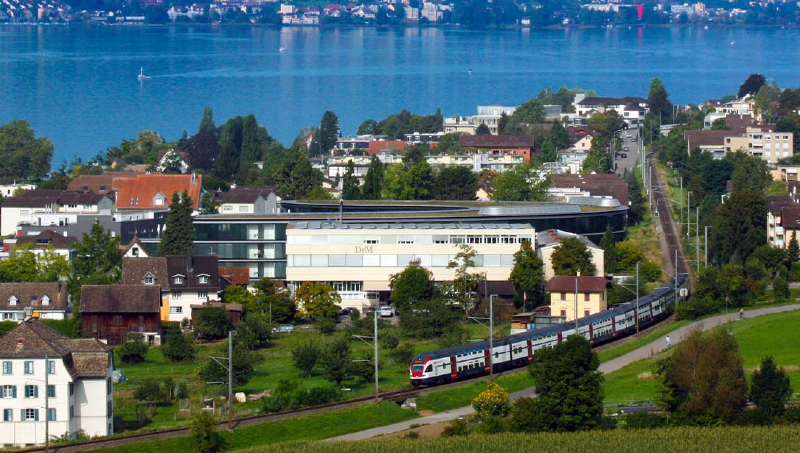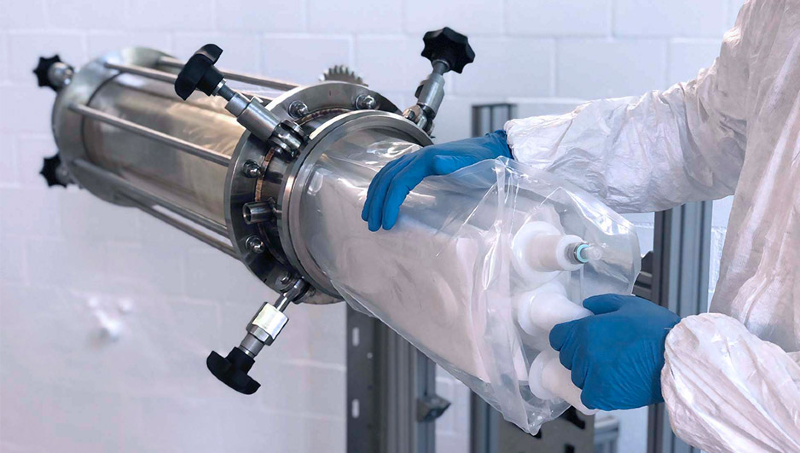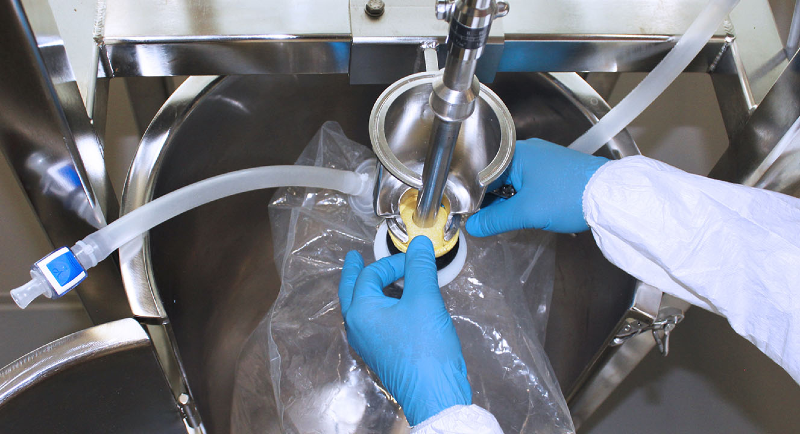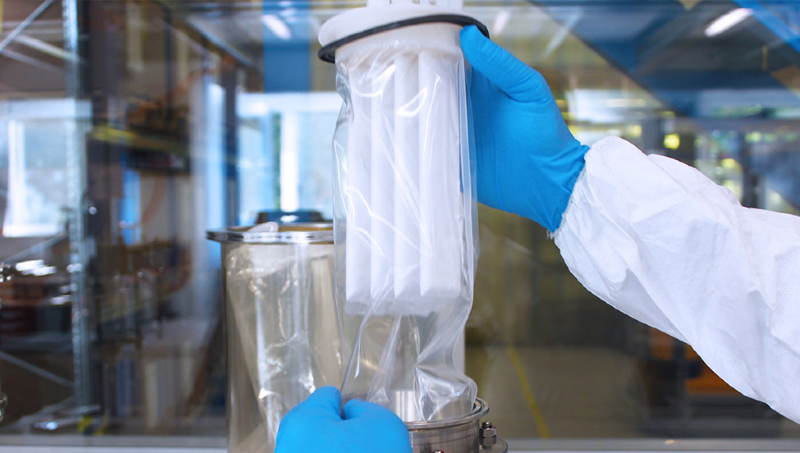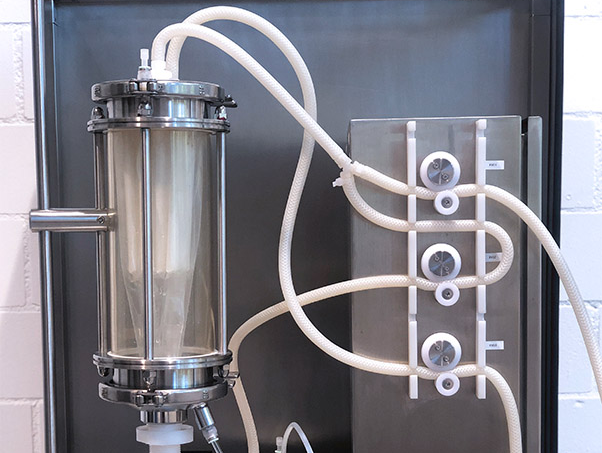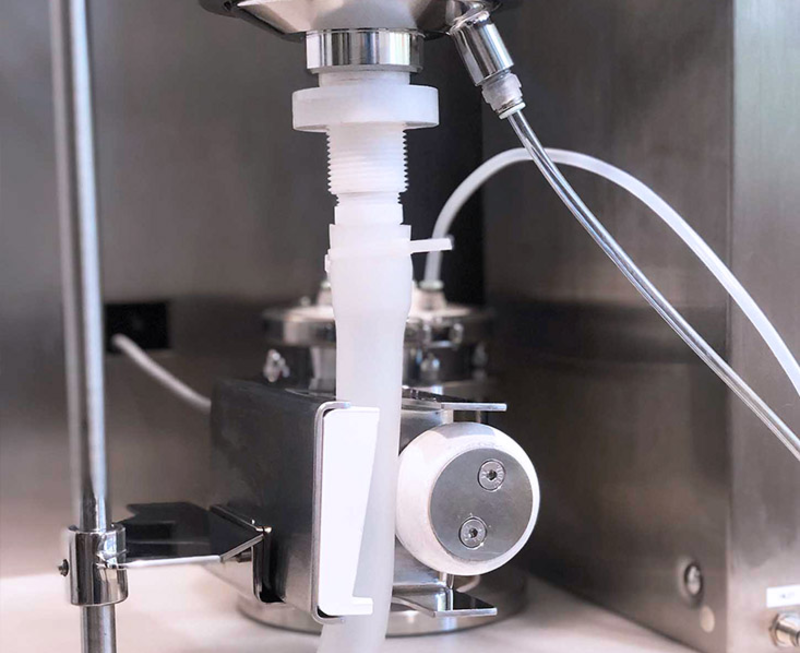 Headquartered in Switzerland, DrM maintains subsidiaries in China, Dubai (UAE), India, Malaysia, Poland and the USA, and represented globally by licensees, representatives, sales agencies and its own sales offices.
All company mixers and filters, custom-made to suit the underlying process, can be developed on an individual basis. Quality is an important aspect to the manufacturing process, which is why DrM is ISO 9001 certified for the design and manufacture of plants.
DrM's strength lies in its process experience within the filtration sector, which now extends to the pharmaceutical and biotechnology industries, with innovative decides and solutions to resolve unique process problems.
Single-use filtration for pharmaceutical applications
DrM develops patented automated filtration processes within single-use filter bags.
The company views potential in incorporating the flexibility of the bag as a process element for tasks such as heel elimination or moving liquids over the traditional view of single-use equipment as a static device.
Process intensification and scale-up
There has been a rising demand in innovative cell separation technologies as the biologics industry is shifting towards more diverse batch volumes and cell concentrations cultivated in single-use facilities. Traditional technologies, such as cross-flow filters and depth filters, have large footprints, limited flow rates, and rely on high filter areas. The latter causes a high volume of extractables and leachables while being unsustainable and causing extortionate financing and running costs.
DrM's CONTIBAC® single-use filter overcomes such restrictions, using a cyclic cake filtration method, which gives the product's filter unmatched speed without decreasing filtrate quality. The cyclic operation also allows filtering of the same batch volume with a smaller filter.
Using a small filter is more sustainable and significantly reduces contamination risk. Therefore, CONTIBAC® is advantageous regardless of whether a batch or continuous bioreactor is employed.
Cell culture bioprocessing
Bioprocessing of cell cultures can be divided into three consecutive steps: fermentation, harvesting and purification. Single-use filters are optimum for cell harvesting, suited for cell densities up to 50m cells / ml.
DrM's single-use filters are complete with a multi-cycle function, enabling smaller footprints and validation and operation cost in comparison to centrifugal and depth filters.
Single-use mixers for cell homogenisation
Liquid batches filled into vials for injection must go through an effective mixing process. The heel must be disposed of promptly, as mixing cannot be guaranteed as the batch is processed and the tank drained. A mixing device that reduces this heel allows higher yields, reducing operating cost.
FUNDAMIX® single-use mixers can move large quantities of liquid without affecting sensitive proteins. Vibrations produce high degrees of random distribution at low shear effects on proteins and without baffles.
Single-use portfolio
As well as filters and mixers, DrM's product portfolio includes a newly patented pinch valve with a hose size adaptable bed to guarantee uninterrupted operation for many cycles.
The company also developed a control panel system to allow for efficient and automatic use of its own products, as well as those of other companies.
Extended product portfolio
DrM's non-single-use products for the life sciences industry include its FUNDABAC® technology targeted to companies that adhere to good manufacturing practice (GMP).
STERIBAC® candle filter as a unique execution of the conventional and the traditional FUNDAMIX® vibromixer also make up DrM's extensive portfolio.